Unstoppable Family Hangs Out with Tim Ferriss
For the last three days we had the pleasure of hanging out with Tim Ferriss here in Panama! The Law of Attraction strikes again!
It's no coincidence that he was staying in the same hotel as us, Palma Royale in Panama this last weekend. His books, The 4 Hour Work Week and The 4 Hour Body, have inspired us to change our lifestyles and to get our bodies into shape. We had been saying that we should meet him, and then he walked into our hotel!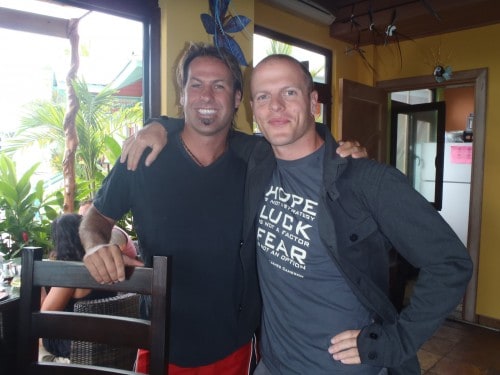 For those of you wondering whether the idea of the 4 Hour Work Week is a scam, we are living proof that it can be your reality!
Tim Ferriss inspired us to break away from the corporate rat-race and eventually spawned our Endless Summer Journey around the world. We've been going strong for the last 28 months, living and working from countries all around the world.
Tim said it best, "You're the one that took the action…" but even so, we'd like to thank him for inspiring us and giving us that little push to take the leap and change our lives.
Tim's 4 Hour Work Week and 4 Hour Body Books have become New York Times #1 Bestsellers. Tim's 4 Hour Work Week tells you NOT to wait for your retirement to do the things you want to and live the lifestyle of your dreams. If you want to avoid the rat-race, live a mobile lifestyle, earn a 5 figure income, travel the world in luxury, outsource your business or simply work less, reading Tim's book is an essential on your bookshelf and a great place to start.
If you're reading this blog today and you aren't happy with your lifestyle, now is the time to change it. Don't put it off. Take action. Things in life aren't handed to you so it's up to you to go out there and get what you want! If you want any advice just contact us at unstoppablefamily@gmail.com,  or fill in your information at the form to the top right to get some more information about what we do.
We will call you personally.