Our 3-Legged Table Philosophy
As many of you know, we are committed to keeping our minds, bodies and business strong (or fuerte, as they would say in Spanish).
We call it the 3-legged table, where each leg represents a vital piece in our success as parents, partners, business owners and mentors. So in order to maintain a strong life balance and a successful business, each leg must be taken care of and nurtured.
Whilst a 4-legged table can wibble and wobble, but not fall down, a 3-legged table must have all the parts intact to stand. With a 3-Legged Table, if one leg is off, the whole table falls flat down.
MIND: We are very mindful of what goes in our head…Therefore the MIND leg is a vital piece to a life of happiness, joy and comfort.  Because we are travelling, we listen to all our books.  We have a subscription with www.Audible.com and we download 2 new books per month to fill our mind with things that assist us in playing bigger in life.  We keep all News (CNN- Constantly Negative News) out of our heads. In fact I have not watched the news in over 6.5 years and I am much more peaceful because of it.  If something is important for me to know…I always find out, but keeping my mind out of all the negativity around the  world keeps our MIND leg "Fuerte".

If you notice to the right, we have 2 of our favorite books.  If you sign up to our Newsletter by filling out the form on the right, you receive a free copy of the Think & Grow Rich e-book, which we consider to be our business bible.
BODY: Without a solid foundation you have a crumbling castle, so we are big at keeping our BODY leg in good shape.   This can be challenging while travelling, so we have  Yoga DVD's and P90X DVD's with us at all times just in case we cannot find a yoga studio or kick boxing class to attend, or if the surf is crappy!
Since January we have been using Tim Ferriss's advice from his book The 4 Hour Body (see to the right under 'Our Favourite Books') and have started the Slow Carb Diet.  In just 8 weeks, I lost 2 inches off my waist plus an inch from each thigh and lost 9 lbs of fat.  I am leaner than I have been in a long time.  Take a look at my before shot below, now compare it to this yoga pose…what a difference!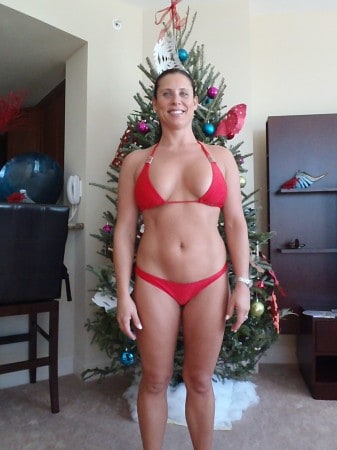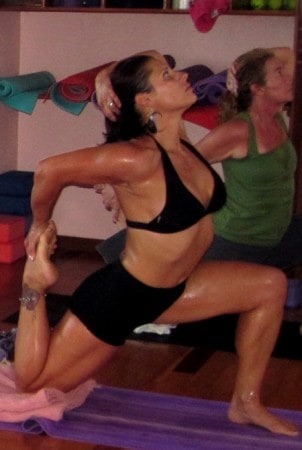 BUSINESS– Even though we are constantly moving to different places and changing environments and countries, we are always consistant with our business. We maintain a DMO (Daily Method of Operation) each day to be sure we everything.  If we were to let our BUSINESS leg suffer, our travels would be over so the BUSINESS leg is vital to our sustainability while traveling.  So the only thing we have to be sure of when we are selecting a location to visit is the INTERNET!!  No internet means no business, which means to cashflow, which means no more UNSTOPPBABLE FAMILY!  So business may be last on the list, but it is one of the most important legs to keep this family UNSTOPPABLE!
So keep your 3 legged table solid and you will never teeter.