What If You Knew You Had an Expiration Date?
Rhonda and I had the amazing opportunity to go to the Speak in Dubai event. While I was there, I had the chance to put together this talk.
What if you knew you had an expiration date on your life? What if you had 3 months, 6 months, 1 year before you knew you were going to die?
My Dad New His Expiration Date
He died from a terrible disease and he knew ahead of time how long he had left to live. Actually, he made it 5 years longer than what the doctors said. 
If you had that same knowledge, what would you do?
Would you still be working the same job?

Would you hang out with the same people?

Would you make the same life decisions?
Let's be real here, we all have an expiration date. This isn't a hypothetical question. One day, you will pass away. Are you making your choices for life with that in mind?
I had the opportunity to see life between different than many people. Between the ages of 11-16, I saw my dad create his perfect day. That impacted me in a profound way. I want to share with others is how they can create their perfect day.
It only takes 3 simple steps to create your perfect day.
1. Write Out Your Goals
You are more than likely to accomplish your goals if you write them out. That is what I chose to do. These were my basic goals:
Move to Hawaii

Surf the biggest waves

Have kids

Work a few hours a day
Honestly, we were making more money than we ever had in our lives. I thought it would only be a matter of a year before I could completely retire.
2. Make a Decision to Stick With Your Perfect Day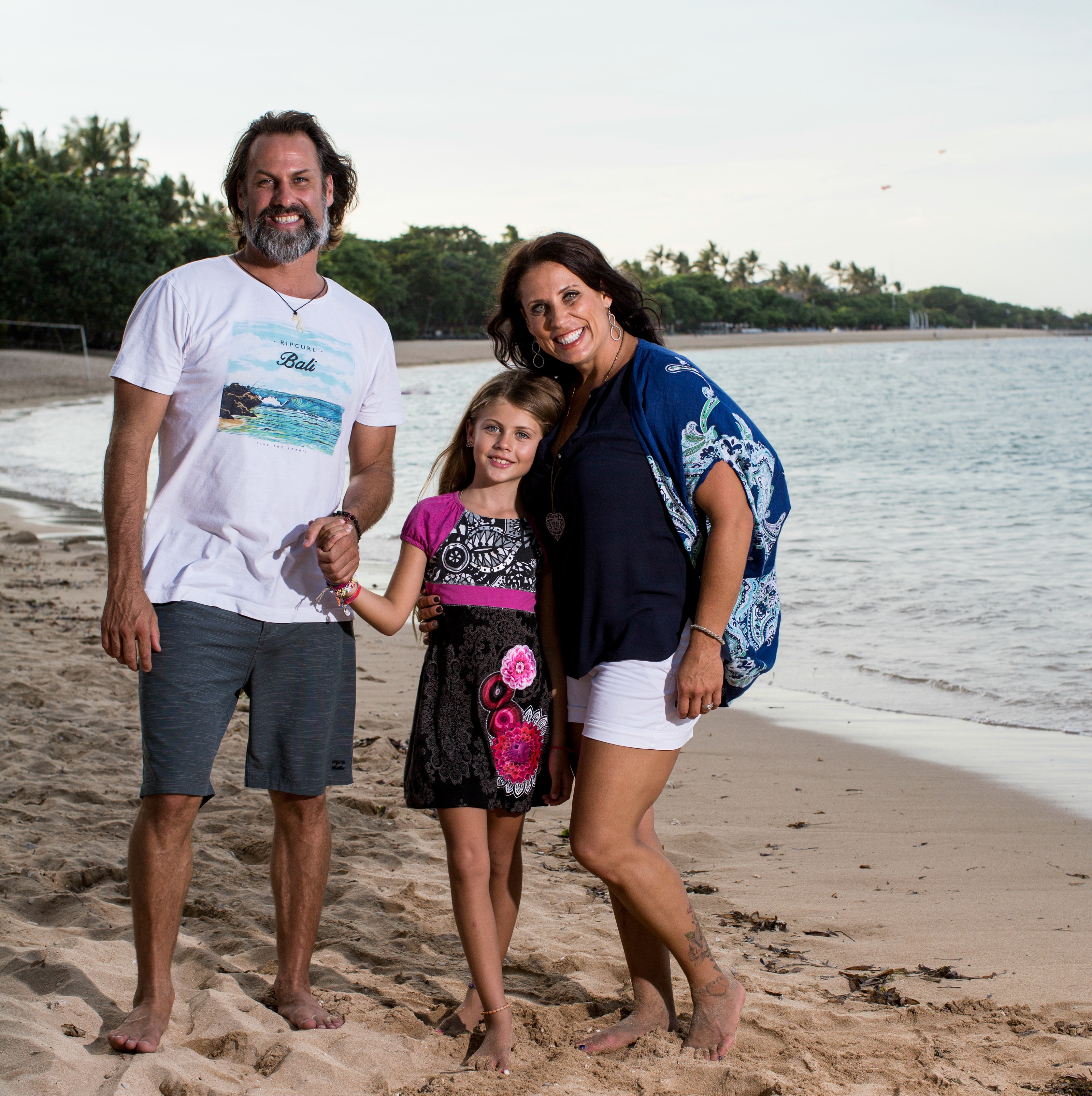 Back in 2006- the most financially devastating thing happened to us. We invested all of our money in real estate- right before the housing market caved.
Unfortunately, this all happened right after Hanalei was born. Rhonda vowed that she would never put her into childcare. We had a really tough decision ahead of us. We could either choose to go back to our corporate jobs, or figure out how to live our perfect day.
We did what no one would have expected, and that was take up a life of traveling. Times will get tough and you have to decide if you are going to stick with your perfect day.
3. Take Action on Your Goals
In order for us to live the Unstoppable life, we have specific actions we take every day to make it happen. It takes commitment and planning to reach your goals. Having an intentional process can help you do what you have set out to do.
Want to learn more about creating your perfect day? Click the link below.