Formula For Living The 4 Hour Work Week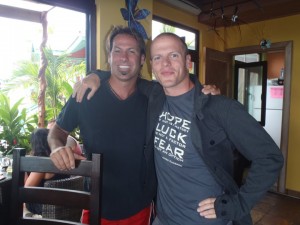 How can I spend more time with my family, work smarter, not harder and still live the "4 Hour Work Week"?
This is the question that so many people want the answer too, and have traveled the world to get the answer so that we can share it with all of our followers.  Being an entrepreneur for over 10 years, we are always looking for new systems and methodologies that can make our "Muse" work more smoothly.
We have been followers of Tim Ferris's book the 4 Hour Work Week for several years now, in fact the 4HWW was the motivation for our family to believe that living virtually while running our "Muse", (as Tim Ferris calls it) was a possibility for us.
Definition of a "Muse" In A Business Context:
"Any business that provides an automated source of cash flow that can be working while you are not, ultimately the end goal is to spec out what you wanna do, what you wanna be, and what you want to have and work backwards from a target monthly income number, design a business to support that provide that then minimize number moving pieces, automated and then you have what most people would consider complete freedom".
Tim's best advice is to find a business that can be scaled up to meet the demands of you marketing and your market, using systems to help with this process.
S.Y.S.T.E.M's work for you.
I have always loved the acronym for system (see below) because it makes you think about the day to day work that you are putting in and the energy you are using to complete a task.  When you have a system you can scale your business to any level using the same amount of effort but earn more than 10x's the amount of profit.   We call it "10 X-ing" your business.  
Save
Your
Self
Time
Energy 
Money
Many of our fan's and followers wonder what it is we do to earn an income while we travel the world and how the heck we can do it and not be working all day long.  Well, I want to share with you exactly what we have done and  to help educate people on how to create wealth using a simple Wealth Formula that so many entrepreneurs use on a daily basis and never share. With 10 years of experience, we have seen massive shifts in the marketplace and space.  You Tube, Facebook or Instagram were not even thought of when I began my entrepreneurial journey.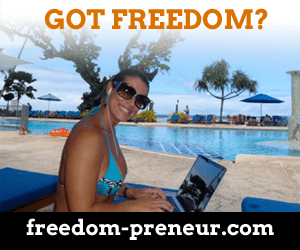 A system that will walk your customers from front to finish without having to manually show them each step along the way is called leverage. Having a process like this will revolutionize the way we do business each day, and give our "tribe" members more support than they will need to be efficient in all areas of business.
If you are not a member of our tribe yet, then watch this LIVE call we host each week then feel free to join right on the bottom of the page. You will be welcomed to our tribe's private mastermind group and be introduced to our academy.
P.S.  Still wondering if joining our tribe is worth it?  Take a peak at the video below.


Take a look at this image below of our Team, we like to call them a  tribe in Miami at this beautiful Mansion Yacht Party we hosted.  We have a vision to create more Freedom-Preneurs and this movement is going to change the way people live their lives. Join us.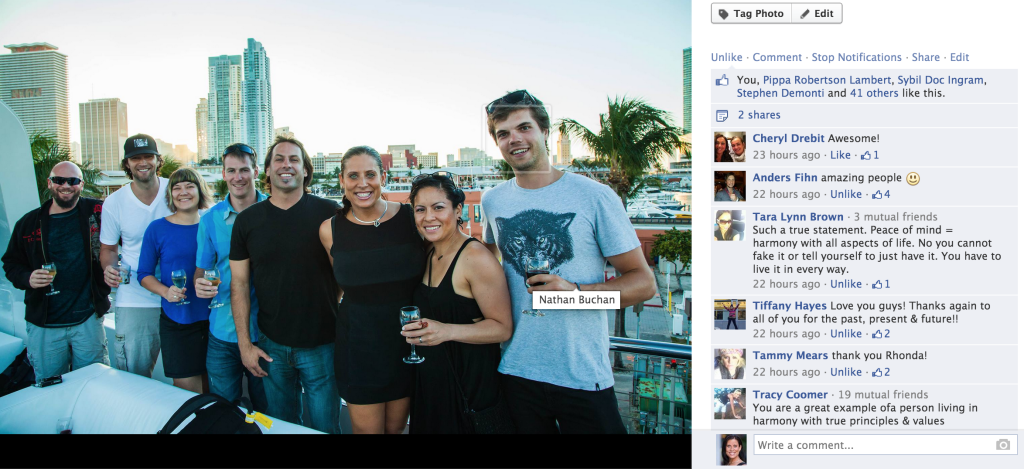 BE UNSTOPPABLE!
Rhonda Swan~ Unstoppable Mamma