Characteristics Of Wealth #2 & How To Attract More Into Your Life
Today was video #2 in the series " Characteristics Of Wealth" & How To Attract More Into Your Life.
There are 4 Characteristics That I will Be Exploring All Week
#1 Creating Wealth with Integrity, Keeping Your Promises and Honesty
#2 Creating Wealth By Cleaning The Clutter In Your Life
#3 Creating Wealth with Thick Skin and Resilience
#4 Thursday
* Tally up the incomes of the 5 people you hang around with and divide by 5….that will be your income.
* What are you putting in your mind
* Who are you surrounding yourself  with
* What are you spewing out of your mouth each day
Take inventory people…and start your wealth creation
See Video #1 Here: https://unstoppablefamily.com/honesty-integrity-and-keeping-your-promises/
Click Image Below To See Video #1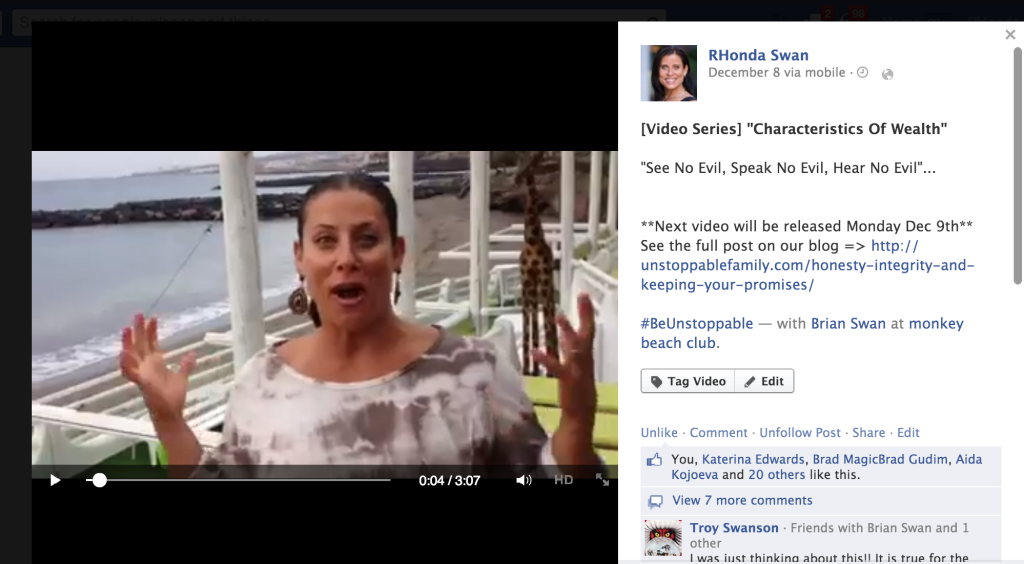 Want to be UNSTOPPABLE?
Enter your info and we'll send you TWO e-books! Get our 'Practical Guide To Living Unstoppable' AND 'Secrets to Living as a Freedom-Preneur' absolutely FREE!
We hate spam just as much as you