Unstoppable Family Success Story
3 Projects that made a Huge impact in our lives…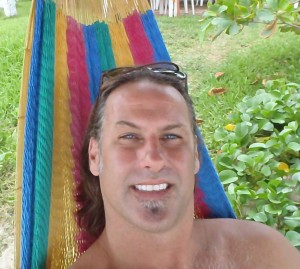 I think back to what Projects have made the most impact in our lives in this crazy, fun online World. I can also tell you hundreds of things that haven't worked though let's just focus on just these 2 things for today that you will eventually 'want to get around to' at some point….
1) Creating a Story Video.…this is so crucial!
Now, it doesn't have to be high end like the one that the masterful, Matt Abron created 4 years ago, though you do have a story and you have to be able to share it with the World.
Just get in front of the camera and share your vision and your story.  Start with the breaking point that had you make a powerful decision in your life.  Everyone loves a story.
2) Creating an 'evergreen' project / exercise that you can giveaway forever…something timeless!
I actually have to give kuddos to our good friend & business partner, Jubril Agoro, on this one for coming up with it and scripting our "Create your Perfect Day" exercise: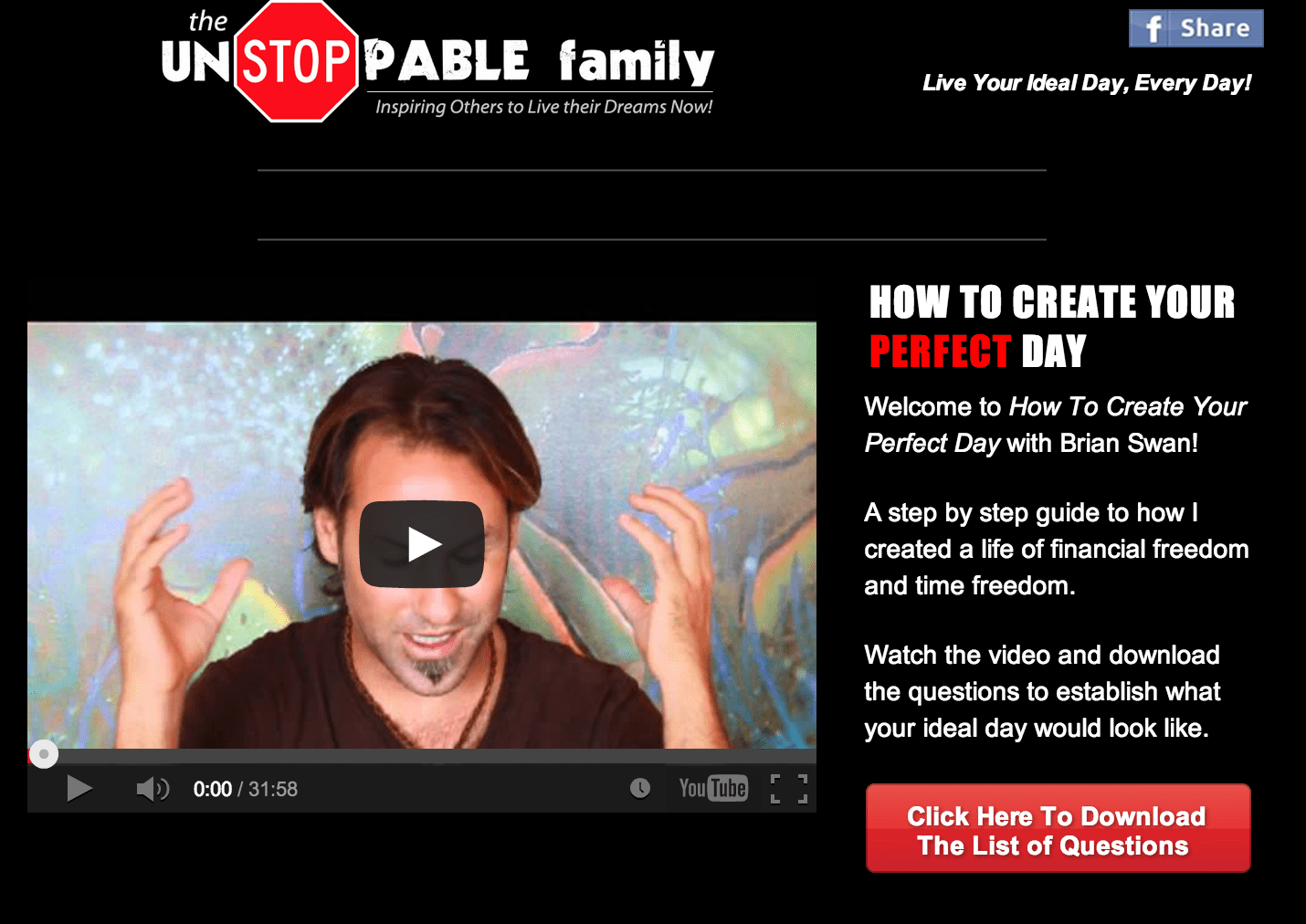 Watch this 30 minute Coaching Program Here:
https://unstoppablefamily.com/how-to-create-your-perfect-day-everyday/
BTW….it took us literally about 1 year & 3 different countries before finally knocking out the entire video in 1 long day.
The editing happened about 8 months later. We released this just 2.5 years ago, and the response we get from people makes every minute worth it.
3) Get a high end video shot on your "Lifestyle / Passion".
I give mad props to Dan Usher….he's a genius! He's not cheap….though nothing done right, ever is he has been able to capture our last 5 years and display what we are all about in a video teaser, and is now finishing our extended story from the one above.
We just released this video 3 months ago..check it out on our Blog at the top entitled "Unstoppable Family travel – 5 Years in 195 seconds"
This post is not for the newbie, though it never hurts to start sooner that we did….
Also, if you notice… RHonda Swan & I didn't do these 3 project on our own so find some help…the relationships will be priceless!
You can count on that….
BE UNSTOPPABLE