Kid President's Letter To A Person On Their First Day Here
It's hard being a person sometimes. 
Kid President offers up some advice on how to be a person – an awesome person.
After I had Hanalei I was so worried about how to raise her, and how to
keep her from harm in this crazy world we live in.
It's frightening being a parent and bringing a new child
into this world, especially with all the negativity that we
see on the news and media.
I see parents everyday so focused on getting to work to pay the
bills that they forget about the impressionable minds that our
children have at such a young age.
This is why I made a vow over 9 years ago to create a way for
me to be home with my [unborn] child.
I couldn't face dropping her off at Day Care everyday and allow
a "Complete Stranger" be the primary influence in her life, the very
thought of it made me sick.

That decision created a waterfall of decisions that has now led us to
where we are today.   Living our life on Purpose and Inspiring other
parents and families to start thinking about their children and how
they are brought up in this world.
It's our duty to bring our children up to love themselves and the world
around them, and to be there for them when they need us the most.
This is why I am so passionate about breaking parents FREE from the
"Rat Trap" that takes them away from their babies.
It's easy to stay stuck…
It takes commitment to get out….
Which one do you choose?
I chose FREEDOM.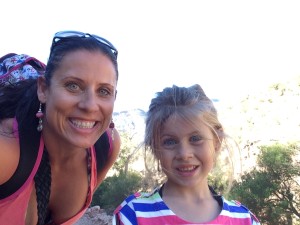 Rhonda Swan and Hanalei Swan
Freedom-Family
To Our Business Minded followers: 
If you choose FREEDOM you will love our
FREEDOM system.
See the system by clicking below:
http://freedom-preneur.com/welcome
Once you join at start your FREEDOM Blog
we will connect with you and welcome you to
our tribe.
Live Your Dreams,
The Unstoppable Family