It's Lucky Day 7 of the Feminine Dream Maker! Why is it lucky? Because you are in for a wisdom packed day with our two experts, Ann Sieg and Rhonda Swan!
It's Lucky Day 7 of the Feminine Dream Maker!
Why is it lucky?  Because you are in for a wisdom packed day with our two experts, Ann Sieg and Rhonda Swan!
Ann Sieg is the author of some of the most widely read books in the world on how to get new customers and prospects to come to you, she is considered one of the pioneers of attraction marketing. Like most people, she spent many frustrating years recruiting friends and family, attending meetings, and calling opportunity leads. After going into debt and watching her husband lose his income, she knew she had to try something different. Using unconventional, yet powerful online methods, Ann discovered how to attract prospects to her and was able to become the #1 international producer in her company in just 6 short months. Her business grew to $90,000 a month and she went on to earn her first million within 2 years.
CLICK HERE to watch Ann's video to hear her practical advice for women entering the network marketing industry, particularly Baby Boomers who feel that there are no options in today's job market.  It's all about proper positioning, and Ann explains how and why this works.
The password is: dreammaker
Rhonda Swan, along with her husband Brian and their daughter Hanalei, left their home in San Diego in 2008 and have been traveling around the world ever since. They ditched the corporate rat race and swapped their business suits for their bathing suits to live a lifestyle by design. They are living proof that you can travel, live your dreams and make a sustainable income!
CLICK HERE to watch Rhonda's video . Be prepared to be swept away by her contagious enthusiasm and incredible wisdom.  Fueled by a strong desire to be an at-home mom, she is living a life that many of us only dream about.  The Unstoppable Family is on their world tour, soaking in the lifestyle and culture of exotic lands, and network marketing made it all possible.
The password is: dreammaker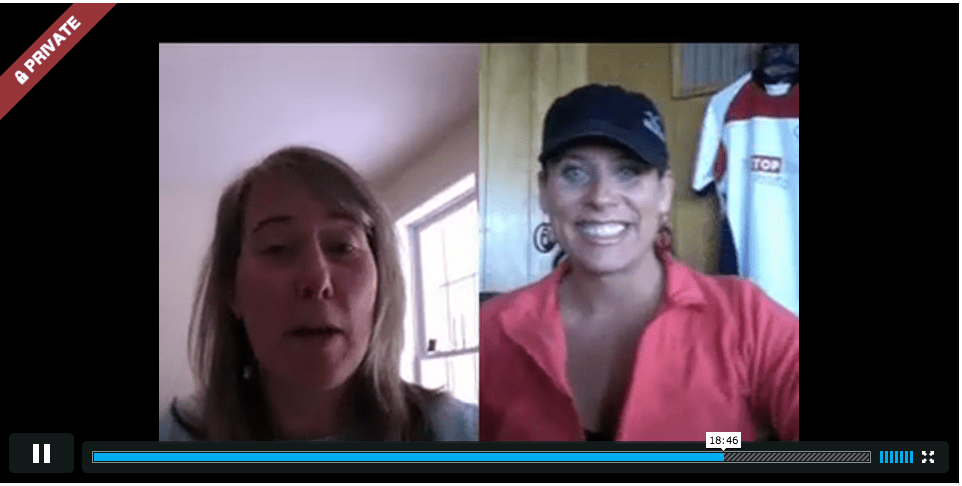 I hope you enjoyed my interview and the rest of the speakers that will be coming out the rest of this series.
To keep the theme, I found this incredible article from "addicted2success.com"  that I have to share.
It's a man's world' so they say, but throughout history and in modern times, women too have played an important part in society. In fact, some of these highly influential women entrepreneurs have surpassed their male equivalents. From powerful leaders to media moguls, women often have had to battle against far tougher offs than their male counterparts to get their respective positions of influence.
This article identifies 10 Of The Most Influential Women Of Our Time.
The Top 10 Most Influential & Successful Female Entrepreneurs
#10 – Sheryl Sandberg
Whilst Facebook was certainly very popular before she came on board in 2008, it was difficult to see how the site would make an income worthy of its valuation. Not only did she help meet those expectations that came with such a high valuation of a site yet to make a real income, she helped massively exceed them.
Since she came on board as Facebook's number two, it's user base increased more than 10 times to roughly 11% of the world's population, and the business is on course to post massive profits that are rumoured to cause the company to be valued near the $100 billion mark, which is almost as much as half the GDP of Ireland. It was her task to monetize Facebook, and she did this very successfully.
She would have been much higher in the top ten if it wasn't for the fact that Facebook was destined to conquer the world on account of it being a very good idea, but everything she was tasked to do, she did very well and deserve her place amongst the top ten women entrepreneurs.
#9 – JK Rowling
This single and struggling mother wrote a book that bought a generation of video gamers and tv addicts back to reading books to excercise their imaginations once again. Another rags to riches story, JK Rowling's Harry Potter books have become one of the best-selling books of all time, she managed to spawn a major feature film series and a franchise that also incorporates a fully functioning theme park in direct competition with Disney. Her influence not only affects millions of children around the world, but has also drawn many adults into her world.
#8 – Sara Blakely
From a woman who went door-to-door selling fax machines for 7 years, to failing her life long dream of becoming a lawyer then creating "Spanx", a multi-million dollar undergarment company, you'd say that Sara Blakelyis a modern day "Wonder Woman".
Sara Blakely has secured her spot as the world's youngest self-made female billionaire with a current net worth of $1 Billion.
#7 – Lady Gaga
Whatever you think of her music and fashion tastes, theres no denying that she has become an extraordinary success within a very short space of time and one of the most successful women in music today. Earning Lady Gaga her spot as number 8 in the list of top female entrepreneurs.
Born Stefanie Germanotta, Lady Gaga is estimated to be worth nearly $100 million at the tender age of 25-years-old. The reason for her fortune is that unlike many of her peers, she actually writes her own music, netting her a huge income in royalties.
#6 – Susan Wojcicki
Susan Wojcicki can certainly claim to be one of the most influential women in business owing to her being Senior Vice President at search engine giant Google, Susan has been responsible for helping to turn a great idea into a very profitable idea.
Susan is mostly in charge of the advertising revenue side of Google.
#5 – Melinda Gates
Although her husband Bill Gates is mostly responsible for their wealth, she has been responsible for talking him into co-founding a charitable organisation with the money made from Bill's empire. Bill Gates has stated that when he dies, all of his $40 billion fortune will have been spent on good causes.
Melinda & Bill Gates have already donated $27 billion to charitable causes.
#4 – Indra Nooyi
Born in Calcutta, India, Indra Nooyi is one of the most powerful women in business having held executive positions in many of the world's top companies.
She is currently Chairwoman and CEO of Pepsico which is the second largest food and drink company on the planet. She has not only excelled in business but also in academia, earning degrees in Physics, Chemistry and Mathematics as well as an MBA in management in her native India, she then went on to earn a Master's degree in Public and Private Management at Yale.
#3 – Angela Merkel
Great responsibility rests on this ladies shoulders as leader of Europe's most powerful and richest economy, Germany. Her influence and persuasion skills are likely to affect millions of Europeans and billions of others around the world. The global economy effectively is in her hands.
Agela Merkel is Germany's first female leader and her decisions are highly likely to impact the history of Germany.
#2 – Oprah Winfrey
No list of the top women entrepreneurs would be complete withoutOprah.
Worth an estimated $2.7 billion, it's no wonder she can afford to hand out free cars to her audience members, her fortune has been largely down to creating television that women love to watch. And not just being content with appearing on the TV, she has gone on to excel in many other forms of media. As for being influential, she has had president Obama on her show twice, amongst many other world-famous people and has donated 100s of millions to make this world a better place.
#1 – Cher Wang
Cher ranks so highly on this list as she is perhaps arguably the most successful female entrepreneur in the world. Her wealth is primarily of her own making rather than being down to working for a large firm or being born wealthy.
She spent many years manufacturing cell phones for other people which earned her a tidy fortune, it wasn't until she set-up her own company HTC, that her wealth really took off. She has an estimated worth of $6.8 billion, herHTC smartphones have quickly gain notoriety and in 2010, accounted for 20% of the smartphone market.
You may not have heard of her, but she's undoubtedly influential and her income is entirely down to her own wits rather than any other factor, that's why Cher Wang deserves the number one spot on this list of the top ten most influential women entrepreneurs.
All of these women are successful entrepreneurs in their own right. All have had to overcome high odds of failure to reach their ultimate destination, and all have greatly influenced millions of people around the world. These successful female entrepreneurs have added so much to our lives and serve as great inspiration for other women wishing to emulate their successes.