How We Raised a 10 Year Old Fashion Designer and International Speaker
Many parents ask their kids this question "What do you want to be when you grow up?". This is the question every generation asks for the future generation. We wanted to take a different route with Hanalei. Ever since he was young, we asked her a different question- "What do you want to be right now?".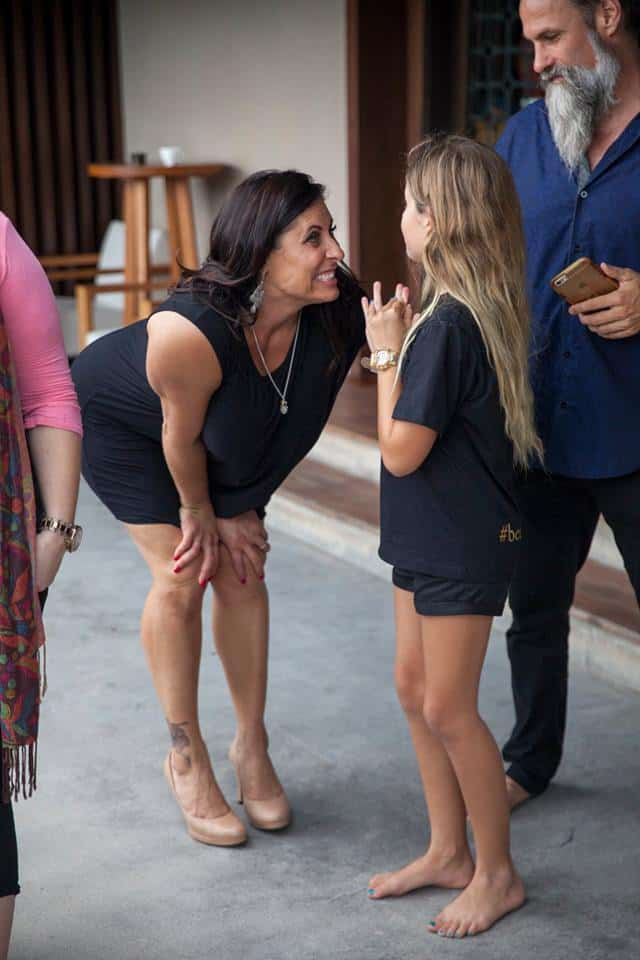 When you ask your kids what they want to be right now, you are allowing their creativity to grow. This has been our parenting philosophy- validate her voice and positive reinforcement.
One of our biggest reasons for traveling has been to let her experience all that life has to offer. This life has fed her creativity in a way that would have never happened if I hadn't left my corporate job.
Why You Should Validate Your Child's Voice
Maybe you grew up feeling that your parents didn't listen to you. Maybe you felt that your voice didn't matter as a kid. We decided to take a different approach with Hanalei. From the time she was very little, we chose to validate her voice.
By asking her what she wanted to be now, rather than when she grew up, we were telling her that her voice matters. When you give your children that kind of freedom, you will be amazed at what they may say.
We taught Hanalei that if she takes action on her dreams now, they can become a reality. Not only did we let her express herself, we gave her the tools to act on her desires.
How To Use The Laws of Attraction in Parenting
The other thing we did for Hanalei was to parent her with positive reinforcements. We believe in the laws of attraction. When you are positive, you will attract positive outcomes in your life.
Instead of telling Hanalei what not to do, we told her what to do. For example, instead of saying, "Don't jump in the hole" we would say, "Walk around the hole".
Since she grew up this way, she has been allowed to follow her dreams. She's become an inspiration to other kids. She's an international speaker, fashion designer, and child prodigy.
Hanalei is Speaking in 3 Continents in 4 Months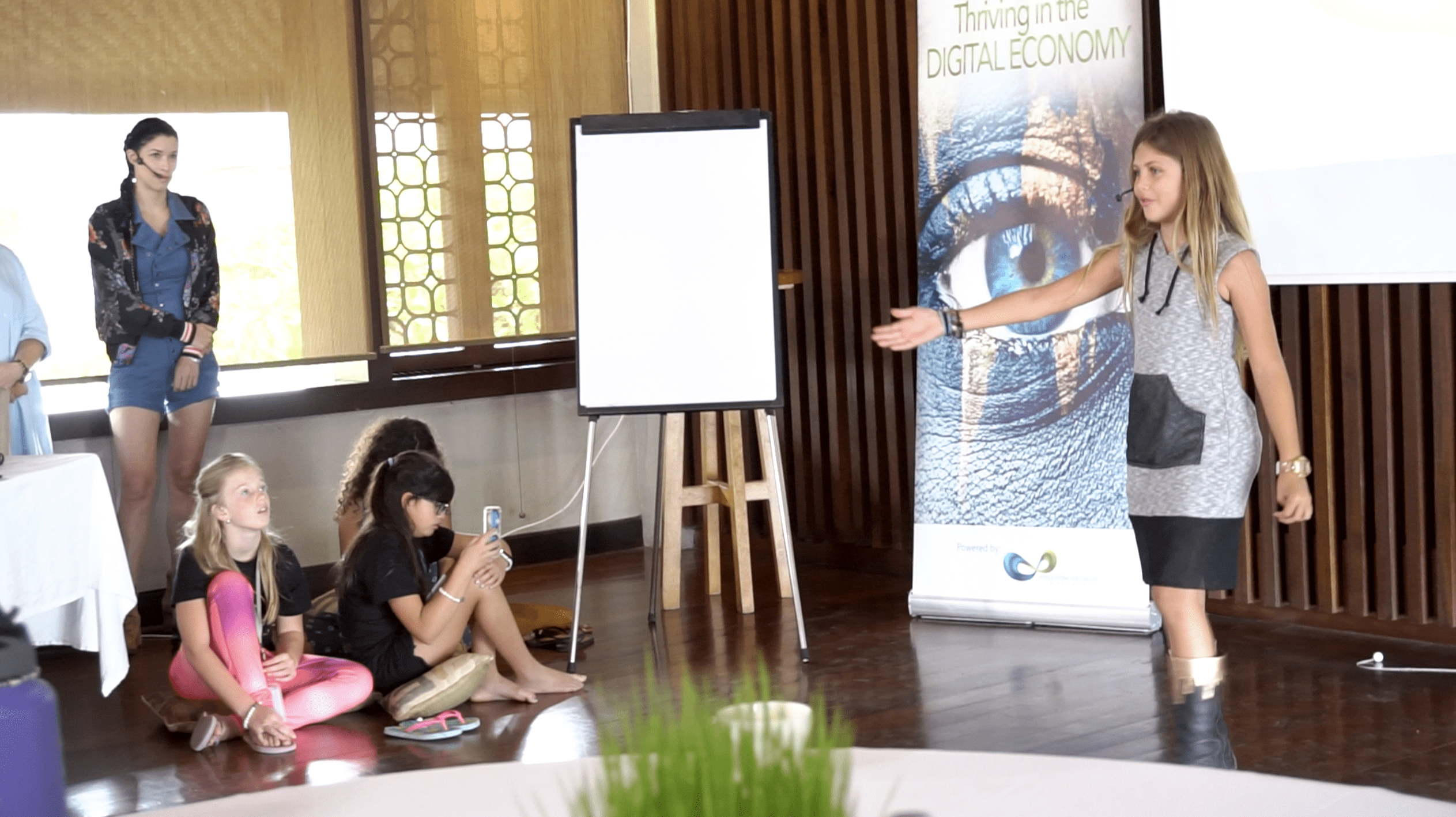 Her message is one that audiences of all ages can resonate with. That's why she's been invited to speak in 3 different countries over the next few months. Here are the places she'll be speaking:
Orlando, Florida- We are headed to Funnel Hacking Live in March and it's going to be incredible. While we are there, Hanalei will be speaking at an event nearby.
Australia- We are headed to Australia where she is going to be speaking at an event put on by the Perth Happiness Co.
London- Jon Pemberthy is hosting his Front Line Marketer event and Hanalei will speak at the conference.
Asia- she'll be speaking at Calvin Coils young and wildly successful self-mastery. He's her life coach and speaking coach.
Her Main Mission
Hanelie's main mission is to inspire other kids to be who they want to be right now. She has had the freedom to pursue her passions and turn her dreams into a reality at 10. Because of her experiences and opportunities, she wants to be that inspiration to others.
I'm so proud of her for taking on that mindset and using her talents to help other kids realize that they don't have to wait until they are older to accomplish things. They can decide what they want to be today. That's the heartbeat behind the Unstoppable Kids movement. We want to bring kids and parents together and inspire them all to take action.
Hanalei's Fashion Line Has Been Released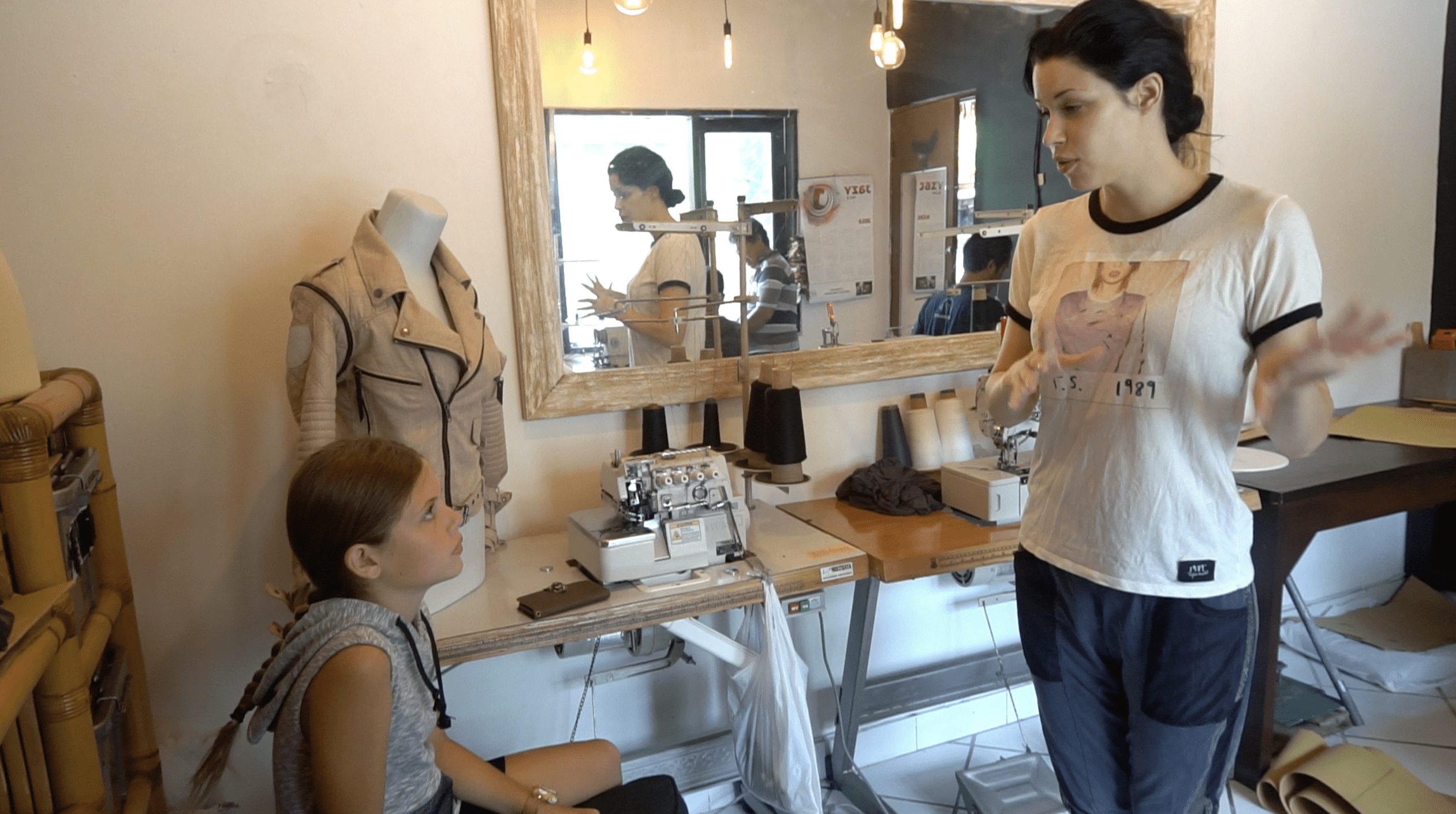 Ever since I can remember, Hanalei has been doodling in her notebook. She's always had the gift of artistry. A few years ago, she started designing clothes. Her mentor Karen Keith immediately saw the raw talent that she possed and decided to come alongside her in navigating the industry.
It's been an incredible year watching Hanalei turn her sketches into a beautiful line of clothing and shoes. This girl hasn't stopped! I've been so proud of her going after her dreams and putting in the hard work.
Just last month, she opened a shop here in Bali and people came out to see her fashion line. It was one of the most amazing days of my life watching my strong girl share her creativity with the world.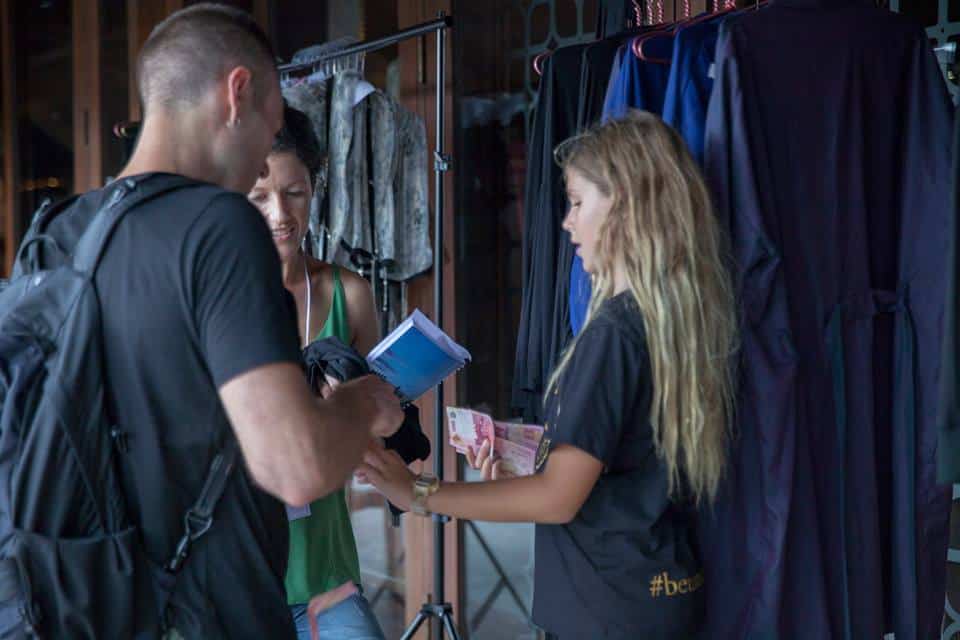 Here is what Hanalei shared on her Facebook page the day she opened shop-
This was so far one of the greatest days of my life. It was the first time I was able to share my designs with REAL people!

I was really nervous that they wouldn't like my stuff, so I had to take a deep breath before I went in front of everyone, and then I asked them to come outside to see my designs.

Everyone came out, and you know what?

They loved it.

I cannot believe this is all happening, but my Mom keeps telling me to have fun and just share what I love from my heart, so that is what I want to do.
As a fashion designer, it is her goal is to inspire people to feel beautiful in their skin. She believes that the right outfit can make someone feel confident. That is why she works hard to make sure everything about her designes are right. 
Here is a look at some of the pieces she has created-
Unstoppable Girls Collection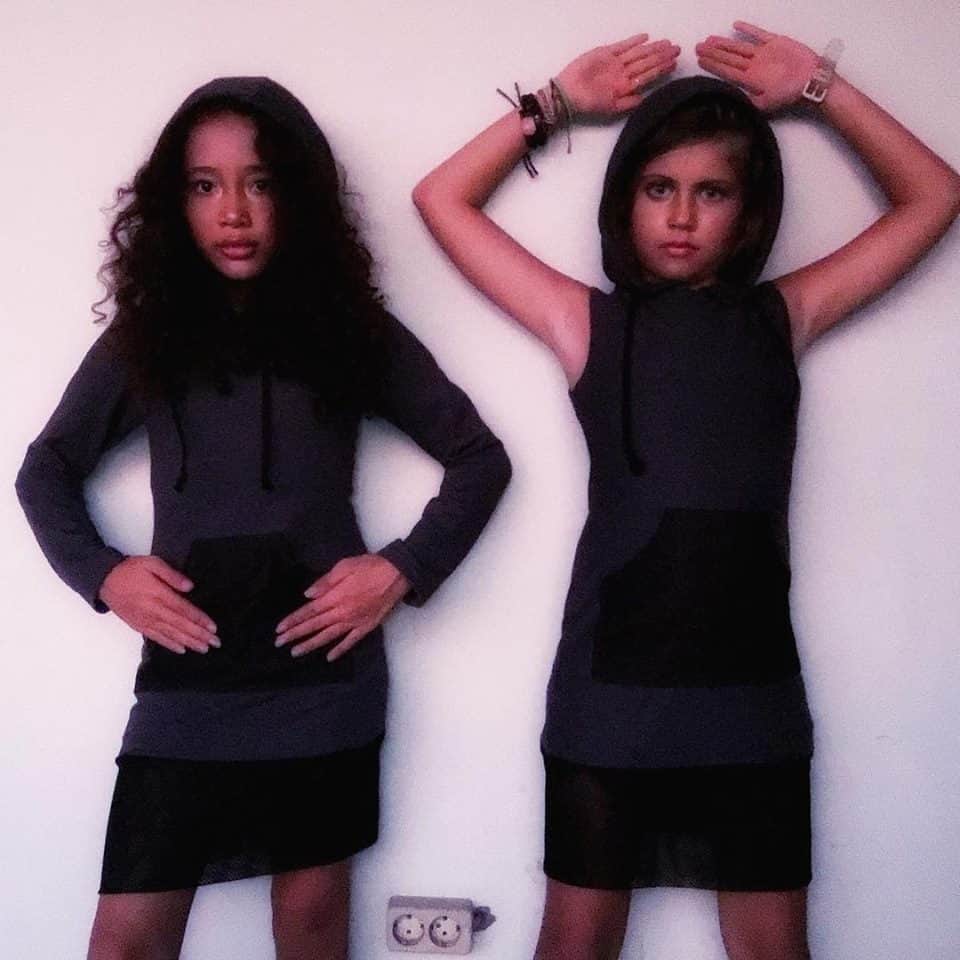 Boot Collection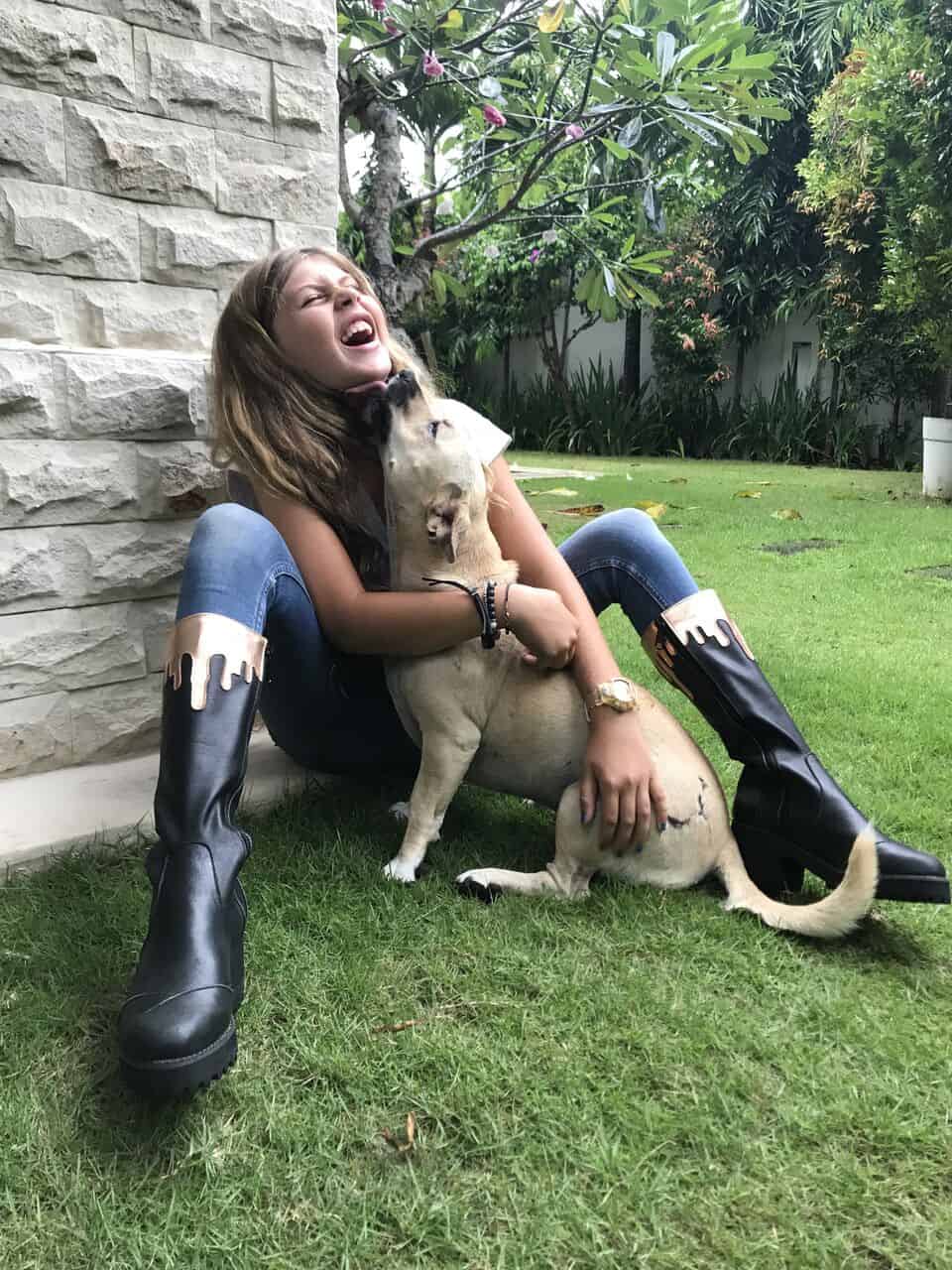 Men and women's dress shirts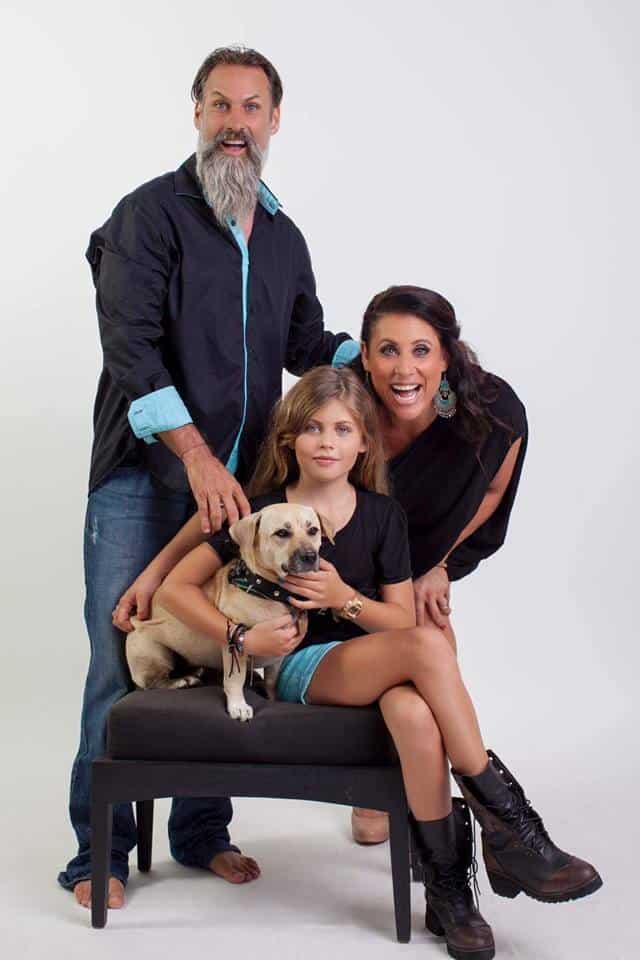 Robes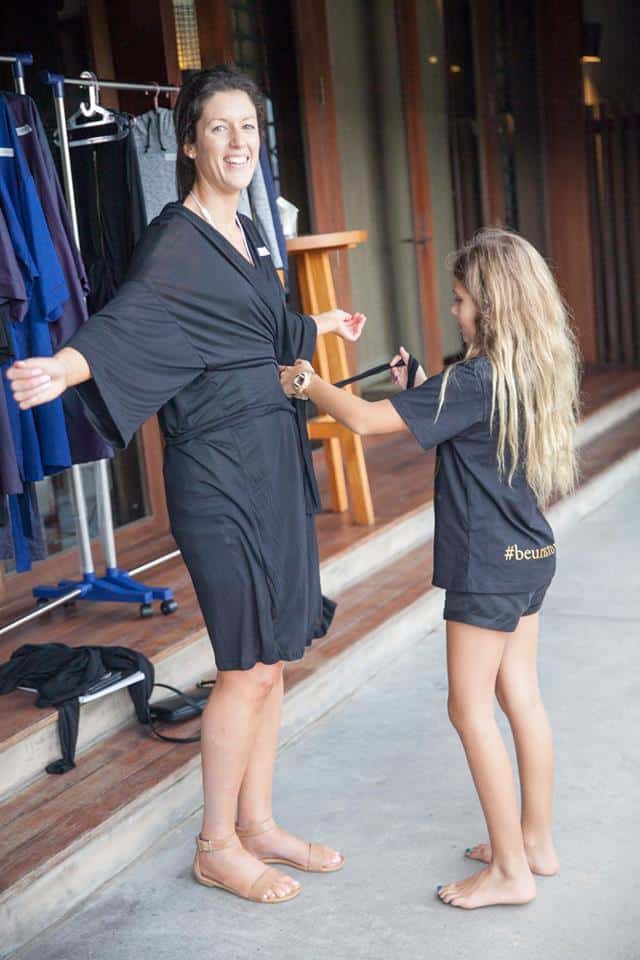 This Is How We Raise Unstoppable Kids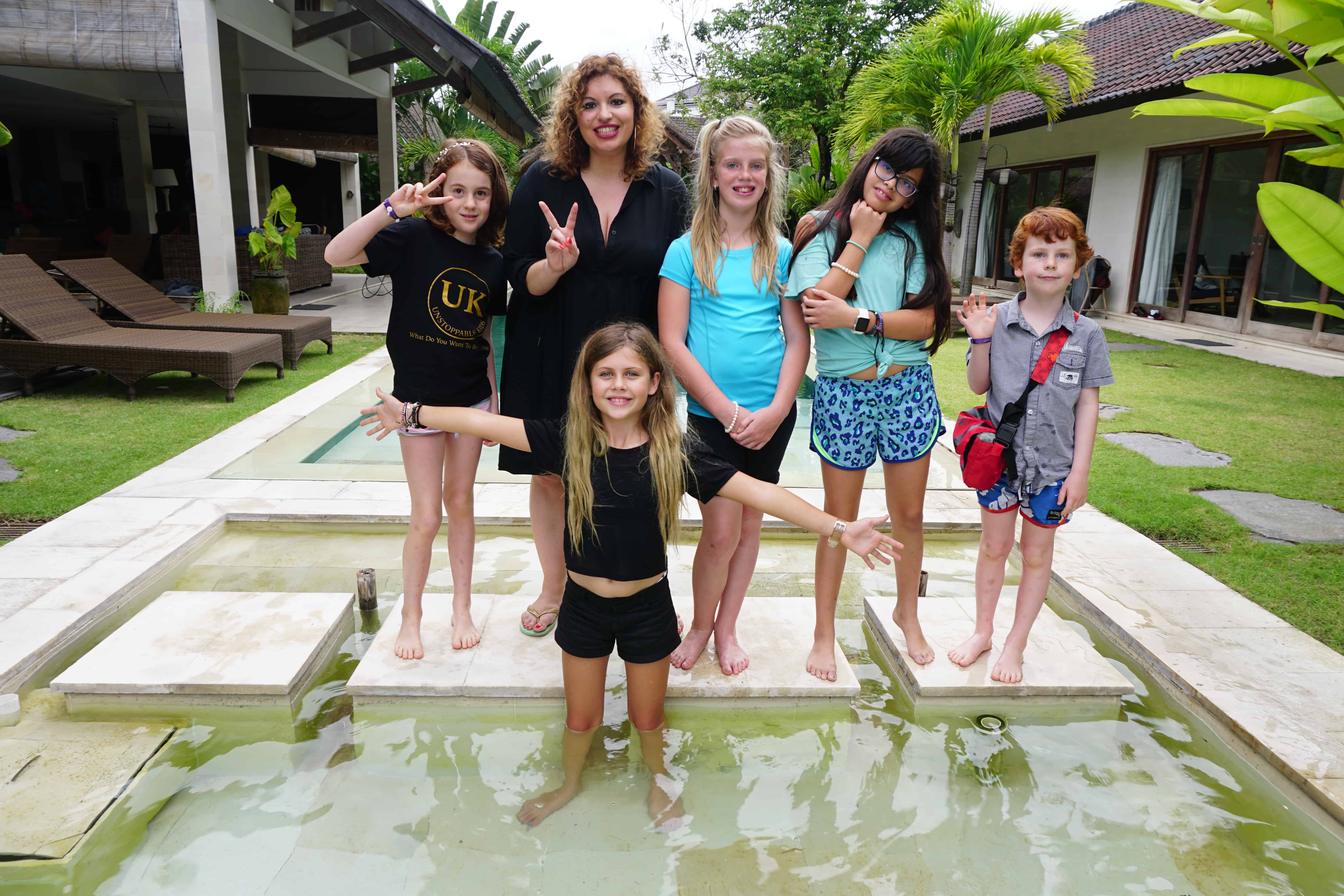 Hanalei is an ambassador for the Unstoppable Kids program. She inspires other kids to decide what they want to do today. As parents, we want to help other parents by giving their kids a place they can explore their talents and take action.
Here is a Look at Unstoppable Kids
https://www.facebook.com/unstoppablefamily/videos/10155439175773693/
At our last Unstoppable Kids event, she spoke to the children that attended. It was such an honor to have kids from Jodie Oshea Orphanage.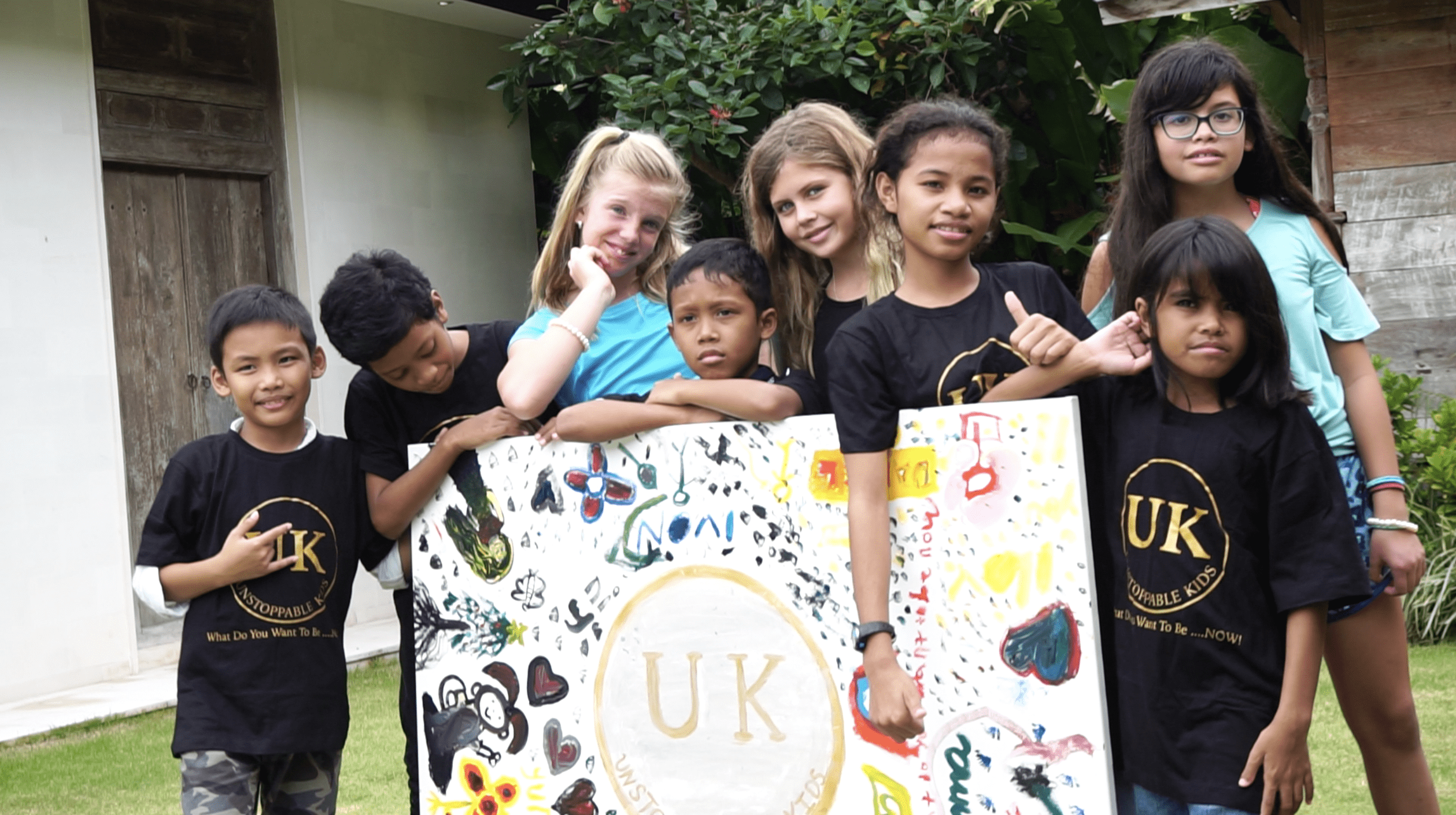 They came to the event and painted with us. As a parting gift, we gave them a DSL camera so that they could go back home and create together. They also took back their paintings as a reminder of the hopeful message they heard.
Keep up with Hanalei's progress on her website. She's got many great things to come.