How to Run a SERIOUS* Internet Business
In this video we demonstrate the qualities of running a very SERIOUS* Internet business….from Bocas del Toro in Panama!
* OK serious business, but not so serious office!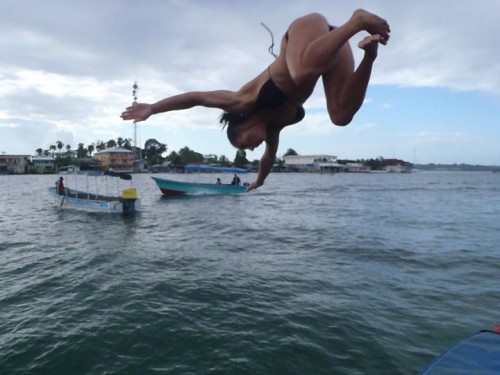 One of the benefits of working online or from home, is that we don't have to work from a conventional office. Our business suits are board shorts and bikinis. Instead of a view of a city skyline from a high-rise building, or a room full of office desks and paperwork, we get to look out onto the Caribbean sea!
Forget the instant coffee from the coffee machine to get through the day…we've got red wine! We even have our own water playground complete with swings and a trampoline on the ocean!
P.S While you're working, don't forget to cover yourself in Bastimento coconut oil; perfect for cooking, massages and keeping away sand flies.