How Hanalei Swan Became a Fashion Designer
It started off as a way to re-group from the chaos we had just gone through in real estate investing. A deal turned bad meant we were in a financial position we never thought we'd be in.
"Let's sell everything we have, put all our valuables in storage for 2 years and go traveling the world", Brian Swan said after reading the book The 4-Hour Workweek.
"Are you nuts?, we have a new baby! This is my home, we may have lost all our savings and assets but at least I have a home", I replied scornfully and walked off with Hanalei in my arms and a tear in my eye.
I knew we had to let this house go, but my ego was making me hold on.
"What would everyone say"? I thought.
"How can I face my friends, family and even more importantly my baby, Hanalei that was 1 year old"?
The Universe Changed My Perfect Planning
I made a vow to her that I would never put her in daycare, and planned her birth out with a perfect plan. I decided to:
Leave my corporate Job

Start my own business

Start investing in real estate

Have a baby

Retire our parents and live happily ever after.
How did it all go so wrong?
Then I realized something….
Is it all going so wrong or is this how it should be? Was the Universe giving us a sign and a way to live out the dreams we have always talked about, just in a whole different way than we could ever imagine?
Hanalei's Traveling Journey Began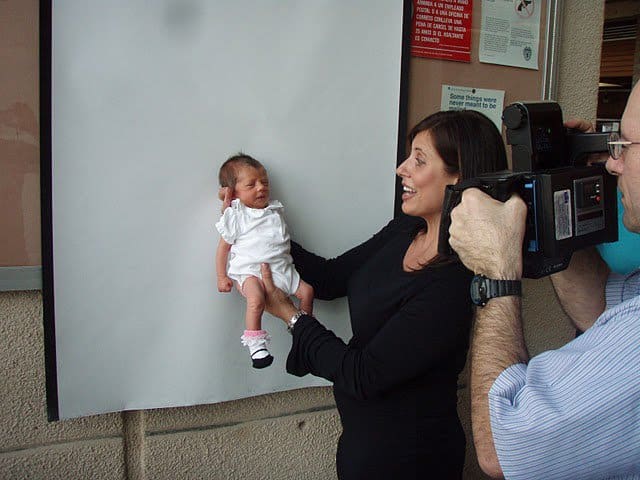 We took that as a sign, and on November 25th, 2008 we shipped off to start what we called "The Swan's Endless Summer Journey", with no real end in sight or a vision of what we were really doing, but we were doing it.
With a new baby in tow, 8 huge pieces of luggage, 2 surfboards and our computers we were ready to turn lemons into lemonade and become The UNSTOPPABLE FAMILY.
The 2 years came and left so quickly we couldn't even believe the time had passed. We dropped the idea of ever moving back to the States. Hanalei was learning more while traveling than we could have ever imagined.
Places We've Traveled
Our family hit the ground running with our travels and we haven't looked back. Here's a quick run down of where we've lived.
Hawaii, then Mexico, then Costa Rica, Nicaragua, Australia, Bali, Fiji, Mexico, Puerto Rico, Panama, Peru, Brazil, back to Panama, Took a year to travel the USA, Germany, Mainland Spain, Canary Islands, Morrocco, and back to Bali, where we are calling home today.
Not only have we lived in these places, we have to take shorter trips to other destinations. Hanalei always wanted to go to France, and we gifted that to her for a good year in school. She absolutely loved it!
All of these experiences have been a part of who she has become as an artist and designer. If we had followed my perfect plan, we wouldn't have landed here.
She's Always Been an Artist
From the time Hanalei was 3, she's been doodling and drawing. We had no idea how her passions would evolve as time went on. She's always had an art book and space to do the painting and sketching she wanted.
As her parents, we've always taken the position that we'd encourage her to do the things she loves. This is why I never wanted her in daycare. I want to be here to see her passions and give her the space to develop them.
Hanalei Was Discovered By a Designer
We were blown away when Hanalei was discovered by a designer in LA. She showed us that Hanalei's skills were really amazing. She was producing high-quality fashion design work and we didn't know it!
First Prototypes
It was pretty disappointing when Hanalei's first prototypes came back and they weren't right. Her mentor, Karen Keith, has guided her through this journey and we have been so happy to have her. In fact, Karen moved her workshop in our team house in Bali so that Hanalei could have her prototypes made the right way.
Her First Fashion Show
https://www.facebook.com/unstoppablefamily/videos/10155256719368693/
What a great honor it was to have Karen Keith debut Hanalei's prototype to her first fashion show. It was such a great time for her and a learning experience. This is exactly the kind of thing that we do to help her grow her talents.
Limited Edition Custom Boot Collection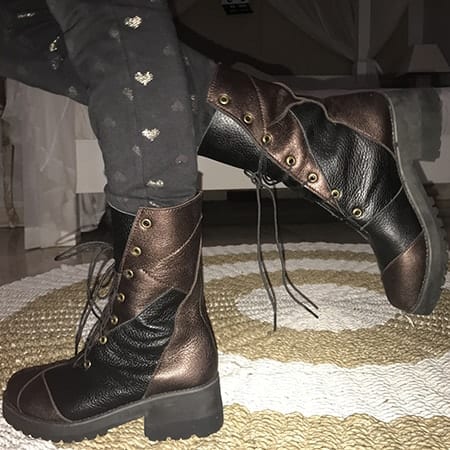 Hanalei has recently released her custom book collection to the public. In fact, she was ecstatic to sell her first pair. So many people have been supportive of her collection, not just because she's young, but because the products she creates are quality.
All the clothing is earth conscious materials and vegan-friendly. She is using mushroom and pineapple leather for some of her collections. It is important to her to not only empower her customers through the way they feel but to be kind to our world.
What's Coming in 2018

There are many great things to come in 2018. Hanalei is working hard to make it to Fashion Week this coming year. If she gets there, she'll showcase her best designs from H.S. Styles.
Also, she has been working on an art masterclass to share with other kids who want to learn how to draw. We believe that no one is too young to teach others how to do something new. She's very excited to see other kids develop their skills.
Want to stay up to date on what's happening? Be sure to sign up for Hanalei's newsletter. You'll be kept in the loop about her progress.
Sign up below.