Gratitude of the Day exercise….
Gratitude of the Day keeps the Doctor away…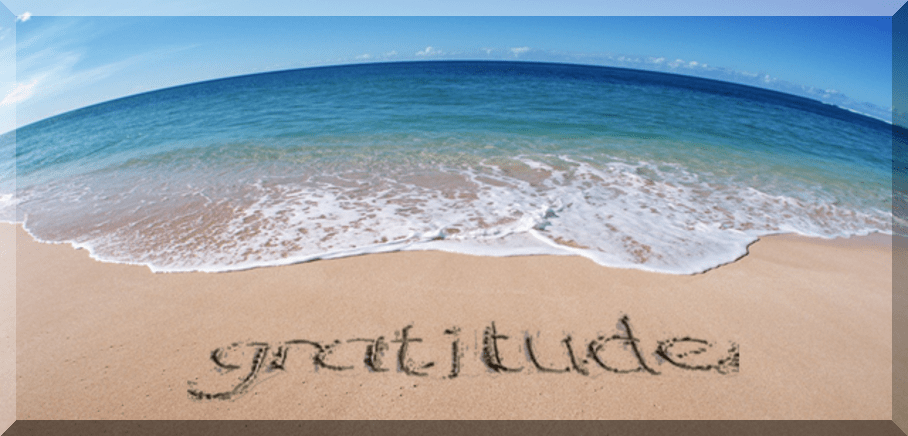 Gratitude From Wikipedia, the free encyclopedia
Gratitude, thankfulness, gratefulness, or appreciation is a feeling or attitude in acknowledgment of a benefit that one has received or will receive. The experience of gratitude has historically been a focus of several world religions,[1]
As I lay here in my hammock at 6:44am watching the sunrise over Solarte Island here in the Caribbean of Panama…I'm filled with gratitude.
As you hear in my video I shot above, this was an exercise that I was introduced to 8 years ago.
Keep a Gratitude journal….and write down 5 things you are Grateful for each morning.
When I first started, I was consistent for over a year with writing in my Gratitude journal, then as life goes…you miss a day, then another and so on.
Today, I'm getting back on track and will be consistent each day.
so, here's the Gratitude of the Day exercise….
What am I Grateful for Today on Dec 16th, 2014:
Riding bikes with my daughter, Hanalei, to school each day.
My office view is the Caribbean Sea with beautiful mountain views of the Panama mainland
Almost fully recovered from double hernia surgery 2 months ago
Watching the sunrise over the Caribbean, while sipping on tasty Panamanian coffee.
I just did a quick Google search this morning on "Gratitude of the Day" and I found a
cool .pdf and a YouTube Ted Talk that I would like to share….
The Gratitude Challenge, a 21-day project by Tiny*Prints
http://gratitudechallenge.com/downloads/gratitude-calendar.pdf
YouTube:  Gratitude | Louie Schwartzberg | TEDxSF
https://www.youtube.com/watch?v=gXDMoiEkyuQ
If you enjoyed this Post, be sure to check out this Blog post from 1.5 years ago on Gratitude:
https://unstoppablefamily.com/day-9-10-of-unstoppable-road-tripping-can-gratitude-nature-make-you-money/
Cheers from the Caribbean of Panama…
Rhonda & Brian Swan
P.S.  Wondering how we have travelled the world for the last 6 years without a JOB living like a Freedom-Preneur?
P.S.S  This site will explain how we do it..  http://unstoppablebranding.com