Goodbye Panama, Hello Bali!
If you have been following me on Facebook, then you know Brian, Hanalei, and I have packed up and headed away from Panama for a little over 6 months. Before we get to our final destination, we are spending some much needed time in Florida.
After our brief time in Florida, we are going to do some sight seeing in France, Belgium, Amsterdam, and then off to Bali. We are so excited to see what the next few months have in store for us as a family.
Brian said goodbye to his surfboard and donated it to a great cause. Hanalei finished up her last day of class and said goodbye to her friends. I am sad to say goodbye to Panama for a little while, but happy to experience the adventure that awaits us.
Why Are We Headed to Bali?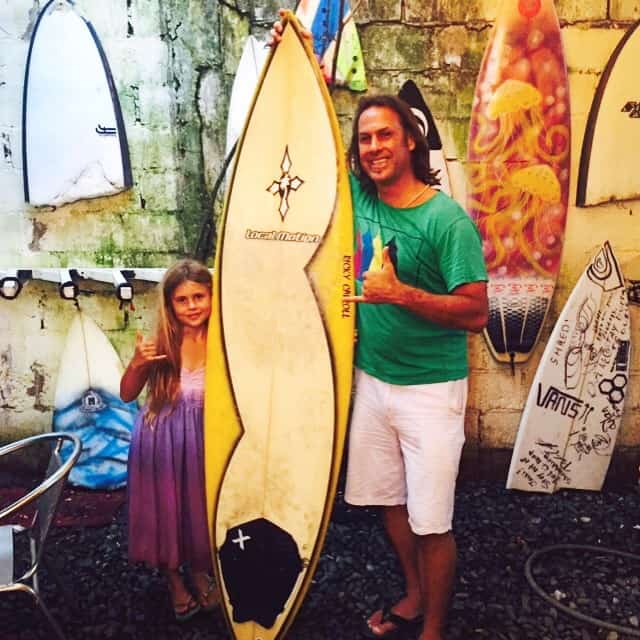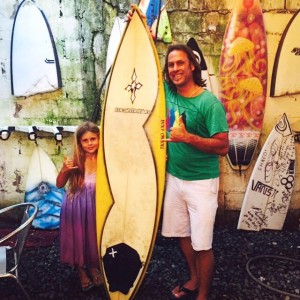 That is a great question! We are headed to Bali to prepare for our next Unstoppable Mastermind. We are adding some new features to the event this year that I think will be ground breaking. This time, we will have our first ever Unstoppable Kids section.
Sure, we could of waited until closer to the Unstoppable Mastermind event to head to Bali, but we decided that we wanted to take our time there…and why wouldn't we?
This is the life of being a Freedom-preneur. We get to pick up and move to another country for as long as we like.
It is really important to Brian and I to see the world with Hanalei. How special is that? She is getting first hand experience what the world is really like; and I get to sit back and watch her take it all in.
What is There to Do in Bali?
If you didn't know, we have actually spent a lot of time here before. We lived there back in 2010, and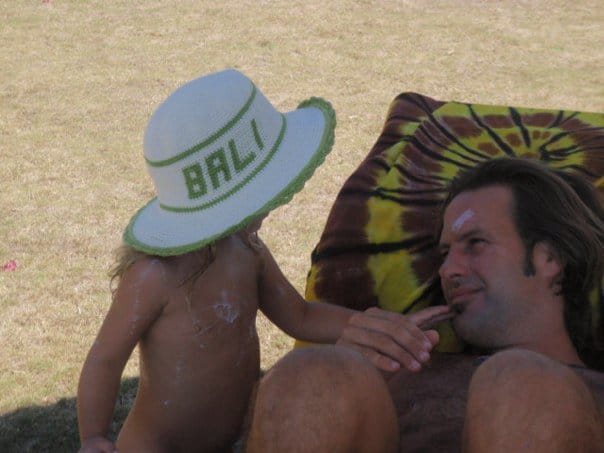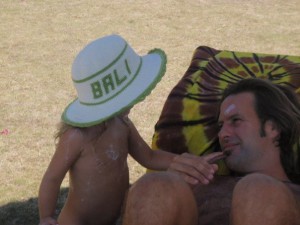 had an amazing time staying on the Bukit Peninsula at Nirvana Biru  We are all so excited to go back and enjoy what Bali has to offer, from the cliff sides to the chaos, Bali fulfills everyone's dream holiday.
Here are some of our top things to check out while we are in the area:
Catch a Wicked Surf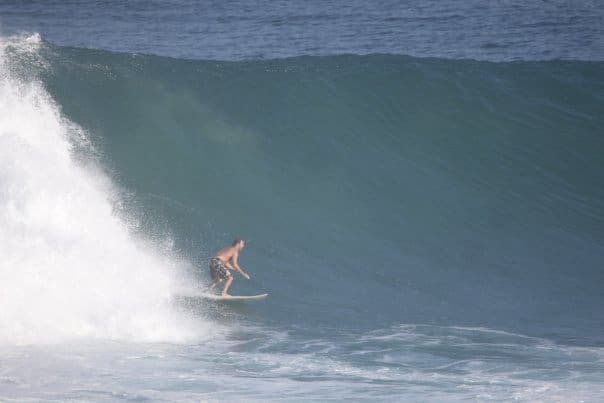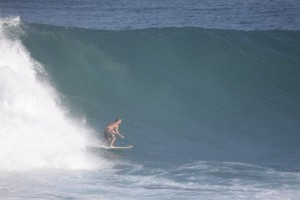 What else did you expect to be at the top of the list? Surfing is one of Brian's biggest passions in life. I love watching him get to do something that he enjoys.
If you didn't know, Bali is a huge destination for surfers across the globe. The waves in this area are amazing and there are so many locations to choose from.
Some of the best locations to surf include Kuta, Medewi, Nusa Dua, Uluwatu and Serangan to name a few. There are waves for every level of surfer to be found in Indonesia. Uluwatu is the mecca for most surfers, especially Brian AKA Swano. Here he is tackling Bingin's on a decent size day.
Bali Safari And Marine Park
How cool is this place? You can pick your own safari and have the chance to ride on an elephant's back. Not only are there many educational aspects to this area, but they also have a water park.
There is a pavilion where you can watch traditional Balinese dancing. It is a captivating scene to be a part of.
Sacred Monkey Forest Sanctuary
If you have checked out my Facebook feed, then you will see we have had a wonderful pet monkey for the last few months. We love wildlife and nature. The sacred monkey sanctuary is sure to be a cultural and educational experience, be prepared to pay when you arrive, less than $5 per person. I recommend paying for the guide with the sticks that can help you when the monkeys get crazy…and believe me, they get crazy.   The guides will keep them from attacking or stealing your stuff.
Mount Batur
Mount Batur is an active volcano and it's located near Mount Agung. The volcano provides a magnificent view. We are in love with breath-taking landscapes. This is a definite must if you ever get a chance to visit Bali.
Agung Rai Museum of Art
The Agung Rai Museum of Art has spectacular pieces on display. There is of traditional art along with more modern day renditions.
What is really amazing about this place is how they have created beautiful gardens in the courtyards. From the time you walk up, you will see beauty in every direction.
The Beach at Sanur/Kuta
There are many beaches is in Bali and places to surf. We are beach people and take to the water any chance we get. This shoreline is beautiful with resorts and cafes in view. Even if you don't stay right on the beach, it is worth the visit, with the wild night life of Kuta, to the tranquility of the Bukit Peninsula, there is always something to enjoy.
Of course, if none of these things are your speed, then you can do what I did last time I was in Bali. Check me out in this video. Hoola Hooping on eat street in Seminyak.

Be sure to follow along with us as we give you daily updates of where we are and what we are up to. It's not too late to join us in Bali for the Unstoppable Mastermind. Be sure to contact me today to secure your spot.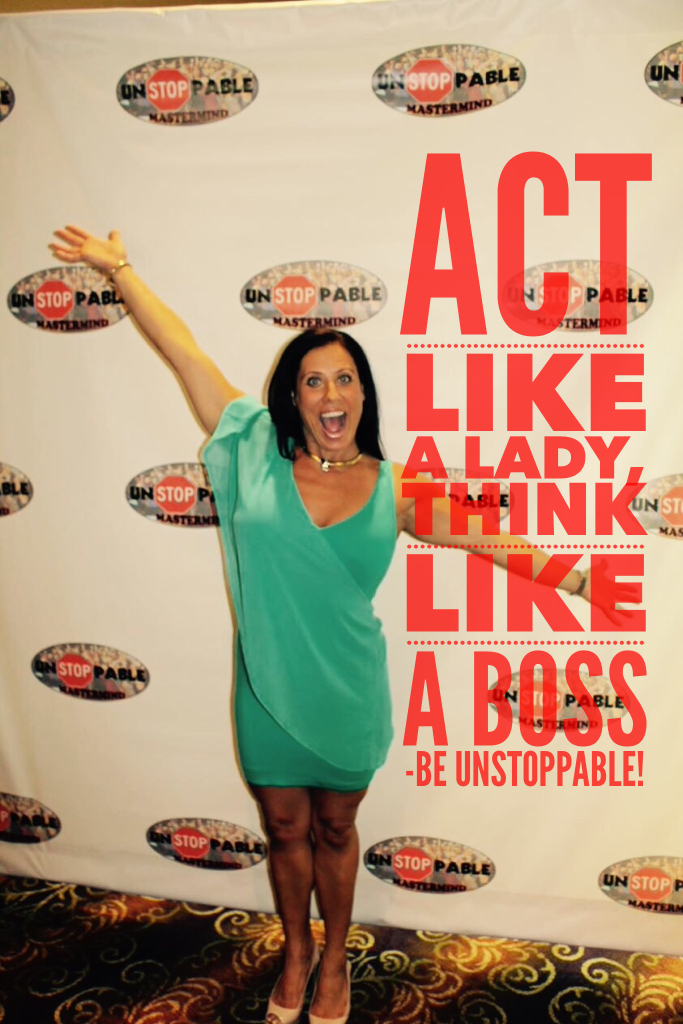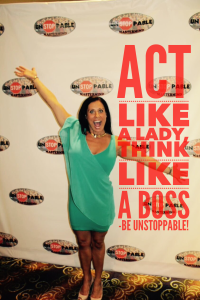 Rhonda Swan~ Unstoppable Momma
See you in Bali!