Ebates- A Help For Freedompreneurs
*this post contains an affiliate link…but the good part is, I teach you how to get credit once you register 😉 
Much of what I do in a day happens online and with the aid of my computer. Now, I have never thought much about rebate sites, in fact I kind of looked down on them before a friend of mine shared Ebates with me.
Since we are Freedom-Preneur's that book hotels, buy online, and are booking a flight nearly every month it JUST MAKES SENSE to have a program that pays you back for doing what you would be doing already.
I'm big on understanding where my money goes, and putting it in the best place, that is why I shared with you about Digit, which is an automatic savings app that will help you save without knowing you are saving, by taking small incremental % out of your account and placing them into a protected FCIC account that is all yours.  
Today, I want to talk to you about Ebates and how it works, but first watch this short little video we put together for you to fully understand the power of Ebates to use for your personal use, or to share as an affiliate of their referral program. I mean…come on, we are Freedom-Preneurs and our blog is used to teach, inform and to earn.  
Ebates is a website that allows you to earn cash back. It works the same way cashback on a credit card would work. When you make a purchase, your account will be credited with the percentage that is listed.
Depending on where you purchase from, you can get anywhere from 1%-35% cashback. You can expect between 1%-5% on most purchases though.
How Do I Qualify For the Cashback?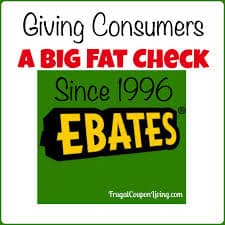 In order to qualify for the cashback, you will need to create a free account with Ebates. Once you setup your account, anytime you want to make an online purchase, login and look around at the retailers they work with.
Chose the retailer you want to purchase from, and click the link. Ebates will re-direct you to the retailer's website through a unique link that will track your purchases. Anything you buy on the site will be eligible for the rebates unless it is specified the cashback is only for a certain item.
When Will I Receive The Cashback?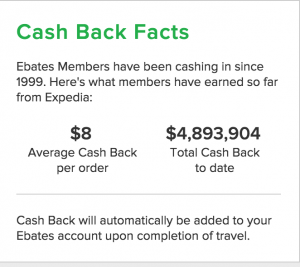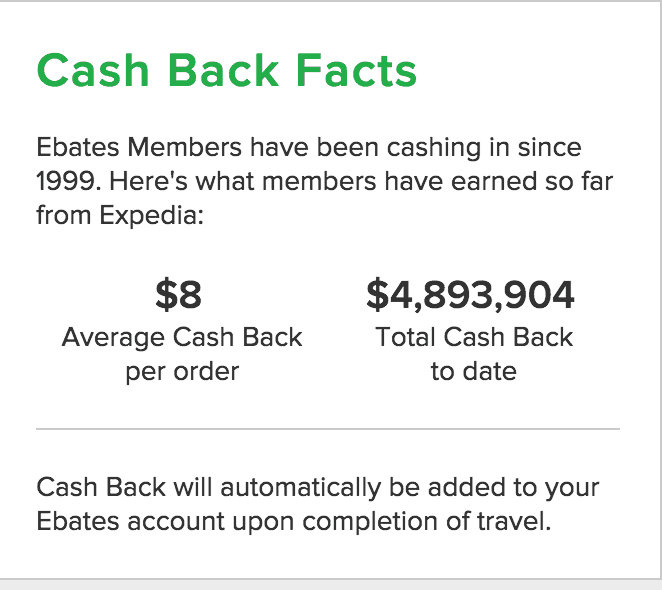 After a few days, or upon completion of your travel.  The amount of money you are entitled to will show up in your Ebates account. Once you reach the earning threshold, you can have the money transferred to your Paypal account or a bank account.
Take a look at the example below:
Our family was in Miami for the weekend and needed a room, so I looked up the room on their site, then went to Ebates.  Clicked on Book Hotel through Expedia, I was directed to my Expedia Account and booked the exact same room for the same price…but here is the kicker.  I not only got 10% back from Ebates in my account ( see the $7.37) but I also got Expedia points toward flight miles.

What Are The Benefits of Ebates?
This is one of those no brainers when it comes to saving money. If you are like me, you end up buying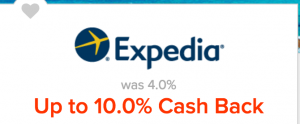 things online all of the time. Why not get money back for your transactions?
Besides, if you use a credit card to make the purchase and you get rewards on that card, or with expedia it is like double the rewards.
I encourage you to sign up account with them. You can login and see what types of deals they are offering. They will list special sales and coupons you can take advantage of.
I've found Ebates to be a no brainer when it comes to getting more for your buck.
Don't forget to sign up for Ebates today. You can go HERE to do that!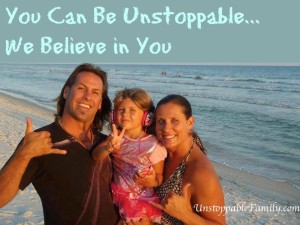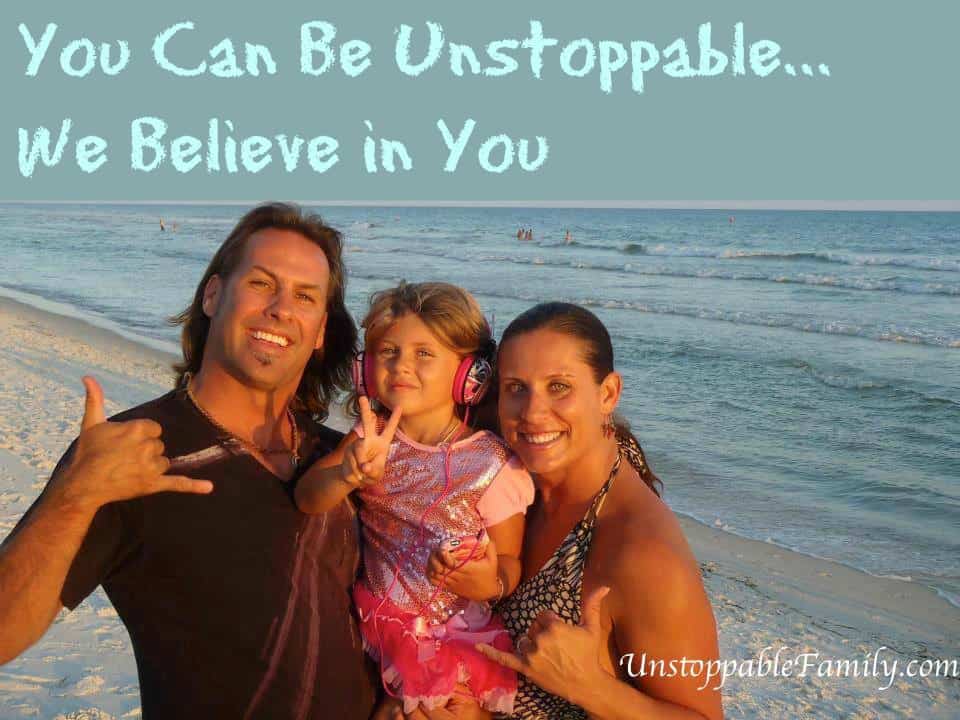 Rhonda & Brian, Hanalei Swan
BE UNSTOPPABLE!!
I hope this opened your eyes to what your blog can do for you, and how to start earning now as a Freedom-Preneur!
Get Your Free – EBATES account now!