The Best of Bocas Del Toro, Panama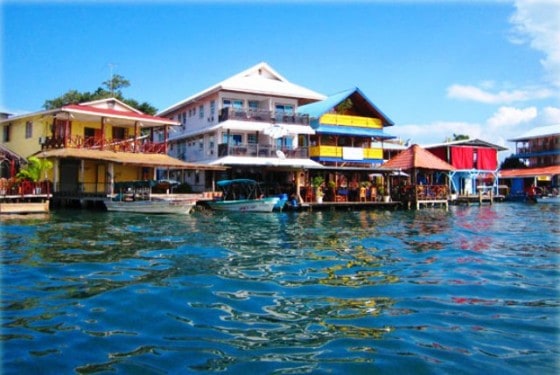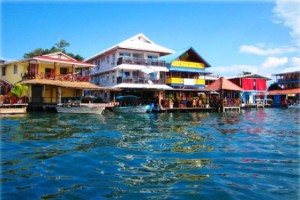 Bocas Del Toro, Panama is a hidden gem tucked away in the Caribbean. Colorful and utterly Caribbean, this town of clapboard houses was built by the United Fruit Company in the early 20th century.
Today, Bocas Del Toro is a relaxed community of West Indians, Latinos and resident gringos, with a friendly atmosphere that easily rubs off on visitors. In fact, travelers to this island town have a reputation for canceling future plans – it's an easy place to get stuck and an even easier place to linger.
Bocas serves as a convenient base for exploring the archipelago as taxis marinos (water taxis) ply the waters, and can whisk you away to remote beaches and snorkeling sites for a few dollars. However, as most travelers learn after spending their first few days idly wandering the streets, the allure of Bocas is simply slowing down and soaking up the Caribbean vibes.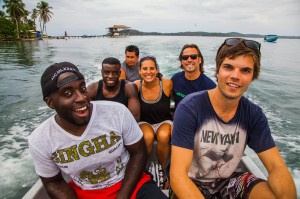 This video above was shot and filmed by a very good friend of the Unstoppable Family, his name is Jubril Agoro, orbetter known as  "Mr. Think Outside The Box".   Jubril is the most sought after Facebook Marketer that has been traveling for the last 4 years documenting his travels and creating video reviews of the places he travels too.
Our family has known Jubril for the last 11 years.  My daughter calls him "Uncle Jubril" since he is closer to her than her actual Uncle because of all the traveling we have done together.   So, when Jubril and his crew came back to Bocas for a visit, we just had to show him a good time and all the best spots to visit.
Best in Bocas Daytime
Palma Royal Hotel:   This hotel is right dab in Bocas town.  The best location, with views to die for from the penthouse and a breakfast that is out of this world made with love by Wyca each morning.   Be sure to say hi to Carmen when you go visit, and tell her the Unstoppable Family says hi.  Palma Royal is always a Trip Advisor favorite.
Casa Verde Hostel & Dive Center:  Best hostel by far on the island.  Sits directly on the Caribbean Sea, with coolest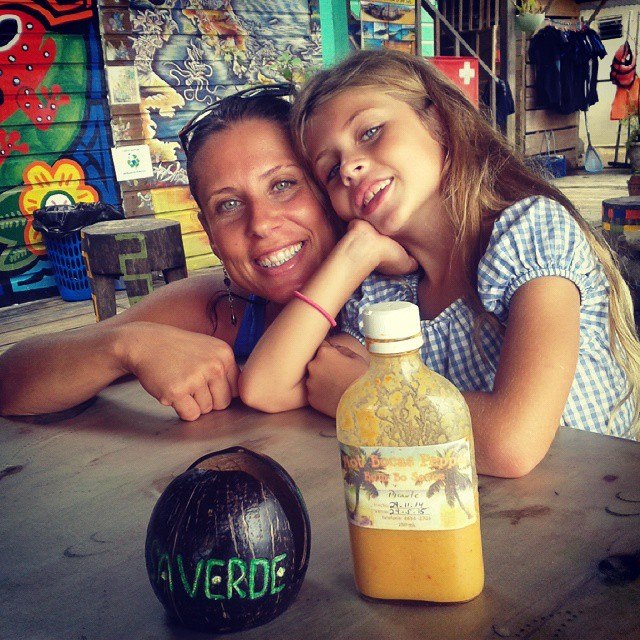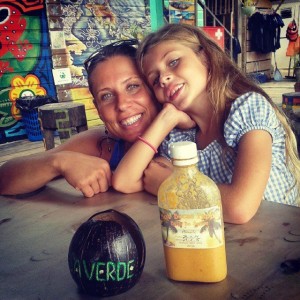 vibes in town.  Each day they have a dinner specials and live music almost every night.  Our personal favorites is "Taco Tuesday" with Andy and Patrick playing grateful dead tunes on the guitar and bongos, while sipping either a Bloody Mary or chugging a cold Panama Cerveza….OH,and don't forget the HOT SAUCE!  
Bocataranian Hot Sauce is to die for!  Made from local grown Chombo Peppers it is out of this world.  In fact, every time we visit Jubril he has us bring back at least 2 bottles of this godly blend.

Maracuya Restaurant– If you're looking for the most epic dining over the sea and food filled with flavor your mouth cannot handle?  Then, this is your spot.   Directly over the sea Maracuya has an inside open layout and an outside deck to sit under the stars and sip on their famous "Maracuya Margarita".   They are famous for their  Pad Thai and Steak with a red wine reduction sauce that you will crave once you leave.  You will love Sunanda, the owner of the restaurant.
Her adorable laugh and Indian flash will put right at home.  Don't forget to visit Maracuya's sister Restaurant "OM.  There's No Place Like Om", just across the street.
Sifu Chuck- Chuck is not only known for his BBQ chicken served straight off the grill,  but for his self-defense classes that will take you from fear to FEARLESS!   Go see Chuck in the rounded house just behind the Aqua Lounge on Carinero Island.
Bluff's Beach Bar– Located on one of Bocas del Toro's best beaches The Beach Bar is on the beach side of Bluff Beach. Saturday Argentinian BBQs, Tropical Icy Cold Drinks and more!
Paki Point- Our personal favorite spot between Bocas town and Bluff's Beach.   Just a 15-minute taxi ride from Bocas town or a 30-minute bike ride, Paki Point has it all.  Amazing food, beach beds sitting directly in front of the sea and a decent surf break right in front.  Melissa is an "Italian Fashionista" that brings beautiful art and cultural finds from all over the world to offer guests a bit of shopping while they relax.  There are also surf board rentals on site for beginners.

 Best of Bocas Nightlife
Aqua Lounge – Nothing can beat the Aqua lounge on a Wednesday & Saturday night in Bocas.   Experience the beauty that Bocas del Toro has to offer from the hostel, lounge, and bar – built entirely over the water!   With a Trampoline, and swings hovering over the sea… this is a spot get wild and crazy.
Their friendly international staff will make sure you enjoy the vibe and the accommodations which include: spacious dorms, cozy private rooms, free breakfast, free Internet, ocean swimming pools, water swings, tanning and lounge areas and much more…  Check out their site and do not miss Aqua when you visit Bocas.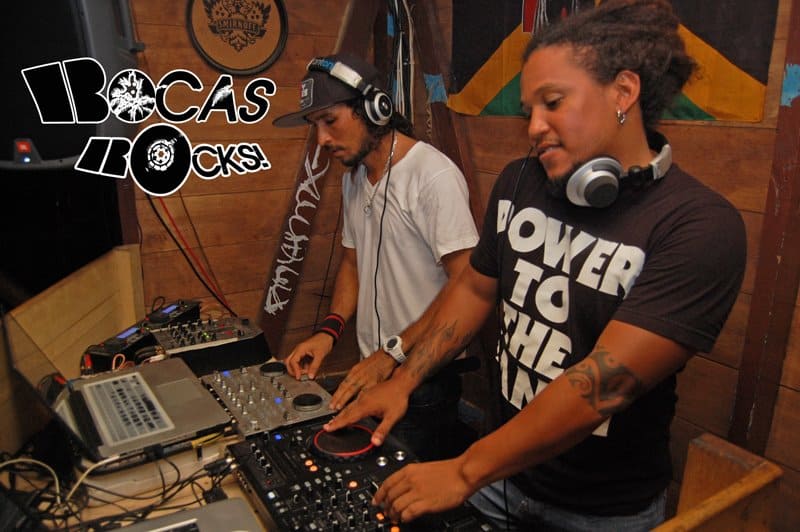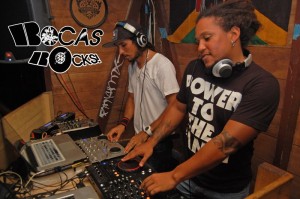 Iquana Surf Bar– A great place to kick off your crazy Bocas night is this popular surfer bar that serves up cocktails, and cervezas with a Sexy "Ladies Only" Bar staff.   Monday Night is Ladies Night all you can drink from 10-11pm.
There are 2-for-1 cocktails from 18:30-19:30 every night Rasta Fabio the sexy Dj will be spinning tunes for you to "shake it" until the wee hours of the night.
Barco Hundido–  Takes nightlife in Bocas to the next level!  Kick ass dance floor and a little dock on the water where you can dip your feet in (to cool off from all that hot dancing!) and watch the fishies. Lots of areas just to sit down and chat away from the loud music but can still tear up the dance floor with the salsa, reggae, merengue and reggaeton beats. Good mix of locals and foreigners., great spot to end the night.
Things To Do In Bocas
Bocas Sailing- Best tour for the price.  $47 for a full day sail includes lunch. Catamaran Sailing and Snorkeling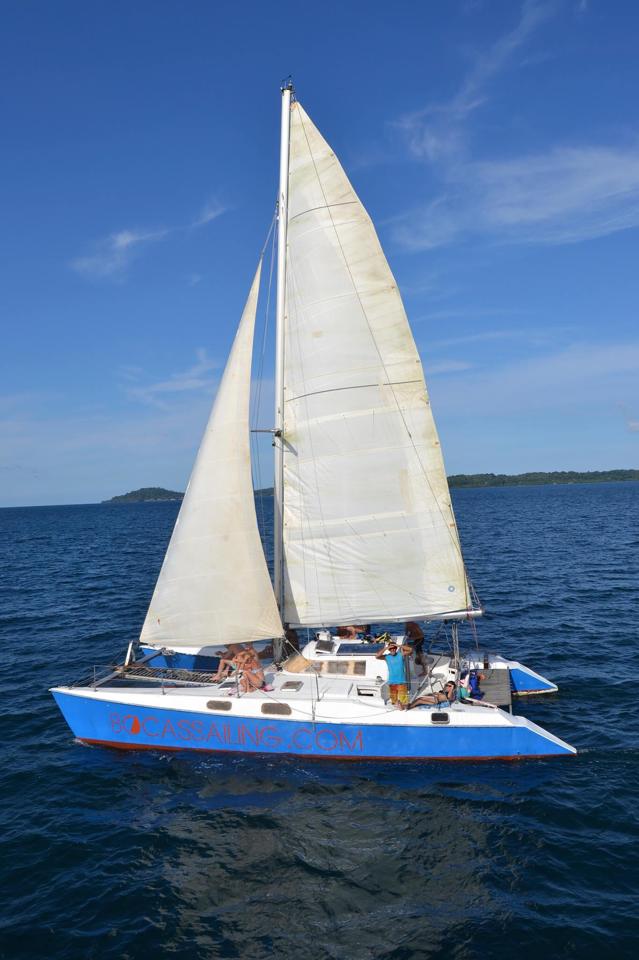 adventures have been running tours for close to eight years with great success. We focus on maintaining an ecologically friendly tour by providing you with information about the area and the etiquette behind snorkeling and protecting the reefs.
They encourage big groups, student groups, and families to come experience our sailing tour. Our "secret reefs" are special gems that are visited only by our boat. Feeding frenzies with the Sargeant fish or as we like to call them " pinanans" pineapple eating fish, is the coolest! As well as our great mammal friends, the dolphins, they come and play too!
Movida, the movement, is the name of the boat. She is Fountain Pajots first cat, 42 ft, light and fast and has done three Atlantic crossings. This tour is a hands-on experience, feel free to take the helm, raise sails, and navigate. German Captain Marcell will welcome you aboard!
Surfing in Bocas ( for more detailed surfing info check out Island Path Panama)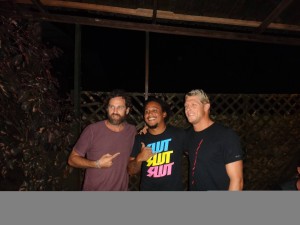 Bluff's Beach– Gorgeous beach bar directly on the sand right in front of the pounding waves ( in season)  Surfers from near and far come to surf bluff's beach from Dec. through March.  During these times of the year, you can count on getting a glimpse of professional surfers like Mick Fanning and Taylor Steele crushing it in the lineup and throwing back some cerveza's in town.
You will get barreled at Bluff.  And chances are, if you surf Bluff at size, you'll break your board.  It breaks both right and left depending upon the swell angle.  Bluff is also exposed and wind sensitive so slack winds and swell size are critical considerations.    
Paki Point- Directly out from of the Paki Point Restaurant.  Good spot for kids and beginners.
Paunch Reef
is a left and right breaking reef on Isla Colon's east facing side, situated where the island bends towards the swell window coming from the north east.  
At six feet and under, Paunch is a user-friendly spot offering intermediate to advanced surfers great waves for maneuvers and tricks.  At eight foot and over, Paunch begins to get a bit more serious and the thick lips begin to pitch as the wave sucks harder.  You'll need to be honest with yourself regarding your skill level at this size.  Paunch offers four lineups that can shift and merge. 
Paunch does get crowded but for the most part, the various line ups spread it out.  You'll be sure to get plenty of waves.    Mostly, Paunch is a left, but on the west side of the reef, two rights break.  But beware…….. at size, the channel shuts down and the paddle out becomes seriously no fun. Make sure you can duck dive and stay off the reef!
Carenaro Island –is a sectioning series of left reefs that at size, will combine into a long hollow left.  On its day,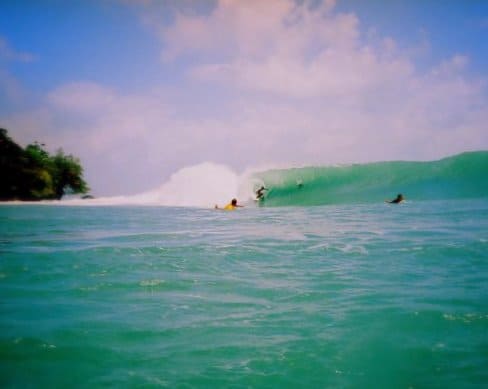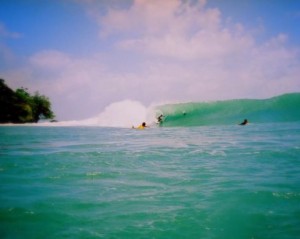 Carenaro is world class and has become the wave which put Bocas Del Toro on the map.  The tropical backdrop enhances the lineup, it is stunning just to sit and look at the rainforest here.  Carenaro can be surfed by intermediate to advanced surfers and strictly breaks left. 
Unfortunately, Carenaro has become somewhat crowded and localized.  The good news is that there are multiple lineups where crowds can be avoided and sometimes, these alternatives have better shaped waves than the tip of the island.  

Come Visit Us In Bocas
As you can tell, we love Boca's and welcome any and all of our friends and followers to come visit this hidden gem, we call "home" when we are not traveling the world as a family.  Be sure you say hi from the Unstoppable Family at each of the spots we have recommended above!
Watch our most recent video shot in Bocas Del Toro Below.
Be UNSTOPPABLE!