What If You Find Out You Have An Expiration Date? [Reflections From Brian]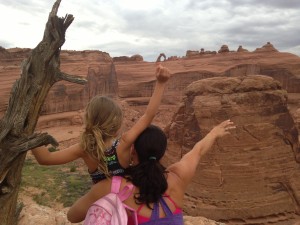 After I wrote the following message
below yesterday morning, we hiked
up to Delicate Arch and shot this video…
This post is me journaling this
Sunday morning.
I hope you enjoy it.
Brian Swan
Reflections  From Brian Swan:
So how can 1 Decision….Change your World?
Well, it started off with my Father
about 28 Years ago when he was
Diagnosed with AIDS
What if you knew you only had…
3, 6, 12, 24, 48 months left to LIVE?
What choices would you be making Today?
Would you still be doing
what you're doing today?
I have been just reflecting for the
past 15 minutes or so on what to
write in this description.
Why is so tough to come up with
words right now?
I guess that I have so many emotions
going through my body right now….
Hanalei is just waking up and
stretching right next to me…
one of the beautiful joys of life!
It's moments like last night &
right now where I reflect back
on why we do what we do as a Family.
Let me take you back to where the
"Travel Bug"
got instilled in me.
I was 11 years old when I noticed that
my Dad was getting sick and
not the normal kind of sickness.
Something just switched in my Dad
It wasn't anything he said to me….
nor my brother or sister.
I witnessed a switch being pulled
inside him and his whole life just
changed instantly.
The best way I can describe it…..
My Father had an "Expiration Date" and he knew it.
He wasn't sure if he had 3, 6, 12
or 24 months to live.
So what did he do….he started to
Travel the World and he took his
children traveling with him.
The 1st time I got onto a plane
was when I was 12 years old….
and we were on a flight to the
UK & the Netherlands.
With my own eyes I got to see
Big Ben Tower & Parliament Square.
We walked across the upper walkways
of Tower Bridge.
We explored Stonehenge and
toured the city of Bath.
We were able to tour the
Queen's residence Windsor Castle
I was getting the best history lesson
ever…..by Experience!
When I was 13, we traveled to Greece
and walked the great stairs up to the
Parthenon and toured the grounds
of where the Olympics all began.
When I was 16, we hiked to the center
of the Great Pyramid of Giza and visited
the Valley of the Kings and experienced
the Tomb of King Tutankhamun.
I will continue this story in the
next couple days, we are
about to head out and hike to
Delicate Arch and then hike around the CanyonLands…
before drive West towards Lake Tahoe.
But I leave you with this until later…
Don't wait until you find out you have an
expiration date to live life.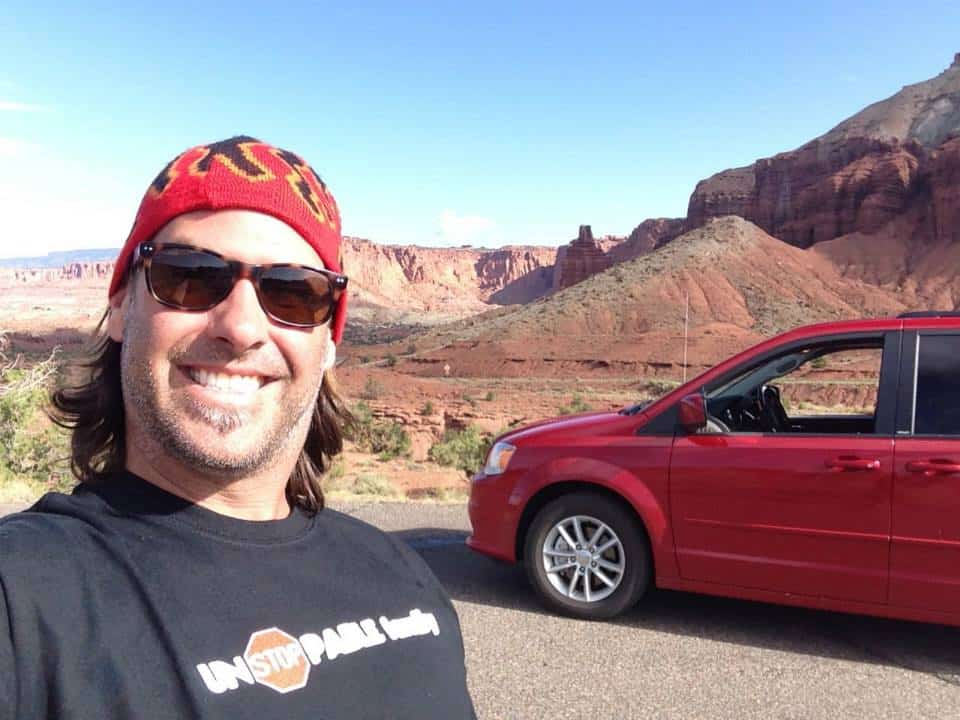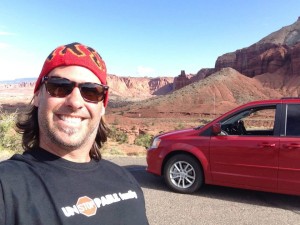 Live is too short…What are you waiting for?
Brian Swan~ Unstoppable Daddy
BEUNSTOPPABLE