Ways to Subscribe to Unstoppable Family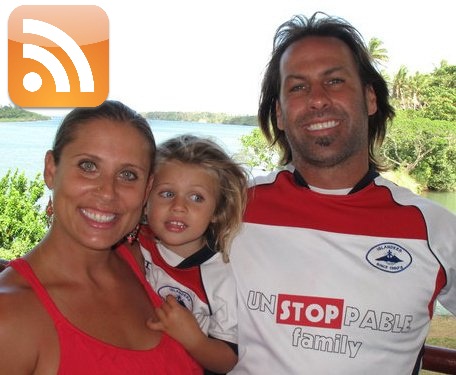 We've made some updates to our blog to make it easier for you to keep up with our adventures. We've made our RSS feed more reader friendly and we've burnt it through Feedburner. So if you want to add us to your feedreader just click on the orange RSS icon.
For those of you who haven't already subscribed to our newsletter, we began our newsletter in January and you can subscribe to it by filling out the form to the right hand side of our blog. At the moment we send out one a month straight to your email inbox with updates of what we've been up to and some useful online business and lifestyle tips.
You can also follow us on Facebook and Twitter for some daily inspiration!