Watersports on the Italian Lakes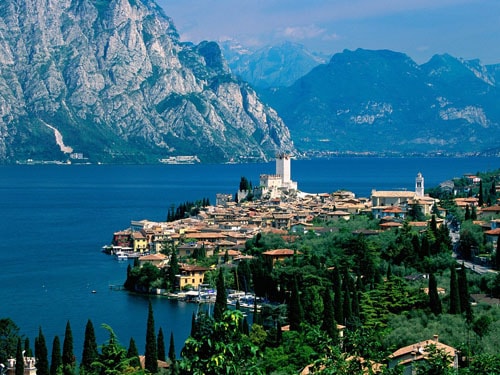 If you have a penchant for water-sports and base your summer holidays around just that, you don't have to head for the beach club resorts to satisfy your love for the outdoors. With a plethora of water-sports available on the lakes of Europe, you are bound to enjoy Italian lakes holidays and all the fun that can be had on them.
With both Lake Garda and Lake Como offering some fantastic water-sports holidays, you can take
your pick of which one to head for. Lake Garda is almost the crème de la crème for water-sports
enthusiasts in the area, while Lake Como is a lot more relaxed. Similarly, the neighboring Lake
Maggiore is also equipped for water based thrills.
Windsurfing/Kite-surfing
The northern tip of Lake Como provides the best conditions for many of the water-sports that require
ideal winds. Domaso and Dervio provide tuition and equipment for windsurfing and kite-surfing,
while the wind conditions and the vast expanse of lake means that you can utilize the space to your
advantage.
Torbole in the north of Lake Garda is ideal for windsurfing, which is rife on the lake.
Wakeboarding
The Lake Como resort of Bellagio is excellent for thrill-seekers, offering wake-boarding to all those who
fancy an adrenaline rush.
Diving
As one of the deepest lakes in Europe, Lake Como would be ideal for those who want to explore it.
There are plenty of diving courses available at a myriad of the waterfront resorts.
Diving is also available on Lake Garda, as well as snorkeling for those who wish to stay closer to the
surface.
Jetskiing/Waterskiing
These are available in certain areas of Lake Garda where windsurfers don't overtake the expanse of
water. Head for the calm waters of the south of the lake if jet-skiing is your thing.
Start planning your water-sports holiday on the lakes, today.