Unstoppable Family Review of Rincon, Puerto Rico
This video is an interview we shot 4 years ago while in Rincon, Puerto Rico.  We share our journey from quitting our corporate jobs to working online and traveling the world for the last 6 years, the trials the tribulations and the journey.  I also put together the top things to do while visiting Puerto Rico below.
Top Things To Do In Puerto Rico
Rincon is located on the North Western corner of Puerto Rico and has some of the best surfing beaches on the island. Ever since the 1968 World Surfing Championship was held there at Domes beach, surfers have been travelling to Rincon to surf some of the best waves in the world. Our villa, Casa Por Fin, on Dogman's beach, overlooked some incredible waves and we could literally roll out of bed and go surfing.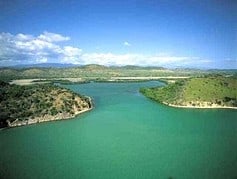 From the bioluminescent bay to the south to the Camuy Caves to the north, Rincon is ideally located to see so much of what Puerto Rico has to offer! Rincon has great surfing, but there are other nearby Puerto Rican surf spots as well.  Here are just some of the attraction near Rincon.
The phosphorescent bay off of the coast of La Parguera, a small fishing village on the Southwest corner of Puerto Rico. The luminescent effect in the bay is the result of a permanent population of tiny micro-organisms called Dinoflagellates. These animals produce a chemical spark of light when disturbed in the water. They can produce striking effects of green and white sparkles that can only be seen at night….and no, don't worry – it's not radioactive!
Camuy River Cave Park
There are only two other places in the world where you will find a cave system as massive or dramatic as the Río Camuy Cave Park – and neither of them has a tropical underground river thundering through it! Visitors ride a trolley that descends into a sinkhole lined with dense tropical vegetation while a guide describes the sights. After a walk across ramps and bridges and through the dramatically illuminated, 170-foot high Cueva Clara, another tram shuttles you to a platform overlooking the 400 foot deep Tres Pueblos Sinkhole.
Another attraction is the Spiral Sinkhole and Cave. You can walk the 205 steps down into the sinkhole, but the cave itself is off limits to all but experienced spelunkers. The sinkhole is believed to have once been an enormous cavern, and is indeed an impressive sight. Cathedral cave is home to an enigmatic collection of petroglyphs etched into the walls by the ancient Taínos (native Indians).
When we were staying in Rincon, we put this little slideshow together to share the surroundings of this amazing home we stayed in for a week.  Casa Porfine at Dogmans Beach.
s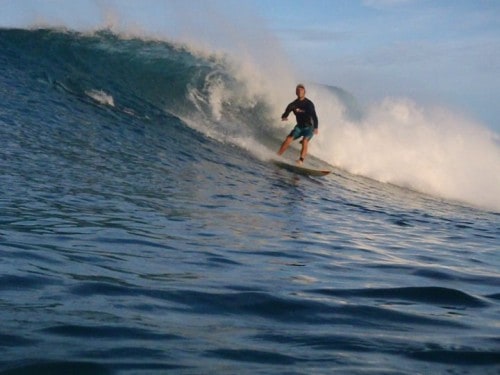 Rhonda Swan~ Unstoppable Momma