Unstoppable Road Trip From Orlando, To New York, To Australia
We have been on the road like we are known to do. It's been a power-packed trip full of opportunities and monumental events. For one thing, I saw my book Skills Are Cheap, Passion is Priceless in the store.
I'm so passionate about the message in this book, that I'm giving it away!
https://www.facebook.com/unstoppablefamily/videos/10155579933303693/
Want to grab your copy? Sign up below.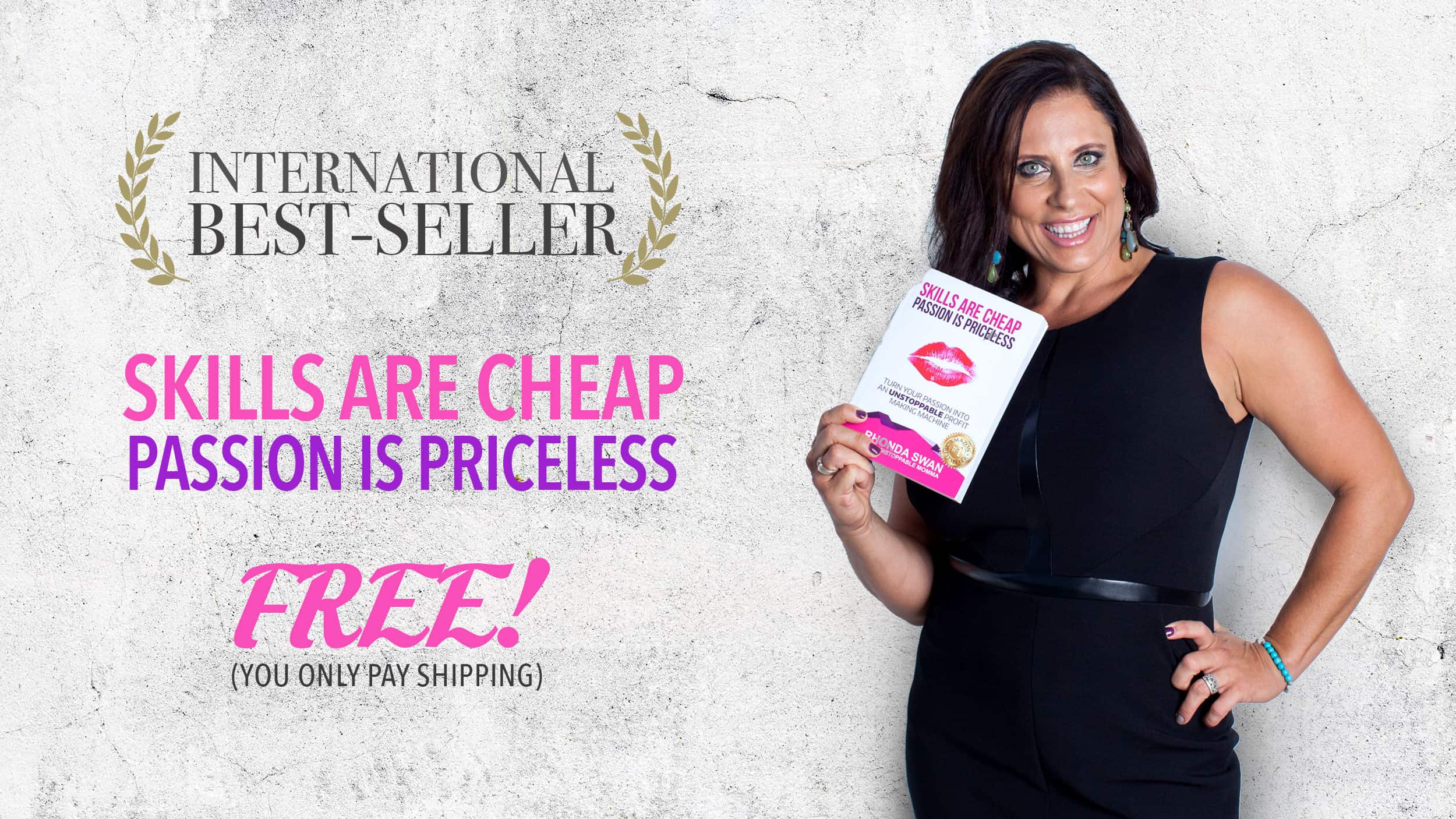 We Started At The Funnel Hacker Live 2018 Event
We couldn't possibly miss the Funnel Hacker Live event this year? Why you ask. Because we joined the 2 Comma Club! We worked our asses off this year bringing the best value to our clients and it paid off. We walked across the stage as the Unstoppable Family to be greeted by Russel Brunson.
https://www.facebook.com/leticia.campbell1/videos/10214497648588056/
This was a dream come true for us. Sure, it represents us reaching many of our business goals, but ultimately, this award represents us helping so many build their brands. We couldn't get to this point without those that have joined the Freedom-preneur movement.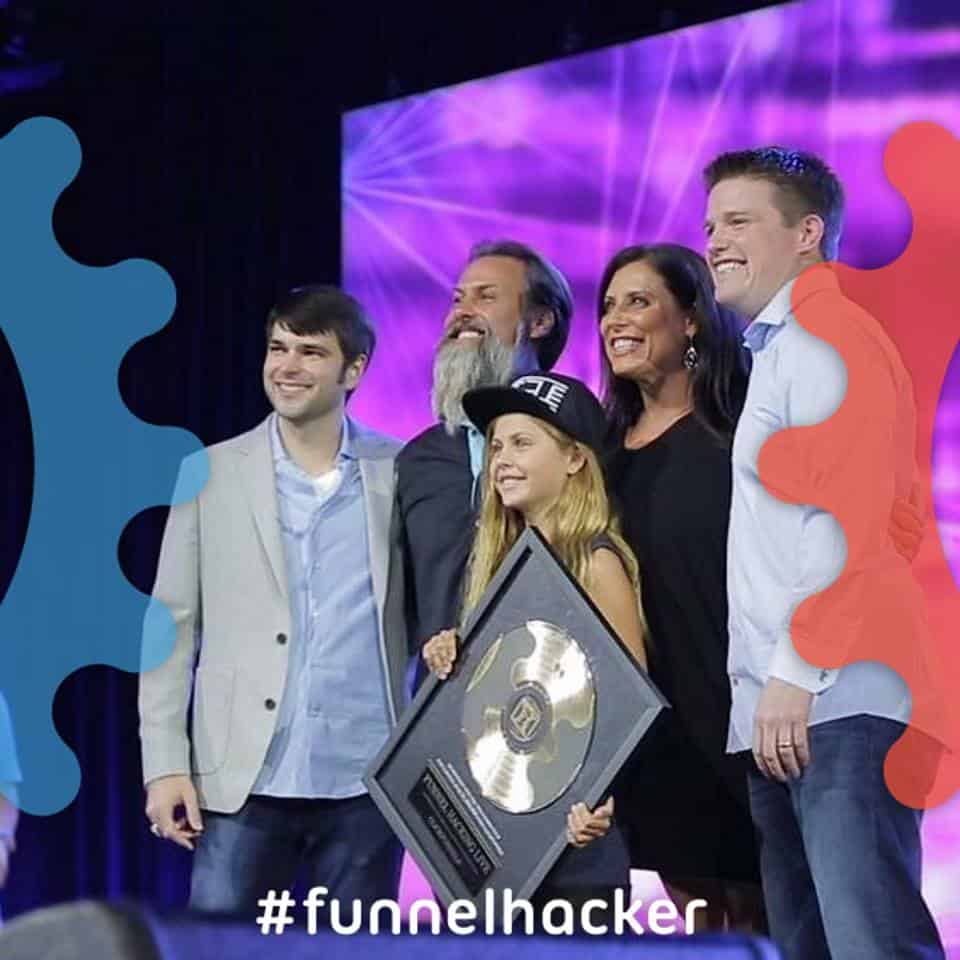 When you have an online business, then you give yourself flexibility and freedom to be able to live life to the fullest while providing for your family at the same time. It was not even a question that we could make this trip as a family. We even brought Dennis, a filmmaker from Ukraine, along with us to capture everything on video.
Unstoppable Tribe Meets Up
We invited our tribe to meet us at the event and rented a 13 room mansion for our event. We had the chance to do some branding videos and masterminding. It's always amazing to get around other Freedom-preneurs.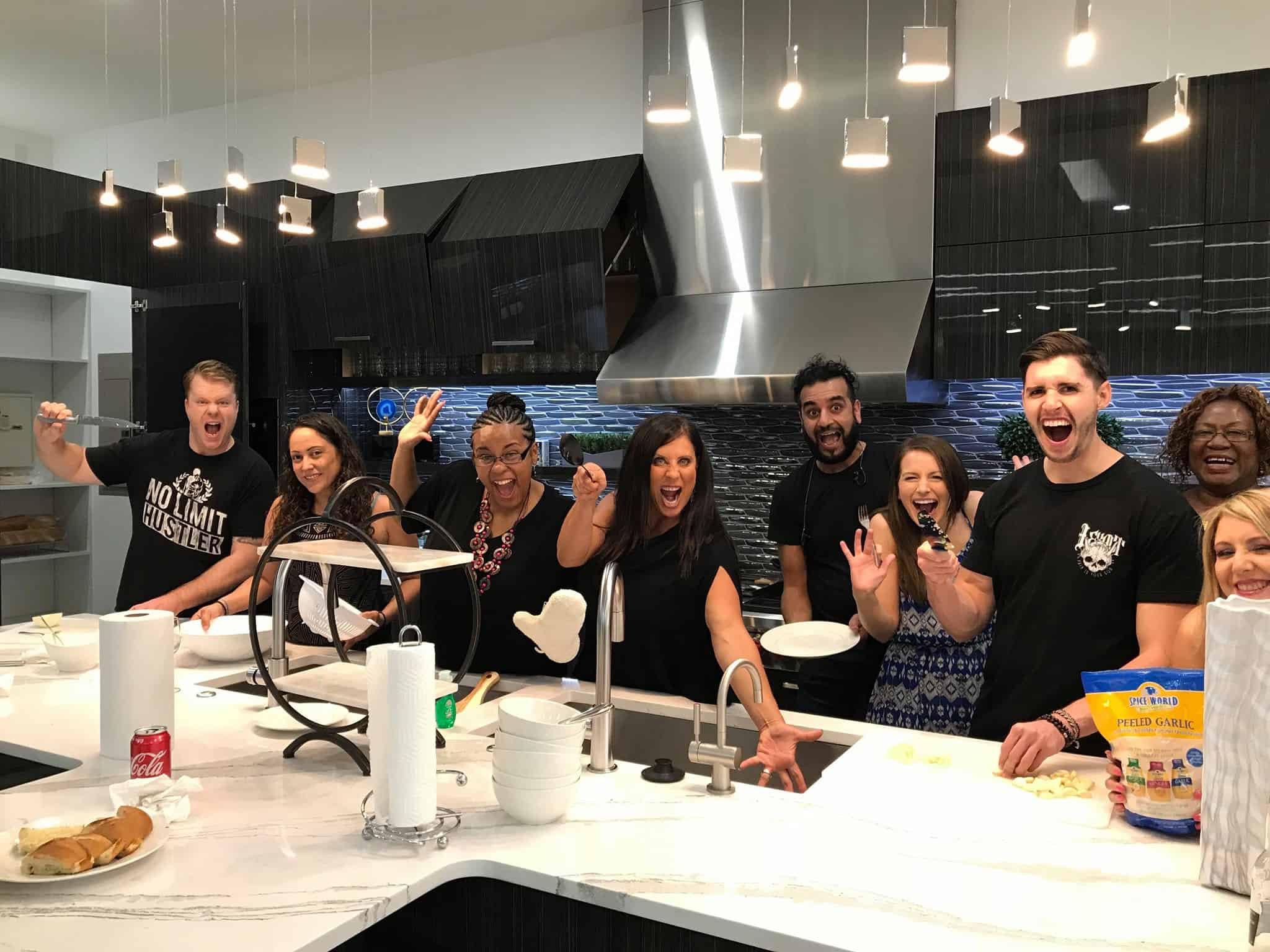 Not only did we have a fabulous time in the kitchen together, we hosted the rockinest pool party ever.
https://www.facebook.com/rhondarswan/videos/10155315880376297/
More than 30 people showed up to swim and rub elbows. We rented a 35 passenger bus and went to dinner afterwards.
Off to Universal Studios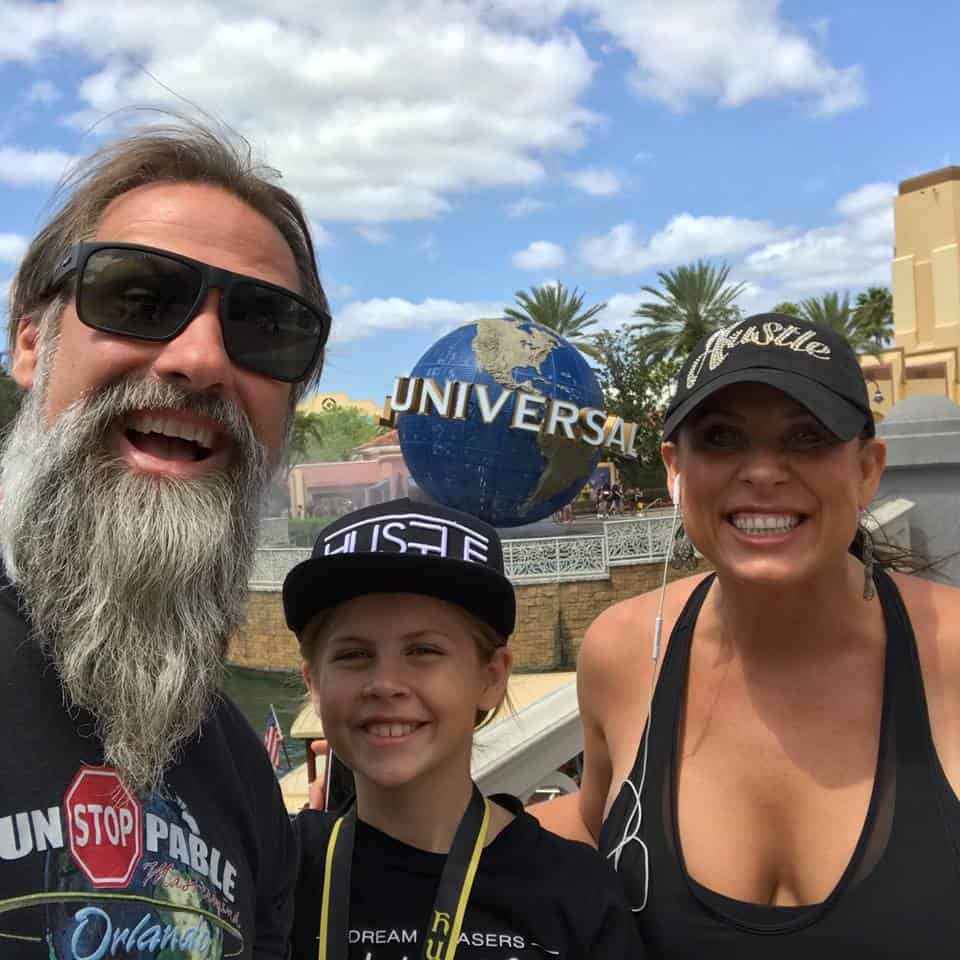 After we wrapped up the event, it was time do hang out as a family. We were so happy to have Hanalei on this trip with us.
At the young age of 10 years old, she is trying new things and even embracing her own business opportunities. At Universal Studios, Hanalei faced her fear of roller coasters and went for it! Talk about an unstoppable young lady.
When we were in Florida Hanalei paid her own way into Universal Studios. I asked her how she felt about that and she said that it was amazing to be able to pay for something that cost $350. She said that she realized that her parents would take care of her needs, but that she felt empowered to be able to make money. Hanalei commented that she felt like she could "live forever" with the abilities that she was learning.
Family Time With The Parents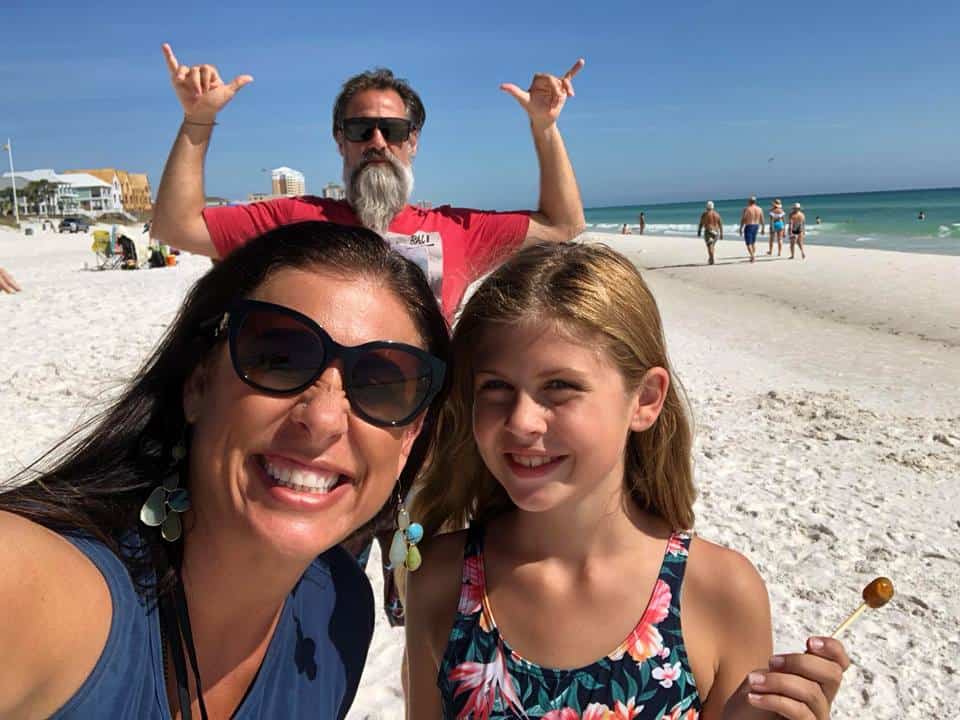 While on this road trip, we went to Florida to see Brian's parents because his mom was having some health issues. We loved the flexibility to incorporate some family time into our busy work schedule. How awesome to be able to work and play unstoppable!
Off to New York
Hanalei has wanted to go to New York City her whole life. Our trip was cut a little short, but we made it in there for the day. Here's a look at Time Square.
https://www.facebook.com/unstoppablefamily/videos/10155590401763693/
Our trip consisted of stops in Pennsylvania, NYC, and more. We took in the sites of Central Park and Time Square along with attending a fashion show where Hanalei met with industry greats about her clothing line. Fun, work, play, and all while on this outstanding road trip.
While we traveled, we had the chance to meet with so many potential clients and learn about lots of different brands. Hanalei and I were able to handle some speaking engagements along the way and worked to showcase our businesses even more.
We Attended The Man Enough Movement
Hanalei's  11th birthday is coming up and so we will take some time out and be in Australia on an island that we all love so much. The beauty of our road trip and other travels is that it can all be done alongside a dynamic work schedule.
While we were there, we attended the Man Enough Gala. It was a celebration of men and women to know that they are man enough and good enough and are worthy. Happiness Co and founder Julian Pace have created a movement of happiness and shedding joy around the world to allow others to love and appreciate themselves.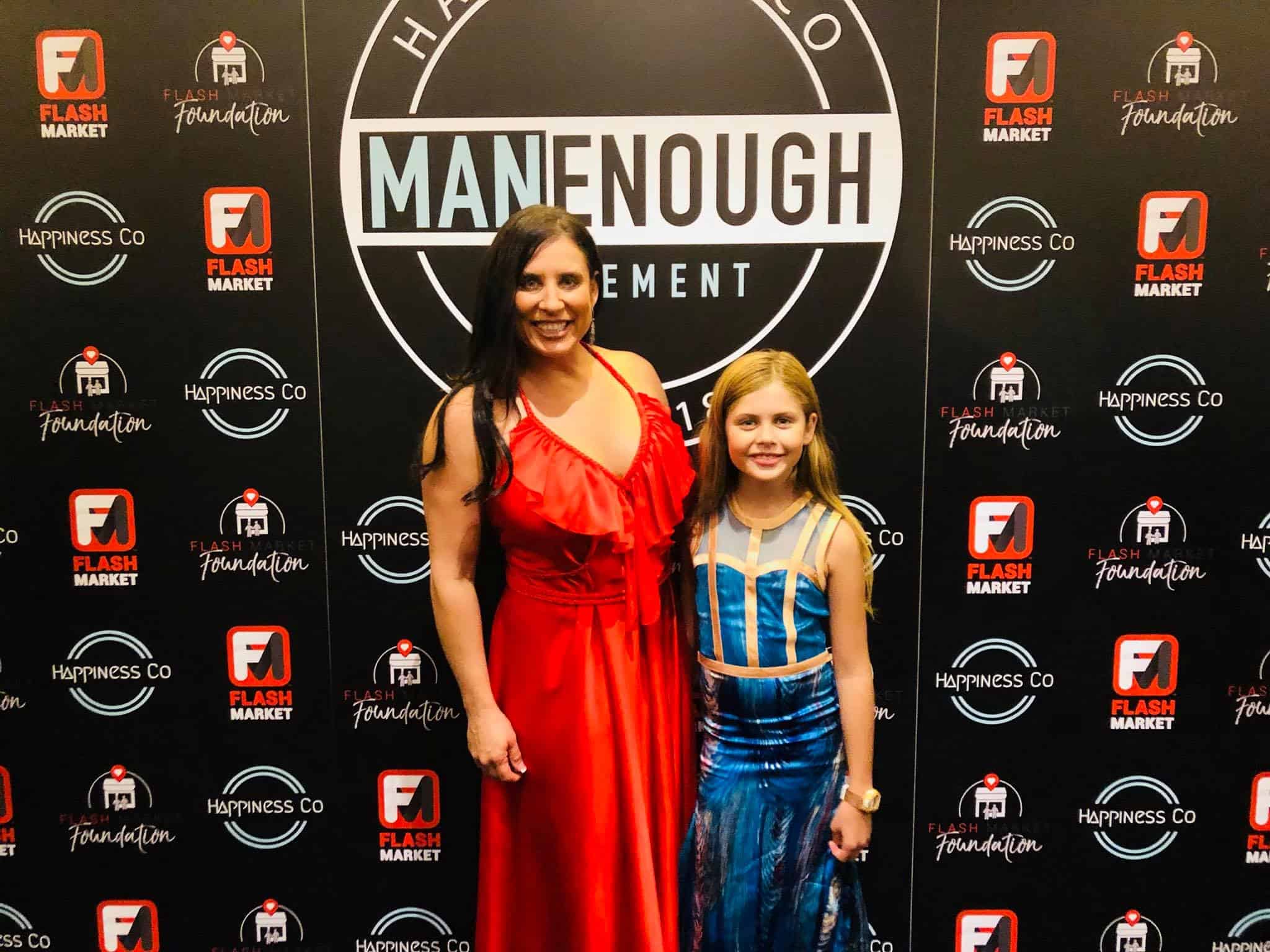 Julian's father committed suicide on his 18th birthday so it would be fitting that the opening gala is on this special monumental night. He went from anger to making a change in the world.
Hanalei worked hard on her gala dress and had it put together specifically for this event. She looked so beautiful and represented everything the happiness movement is all about.
London is In Our Future
Our travels will pick back up in May when we head to London for the Frontline Marketer Live Event. It is put on by my dear friend, Jon Pemberthy. Both Hanalei and I have the chance to speak at this event while we are there.
Want to join us there? I'm hosting a branding makeover VIP day. I'd love to help you develop your brand and give you the help you need.