Unstoppable Mastermind Orlando Product Release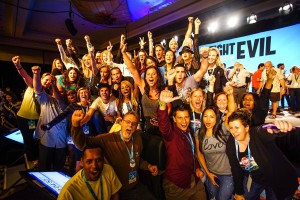 For the first time ever "Outsiders" will have the opportunity to join us at our Unstoppable Mastermind that we host every quarter for our Unstoppable Tribe through the recordings of our Orlando Mastermind.  
 Any person that purchases the "Unstoppable Mastermind, Orlando"  will have an exclusive invitation to be included in the next LIVE Mastermind in April 2015.   ( get on the list )
People come from all over the world to be under the same roof as 6 & 7 Figure Earners in the Online space to learn, build a 6 figure business, connect and create lasting friendships of a lifetime.
You will have access to multiple 6 & 7 figure earners that have taken their experience and brought it together to teach our tribe how to have massive results.  
Leaders like The Unstoppable Family, Jubril Agoro, Jon Penberthy, Justin Verrengia, D Verrengia, Paulo Barosso and many of our Unstoppable tribe leaders that have created massive results using our methods for building a brand, marketing on Facebook and You Tube.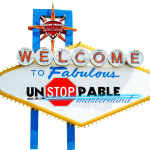 We have hosted events, in Orlando, New Orleans, Miami, and our next upcoming event will be in Las Vegas on January 21-23rd.
"They take all the guess work out" said Nicole Barham( Mastermind Repeater, Tribe Leader and a top earner in her primary business because of the mastermind knowledge she had taken with her)
Meet The Tribe Leaders
Brian & Rhonda Swan from The Unstoppable Family:  Also known as the Unstoppable Momma and Unstoppable Surfer Respectively, have been working online for 11 years and have coined the phrase Freedom-Preneur once they began traveling the world and working online.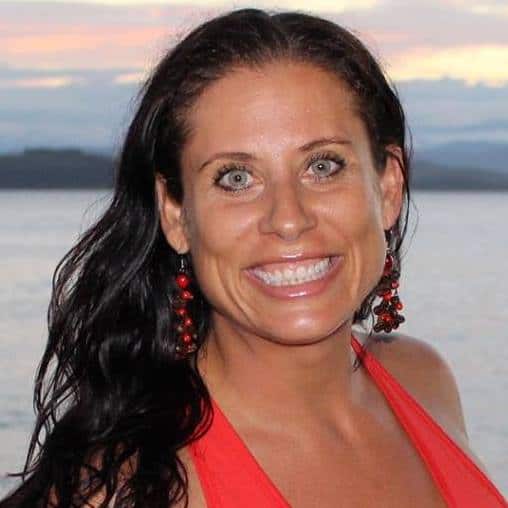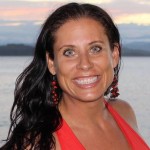 Rhonda Swan brings her energy and experience in Branding, Story Telling and sharing your visions with the world through candid video's and video series.  These masterminds were a vision Rhonda had years ago, to bring more and more people together to learn and create massive success.
"I wanted to get people out of that comfort zone of attending events and sitting back just to learn, so I decided to rent a house and get them completely "UNCOMFORTABLE".  Having adults fly from all over the world sharing rooms, cooking together and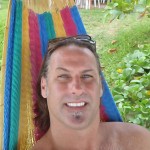 Brian Swan laid back personality may fool you in the beginning, but he will win you over when it comes to truly understanding "How to Create Your Perfect Day" and taking your mind to a level that it has never experience or stretched too.  Brian's passion is surfing hence his brand "Unstoppable Surfer", one day he wrote down his Perfect Day and he is now living it. 
Justin Verenggia otherwise known as the "Hippie Jedi" is a master as mindset, Law of Attraction and Blogging.  He will take you to the next level just by being in his presence.
D Verrengia is a dynamic soul and powerhouse woman.  She is the host of Bliss Talk TV and the author of  "Make This Your Best Year Yet" when D comes on stage she will draw you in with her wise demeanor and her radiant smile.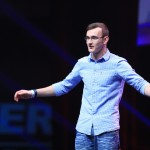 Jon Penberthy is a 23 year old "Wiz kid" that has figured out how to master You Tube using his "Tube Powerhouse" methods for free traffic.    He's had exceptional results with his online business and in Empower alone has generated close to a half a million dollars!
He's passionate about teaching people the skills they need to have similar results and in his training he'll be covering some of the most ninja tricks that he uses right now in his business to explode his traffic and sales. "
Jubril Agoro has become the "Worlds" most sought after marketer using Facebook PPC marketing, You Tube and Twitter.   He markets for many of the top marketers in the world ( all behind the scenes) runs his own movie production company and is a world traveler, he has been featured by Ebony Magazine and is known all over the world as "Mr. Think Outside The Box".
"When Jubril Speaks, People Listen"  ~ Joanie Dhillon
The Unstoppable Tribe leaders are a huge part of the Unstoppable Mastermind and the success thats come out of them.  All the top income earners from our tribe get a spot during the mastermind to share their results and teach the new members how they applied the teachings they got from the last Mastermind to become a Tribe Leader.
They are the facilitators of our "Micro Tribes" during each event, making sure that each participant gets exactly what they came there for.  Most masterminds our tribe leaders are up until the wee hours of the night with members of their Micro Tribe.  This is truly why the Unstoppable Mastermind is what it has become today.
If you would like to be on the list for the release of the "Unstoppable Mastermind" Orlando Recordings please fill your name below and you will be the first to know when we release the product.   
Below are some of the fun we have during out masterminds.  During the Mastermind and After for our Tribe day out.