Unstoppable Mastermind – Las Vegas 2015
We're Day #2 into our sold out Unstoppable Mastermind
here in Las Vegas with 74 of our closest Tribe members.
Warning:  Only watch the Video below if
you're not offended by words such as…
PIMP, Biotches, Ho's….and anything associated to Vegas.
As you can see from our P.I.M.P Video….
it's our Funny way to introduce our "Challenge"
to our Tribe.
If you've read this far, you probably haven't
un-subscribed yet?
Sweet, so let's get down to the reason
why these 74 Tribe members have flown from….
Australia
New Zealand
U.K.
Sweden
Panama
Costa Rica
Canada
 USA
….and a few countries I can't remember right now.
WE get RESULTS and so do our TRIBE members.
Cheers from Las Vegas…..see you at the next Mastermind!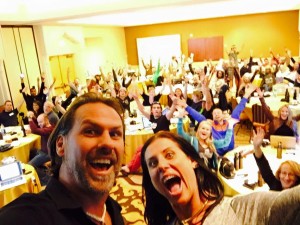 Brian & Rhonda Swan
that WE & our Tribe members use….