Unstoppable Girls USA Tour
I believe we all have so much more power inside of us than we know or want to believe and in order for our kids to do great things, we need to be the example. We all need to wake up to the reality that our kids have a voice and that we need to listen to what they have to say.
Over 36 days, I had the honor to experience my 11-year-old daughter speak at 4 different events across the USA, sharing her voice. She challenged them to face their fears, question their beliefs and takes a stand for their values. Here's a look at our amazing tour.
Speaking at AWOL Elite Summit Vegas
Words don't express the gratitude we have for our five days in Las Vegas for Keala Kanae, Rachel Campbell, Todd Campbell, and the AWOL community. I have to tell you I certainly didn't expect the open arms and support that we received while being there.
Myself and Hanalei were invited to speak to their community and share our best stuff. I spoke on branding and my 21-day plan. Hanalei shocked the crowd with her passion and knowledge for fashion and entrepreneurialism.

Hustle & Grind Con in Orlando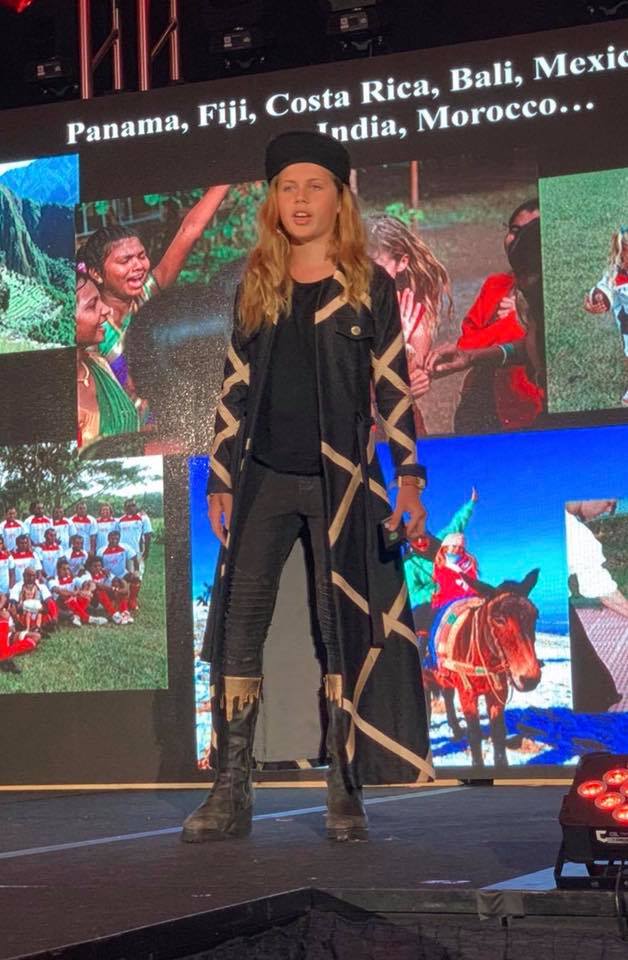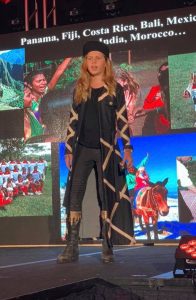 Hanalei spoke with Eric Thomas at the Hustle & Grind Con. She inspired us all. Her father and I didn't ask her what she wanted to be when she grows up. We asked her, "What do you want to be now?"
She's 11 years old but she's grown up with a mission, a vision and a passion to change the way people think about the possibility and to start living their dreams NOW! She inspired thousands of people to look in the mirror and asked them these questions:
Do you love what you see and what you're doing right now in your life?

Is who you are being for yourselves, your family and to the world something you can be proud of?
It was humbling. Each day I look at myself and ask, "Are you being the best person you can be today for yourself, family and the world"? And then…I get to it. Take one step today…and look at yourself in the mirror and get real with yourself…the world is waiting for you to shine your light.
Hanalei Sold Pieces From Her New Collection
Not only that, she had the chance to set up her clothing line at the event and sell a few pieces. I'm just in awe that she's so dedicated to her brand.
Hanalei absolutely crushed it and was able to bring some of her new collection pieces to the event and have a pop-up store, she made almost $3000 in sales after just a 45-minute talk. We brought some of her limited edition collections back to the USA. You can take a look at what she's got on her new store.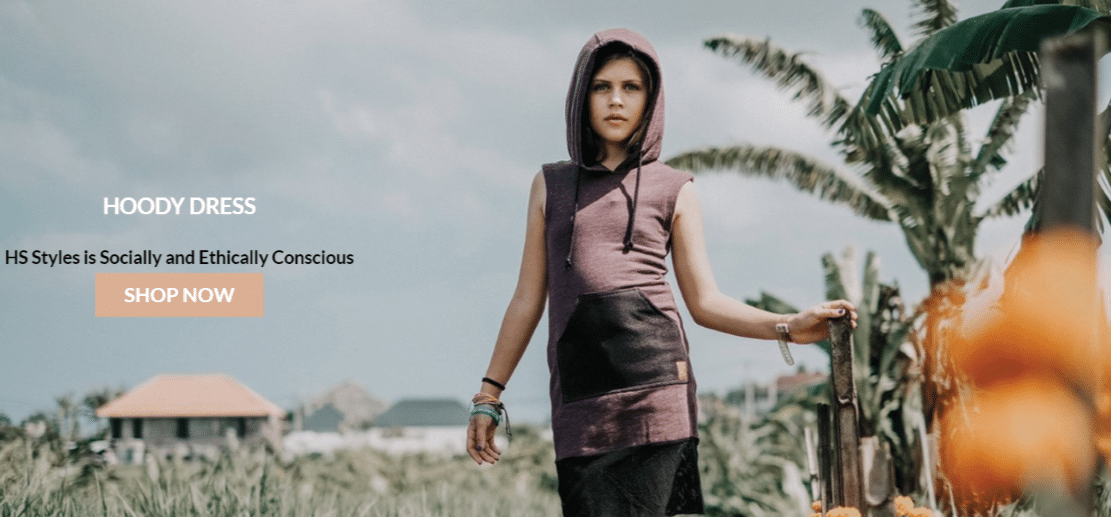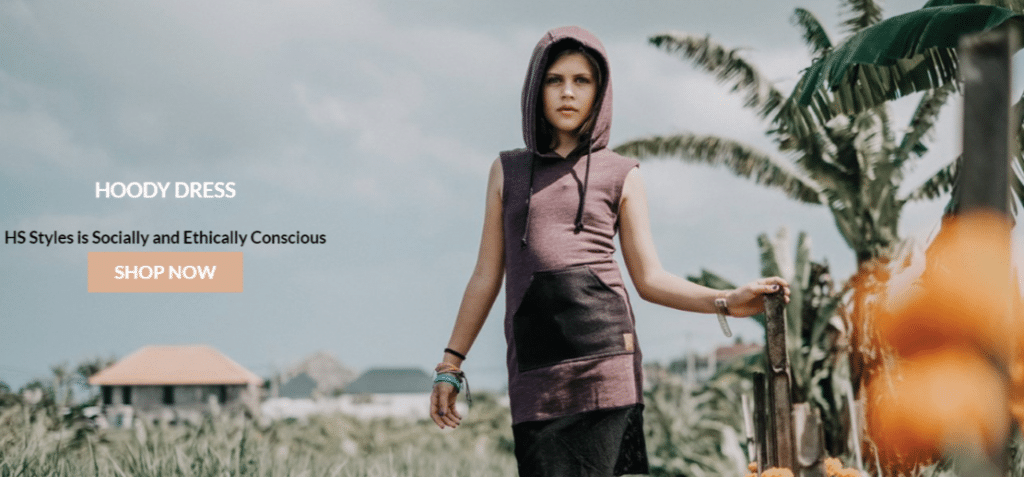 Arriving the Day My Niece Was Born
We flew back to Michigan just in time to meet my niece (Hanalei's cousin) Livia Rose. She's a beautiful 5lb 11oz. Momma Stacy Brooks and my baby bro Joseph Brooks are doing well. Big sister, Lucy, has approved for her to come home.
Inducted to the Athletic Hall Of Fame
Hanalei and I stayed in the Northwood University Alumni hotel (NADA) with my Mom. I was so excited to be inducted into the athletic hall of fame. Apparently, I'm still holding strong with the highest stolen base record and batting average of all time in university history and nationally.
What I learned playing softball has become everything I do in my life.
Choose one thing to be great at, and the rest will follow. I wanted to be the leading base stealer, but I had to get on base to do it. So then, of course I had to have the highest batting average. And I did. It's a Ripple Effect. Pick your ripple.
Hanalei Delivering Custom Design in NYC
A year and a half ago she reached out to Kyle Farmery and stayed connected. She created a custom design for him and hand delivered it to him in New York City! I was more nervous than she was.
This little lady gives me purpose and drives every day to be better than yesterday, and to treat others with kindness and compassion. I will be forever grateful for the choice I made to leave my corporate position 13 years ago to learn how to leverage the internet as my means of income.
Life is full of blessings. Our family is rich in love, experiences, and happiness because of our choices and decision to be the primary influence in her life. Thank you, Hanalei for choosing me to be your Momma. I love you.
Let's Commit to Raising Unstoppable Kids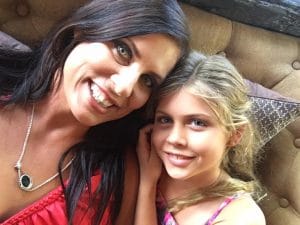 We [Parents] are the ultimate role models for our children. Every word, movement, have action has an effect. No other person or outside force has a greater influence on a child than their parents. Teach your children that their voice matters and that they can change the world with their voice.