Unstoppable Family Meet Jimmy Buffett!
httpv://www.youtube.com/watch?v=7B-eC34hSow
Jimmy Buffett was staying in the same hotel as us in Bocas del Toro, the Palma Royale, so we had the opportunity to meet and chat with him! Now as much as we love Jimmy, we are a little bit excited we can move back into the Penthouse now he's left the building…
We took a quick video of him signing a Palma Royale T-shirt at Under the Palm bar & restaurant on Saturday, Feb 26th, 2011, where he stayed in the beautiful penthouse that we've been living in the last month.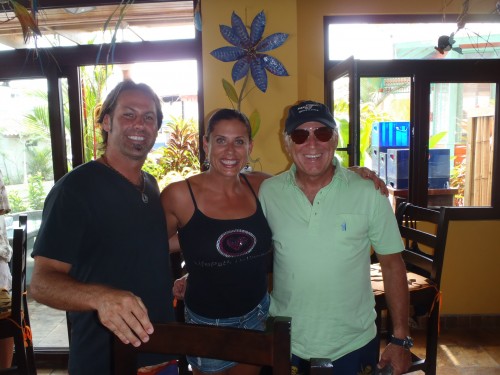 Here's us with the legend that is Jimmy Buffett!