Unstoppable Family Book Club of the Month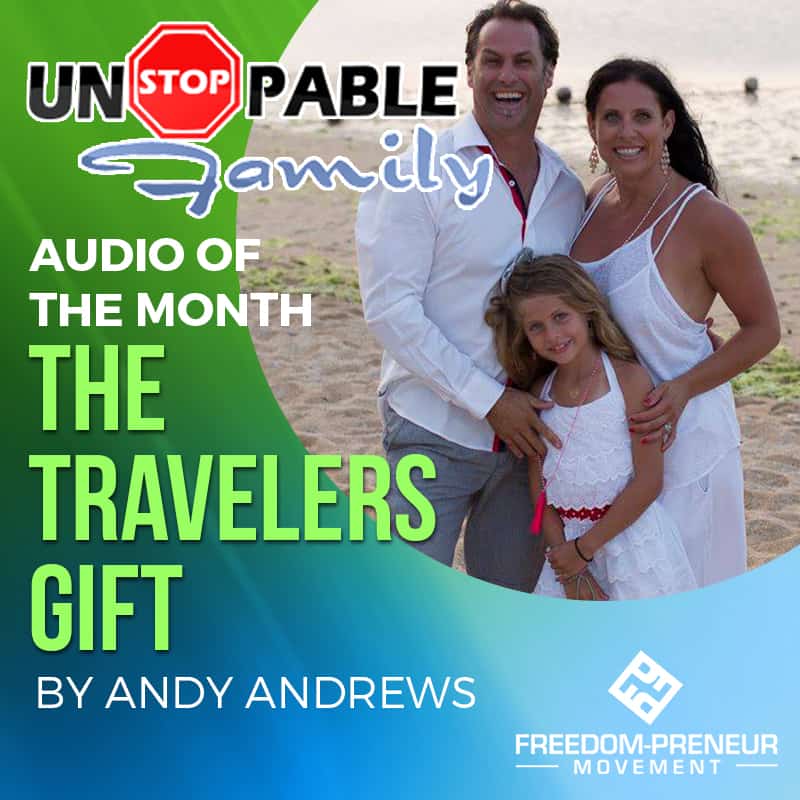 I'm so glad to share with you the books that we are reading this month. Last month, we posted the books that each of us plan to read individually and together.
It is so important to take the time to read inspiring words from others. Brian and I are reading our books on our own time or listening to the audio version.
We are taking turns going over the book that Hanalei is reading with her. Most of the time, we will listen to the audio version with her on the way to school. Normally, we will stop at the rice fields that are not far from the school to take time to talk with her.
If you want to join our book club of the month for January, then check out this list.
Unstoppable Surfer- Anything You Want By Derek Sivers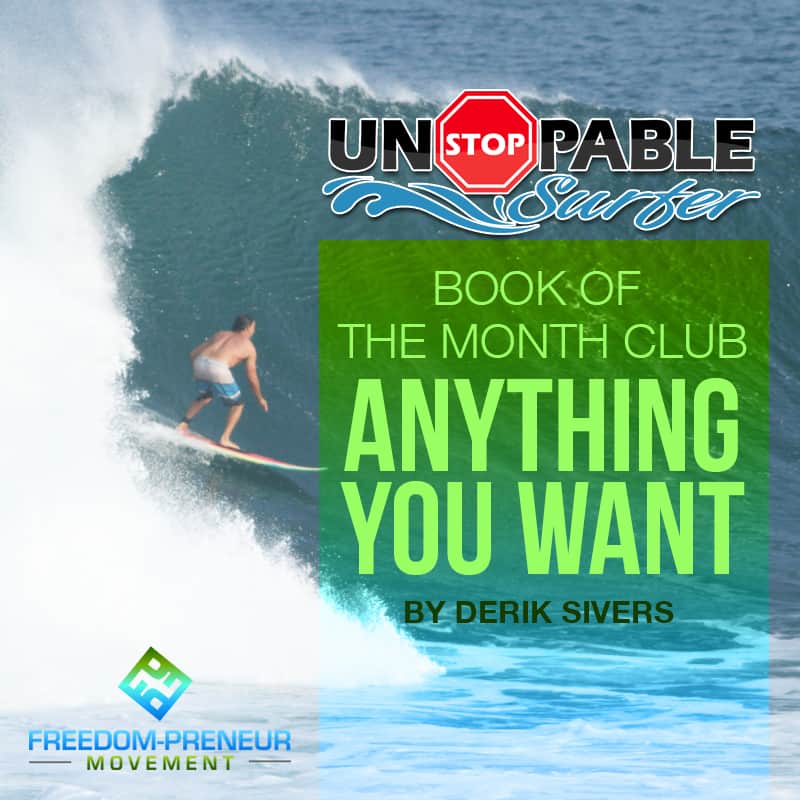 Brian is reading this book by Derek Sivers. In, Anything You Want, Sivers tells all you everything he learned from starting, growing, and selling CD Baby. He promises to share his biggest mistakes and what it took for him to reach success in the business.
Tim Ferriss reviewed the book and says that Sivers has the amazing ability of making complex ideas simple. He gives you a plan that is clear and actionable.
The book is designed to be immediately usable for whatever project you are working on or business you are in.
Unstoppable Kids- The Traveler's Gift by Andy Andrews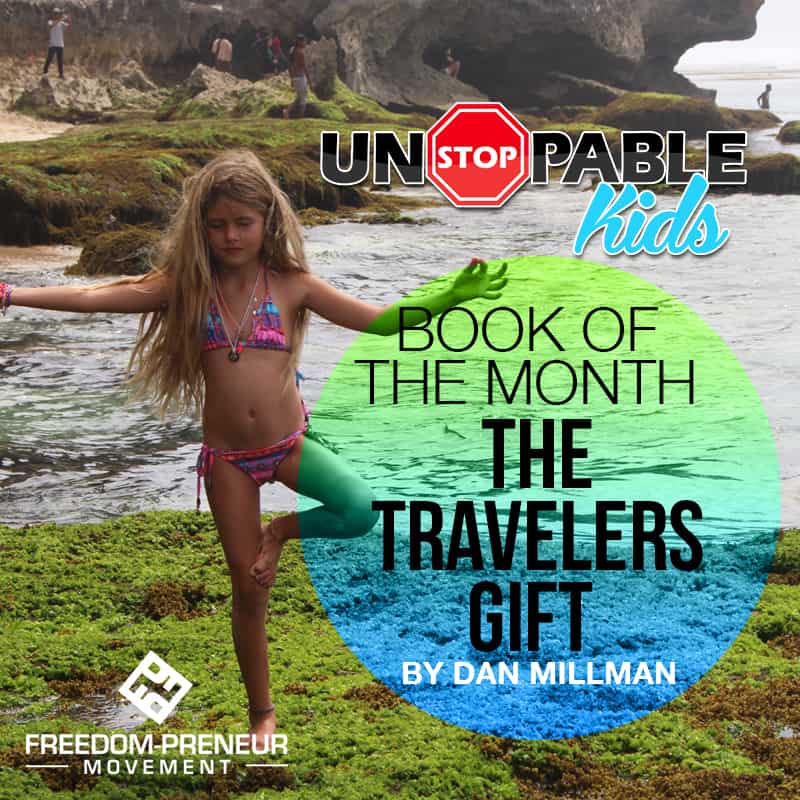 As a family, we are going through the Traveler's Gift. Andrews effectively combines self-help with fiction. He gives the reader positive ways of thinking and real helps to overcome life's obstacles.
In this story, David Ponder comes to a crossroads in his life. He loses his money and his job. With a wife and child in tow, he is highly distraught in his situation, so much so that he contemplates suicide.
During a car crash, (whether it is real or imaginary, you decide) he is transported to seven historical notables. Each person that he interacts with gives him a "traveler" gift. Like Anne Frank's gift shows him that happiness is a choice.
Unstoppable Momma- What I Know For Sure by Oprah Winfrey
Rhonda is reading, What I Know For Sure, by Oprah Winfrey. This book is like a greatest collection of her thoughts, lessons learned, and experiences. Many of these stories, she shared in O, The Oprah Magazine's column: What I Know For Sure.
Winfrey is an inspirational woman that has many pieces of advice that can encourage you.
In the book, these thoughtful gems she shares have been updated, revised, and organized by different themes such as:
Joy

Resilience

Connection

Possibility

Awe

Power

Clarity
Reading through this book gives you a glimpse into Oprah's mind herself. If you loved to listen to her on her talkshow, this book will only further your love for her.
These are the books that we are reading individually and together. I hope you will join along with us and pick one of these to go through with us.
I'd love to know your thoughts about these books or what you are reading for inspiration. Leave me a message in the comments about what is inspiring you!