Top Producer Formula Review
"If you want to get rich, just find someone making lots of money and do what he's doing."
– Billionaire J. Paul Getty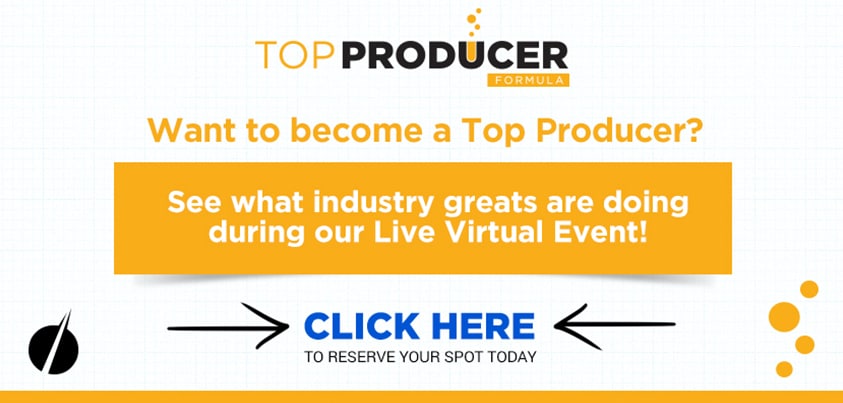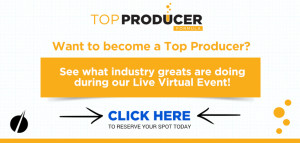 Top Producer Formula  is the newest product launching on August 23rd by the one and only David Wood, founder of Empower Network.  David is taking all the guess work out of online marketing and rolling it into the Top Producer Formula.  
This is  a complete package for anyone looking to create online presence, build a virtual business and make money online. 
David Wood has helped more people achieve more success in Relationship Marketing and Direct Selling in the last five years than anyone else I personally know of, and he is going to lay it all on the line in the Top Producer Formula.
David has helped tens of 1000's of entrepreneurs breakthrough to new levels of success and earn more money, while creating a lifestyle of time and freedom. His company, Empower Network, has generated over $130 million in sales for the people who are part of it.   In fact, he's mentored 13 verified millionaires toward their success and he's on a mission to create 10 times that many each year.
And now, David is inviting you to take part in a "first-of-its-kind groundbreaking event" …a LIVE WebCast. This ONE-TIME-ONLY, LIVE online event is completely focused on creating massive success for you in your business!
The curriculum of the system reveals unique selling strategies that support your improvement and responsiveness towards your business. The thoughtful-tactics in these marketing modules have generated over $160 million for affiliates, members, and customers in pay outs since October 2011.
Now, ALL of Empower Network's history, hustle and heart is rolled up into the Top Producer Formula.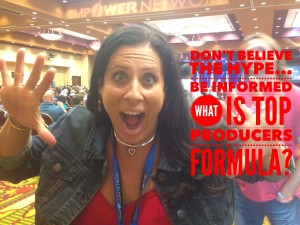 What kind of information can I expect to find in Top Producer Formula?
EN's TPF is broken down into 13 modules, of which below you can read a brief breakdown of what bullet points of each:
MODULE 1: SPONSORING & SELLING
First off, you should always have your focus on income-producing, money-making activities if you want to achieve financial success and all the lifestyle hype that comes with it. Those activities are: producing new sales and prospecting/recruiting.  Focusing on other activities will not help you create influence, sponsor the star-studded leaders, build massive organizations or help you reach the lifestyle freedom you desire.
It is not your responsibility to reinvent the wheel. Until you're making a minimum of $30,000 a month, your focus should be on selling and sponsoring. Sorry, nothing else.  One of the biggest reasons why people fail to ever get real results is due to a 'dirty myth' that's floating around in this profession which is that we're told it's easy when we get in.
MODULE 2: BELIEFS & ATTITUDES
Your inner-beliefs affect your business and when they're not serving you, you must change them.  To be a Top Producer you must identify which limiting beliefs and values are holding you back and replace them with positive limiting beliefs and values, which will enable you to move in a direction, that's going to help you create results.
Your beliefs, the information in your mind, your values, all the way to your actions need to be in complete and total alignment.  You have to be aligned in a single direction if you want to accomplish your outcomes, if you want to create a big result, if you want to create a big team, if you want to recruit a lot of people and if you want to sell a lot of products.
A great opportunity will excite people to join. Your belief in your team and their ability to succeed is what will excite people to stay.
MODULE 3: LEAD CAPTURE PAGES
Becoming a Lead Capture Page Demigod.
Dave's special guests will share closely guarded secrets that literally no one else knows, including the EXACT 5 top-performing lead pages and WHY they work to get you more leads than ANYTHING else… and a secret tool that industry-insiders use to create the highest-converting lead pages with under 9 mouse clicks!
Whatever you call'em, these are the most important online recruiting tools that you MUST know like the back of your hand:
Empower Network CMO, Mars, Rob Rammuny, Resident Marketing Prodigy, who's built out some of the highest performing Lead Capture pages in online marketing, are also sharing attributes of awareness when it comes to page setup, layout, structure and flow.   Together, Mars and Rob are going to show you how the pros and experts do it…
MODULE 4: MECHANICS & STRATEGY
You make money by selling something and to do that you must build a list, present to the list and close the list.
The important thing to understand about anything that works is that it's not the strategy that's making it work. The strategy is just a way to make the principle behind what you're doing work.
MODULE 5: RAPPORT & RESPONSIVENESS & RELATIONSHIPS
In this LIVE piece Dave gets to the bottom of why focusing in on problems and solutions is the fastest way to build the rapport that makes people respond to your messaging.    On top of that… You'll find out how to easily develop trust-based relationships that will set you up to sell WITHOUT selling.
The first step in recruiting and getting someone to look at a presentation is you must create rapport and value in order for people to look at something.   Rapport is responsiveness. If you want to recruit, you need someone who responds to you like you have social authority. If people respond to the way you behave and respond to your questions, they respond to your energy.  Most people build their business depending on the skills of people in their team. The problem is that their team doesn't have any skills.
MODULE 6: GENERATING HIGHLY TARGETED LEADS
Focus on online methods such as Facebook, Craigslist and Online Magazines to get leads to local events.   It's important to have a specific process from room set-up to how introductions are made to how testimonials are shared to how your presentation is shared so that you can be most effectively in delivering your offering and converting sales
MODULE 7: CLOSING AND SIGNING PEOPLE UP ON THE PHONE
Communication is the first skill to dominating and to building a successful business that has heart and longevity. If you don't know the right questions to ask, you will leave your prospect wondering what you are talking about and what you want them to do.  Forcing them to find someone that tells them what to do next, and how to buy.
Most peoples biggest fear is asking for the sale.  This module will tell you exactly what to say and when to say it.
MODULE 8: UPSELLING & GETTING PEOPLE ALL IN
As a leader to your team and organization it is your responsibility to lead by example. If you're not going to get in the top package you can in your business, how can you expect anyone to take you seriously?
The two ways to upsell people in your organization are to lead by example and to get in touch with their core desires, which are one to two steps beneath what they say they want.
The same conversations can average $1,000 rather than $25 when you focus on getting to someone's core desires.
If you don't have information about what they want, you have no leverage.
Focus on their core desires isn't just for sponsoring but also for leading your team. If you don't know what your team wants, you can't help them get it and you can't influence them.
MODULE 9: PRESENTATION FORMULA
There's a 12-step formula to creating presentations that goes across different mediums of presentations from the Internet, to conference calls to hotel meetings.
1.Get their attention
2.Develop a relationship
3.Earn the Right
4.Clarify their problem
5.Show them a solution
6.Set clear expectations
7.Provide social proof
8.Present the benefits
9.Provide an irresistible offer
10.Take away their risk
11.Give them a reason to take action
12.Provide a clear call to action
MODULE 10: LIVE INTERNET EVENT RECRUITING SALES STRATEGY
Language to invite people to a team hangout:
We're going to do a special team hangout where we're going to teach you some strategies to build your business faster, make more money and recruit more people with less work. Can I count on you to make it?
Your sales will go down if your focus is on helping everyone. It's important to focus on producing.
You will generate more sales and create more upsells when you realize you can't help everyone. You limit access to yourself and help people on your team in groups.
Teach people to give results-based testimonials which are concise, talk about before and after the problem, then the solution and what happened specifically as a result.
Magic closing formula:
"What did you like best about the presentation?"
"Yes, I thought so, too. It sounds like you're ready to get started."
"How do you want your name spelled on your checks?"
"Welcome aboard. We're having a team call tomorrow night. It's private. I'm going to send you an exclusive invite to our Facebook group.
MODULE 11: LIVE LOCAL EVENT RECRUITING SALES STRATEGY
Using online and offline marketing, Keala teaches how to leverage the Internet to pack a room full of prospects to leverage a presentation.  Goal is to stop being the hunter and start being the hunted. He teaches you how to leverage the Internet to automate your registration process for your live event. He shares tools to automate the process without having to pick up the phone.  Keala teaches specific details about creating an event funnel including registration page, thank you page and email communication. And, teaches how to do this without using the phone and shares all specific tools and links.
MODULE 12: CREATING LIVE GROUPS
Doing live groups will force you to get people to attend, your communication skills will start to improve, and you'll start getting really good at doing calls to action.  When you show up live in front of people each week, you'll start to develop a charismatic following.  When you're willing to connect with people, you'll increase a number of sales you do from very small lists
MODULE 13: PAINTING A VISION FOR THE FUTURE
With no vision, you have no road map.  People follow visionaries that can help them see what they want in their future, learning to share your vision with the world is how you create life long followers that keep buying what you have to offer.
5 Commandments
Lastly, you will learn the 5 Commandments that will take your business to the next level.  Core Commandments of Being a Top Producer, you can start attracting an unlimited number of leads TO  YOU faster than you ever have before.
These Commandments are the "missing link" that six and seven figure relationship marketers know that everyone else doesn't. This makes recruiting and selling as painless as filling out a blank check. And you can find out exactly what these 5 Core Commandments are by just getting signed up to attend David's WebCast, LIVE from Denver Colorado on Saturday, August 23rd.