the "Pain Funnel" via Natural Selling
Thank you much for all your amazing comments for those
that joined me Live for the "Pain Funnel" training.
I've had many of you ask for the replay…..
you ask and you shall receive 🙂
I will have this Up for the next Day…so be sure to watch it now
Replay of "Pain Funnel":  https://unstoppablefamily.clickfunnels.com/pain-funnel
Even with the Power Outage on Friday….the Show went on 🙂
****If you're wondering about how things went down, i've included Friday's email below*****
Let's rewind….I woke up around 5am this morning here in Bali….
I brewed up a pot of coffee 🙂
kissed my lovely wife, Rhonda, as she just
came down the stairs…
…and Bam, no Electricity!
No worries…living in 3rd world countries
around the world, we're pretty used to it.
Typically, it's usually for  just 10 to 20 minutes
with the lights out….no worries!
Well, after about 2+ hours the electricity finally zapped
back on…and I'm ready to roll with the training I rescheduled
for today…..the "Pain Funnel"
Here's the challenge….it's past 9 here
which means we should be Live and I was just
able to set up the GotoWebinar registration link.
So here's what I'm going to do…..let's go Live at 11pm EST (New York)
Replay of "Pain Funnel":  https://unstoppablefamily.clickfunnels.com/pain-funnel
****Disclaimer – pic below is for shock value only…let me know if it worked 🙂 ****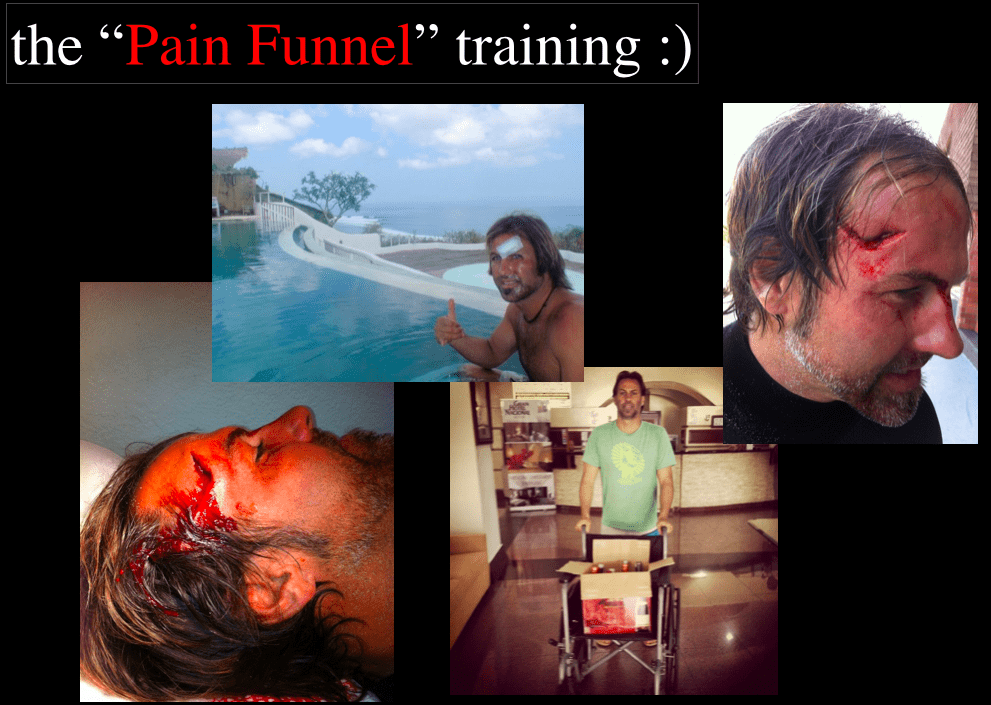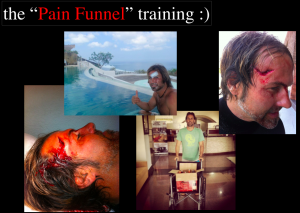 If you joined us yesterday for our Tribe Hangout,
then you realized we had a special guest join us,
hence why this "Pain Funnel" training is today.
jumped on a did an impromptu Hangout with the boys!
BTW….he's 1 of the most sought after Facebook PPC
marketers on the planet and we've generated
7+ figures together in a short time 🙂
and a few boys from our Tribe such as…
*  Nathan B. (24 year old Kiwi plumber – now 6 figure + online marketer)
*  Justin V. (7 Figure + online earner and podcast rockstar)
OK…..back to why I'm sending this out 🙂
Cheers from Bali….
Brian Swan
P.S.S.  We have 1 spot available for the Bali Mastermind starting in 6 days….
If you've been on the fence about attending, this will be your last chance
Sending a reply message back if you are serious on attending….we will schedule an interview.