The Blog Beast Is Coming
What is the Blog Beast?
(this article from PRnewswire explains it well)  http://www.prnewswire.com/news-releases/empower-network-to-release-blog-beast-223449171.html
Blog Beast, in which Empower Network invested $3 million and one year to develop, offers a multitude of features not yet seen among the current generation of blog software. Empower Network's new system allows users to maintain multiple blogs among multiple domains from one account and one login.
It is faster, easier to use and a better design than the original version, as well as other blogging platforms, say company officials.
One of the highlights of Blog Beast is its mobile app, which syncs the computer and smartphone blogging systems in new ways. In the past, other blog platforms have released mobile apps that were watered down and not as feature-rich. Blog Beast will truly bring the same experience users enjoy on the Web to their mobiles.
WordPress, Blogger, Tumblr and other popular blog platforms don't offer some of the key features and benefits users find with Blog Beast.
"We just made blogging grandma proof"
"When you start getting into the setup, maintenance and advance features, WordPress really is a difficult pain," said PresidentDavid Sharpe. "It was designed to be super user-friendly. Over time, it's become more and more complicated. Whether you agree or you don't, we've decided to make blogging easy so anyone could do it, even a grandma who's new to the Internet.
Blog Beast is everything WordPress was originally meant to be."
Blog Beast simplifies the audio/video blogging experience by allowing the user to record video or audio with the aid of a mobile app. With two simple clicks, anyone can post a podcast or video online from a smartphone or computer, making Blog Beast essentially "grandma-proof."
Sharing is also easier because Blog Beast allows users to re-blog posts from other Blog Beast sites, giving the original author credit, while posting the content within their own blogs. A new proprietary commenting feature allows readers to share blogs and their blog comments on social media platforms with links back to the original blog posts.
Users can also withhold premium content with a paywall, which restricts access to such content and offers a call to action for viewers to upgrade their accounts in order to view it.
"We wanted to create an atmosphere where no matter where you are and what your idea is, you can put it on your blog when inspiration strikes," Sharpe said. "That's one of the many ways we are changing the viral blogging industry.
"Imagine building and managing a business from your phone."
Other features available through Blog Beast are training on blogging, marketing and leadership, as well as a customer relationship management system that allows a user to access his or her back office, view sales and transactions as well as send email blasts to customer groups.
The Blog Beast price is $25 per month, the same as the current Empower Network blogging system. Empower Network will automatically migrate all existing customers to its new platform on Oct. 7. Empower Network also offers an affiliate compensation plan to its nearly 30,000 active affiliates, and that number is expected to rise dramatically with this new system release.
A soft launch of Blog Beast is now available and for a limited time.
Anyone interested in using Blog Beast before the public launch must purchase it before the Oct. 7 launch date.
After that, Empower Network will disable orders until the mid-October public launch.
Blog Beast orders will go live again on Oct. 14.
Get on the list now..to be the first to know
Encyclopedia salesmen hate Wikipedia.
And newspapers hate Craigslist.
And music stores hate iTunes.
And used bookstores hate Amazon.
And travel agents hate Travelocity.
And shoe stores hate Zappos.
And language teachers hate Rosetta Stone.
And colleges hate Great Courses.
And monks hated Gutenberg.
Guess what? Technology doesn't care who you hate.
It's going to keep moving forward.
Here's the new addition to the list:
With this launch, we'll be in the top 50 by the end of the year.
All businesses will have no choice but to get our new blogging platform
You will be able to do your business
FROM YOUR MOBILE DEVICE.
You can create a blog and upload a video in minutes.
You can post audio podcasts easier than you could ever have with other services.
This platform will be 'GRANDMA PROOF'
(no offense to grandmas  we love grandmas and now they don't have to worry about technical stuff too much)
This blogging platform will be MULTILINGUAL!  Now you can have people from all over the world use our platform.
Try to copy us as much as you want… but I'll tell you this. No other company will have more heart, more will power, more dedication, and more Love than we do.
No other company will have a big enough vision that you will be able to resonate with.
If you think you can't do it… think again.
What is YOUR excuse?
Whatever your passions are… go for it.
Follow your heart.
If you're not happy where you're at, ADMIT IT!
You can't change what you don't hold in your hands. You can't change if you don't accept where you're at. And if you don't know where you're at, you can't get to where you want to go.
I have never been in a place or time in business that I felt like this!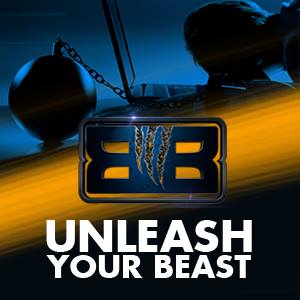 Be part of this movement sweeping the world!
Brian & Rhonda Swan