Swano Takes on the Diablos at Carnival!
httpv://www.youtube.com/watch?v=lA36bxuUoAg
This last week was Carnival and for those of you who have never celebrated this festival, it is dangerously fun! Can you have too much fun? We cannot explain to you how crazy carnival is, you'll have to experience it for yourselves! We have never seen anything like it.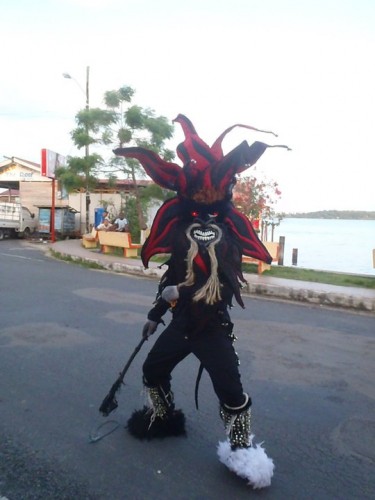 Carnival runs for five days and celebrates the end of evil before lent. There's lots of dancing, music, brightly coloured costumes, processions and the streets come alive. For locals and tourists its a week of pure fun!
Swano decided to take on the Diablos with a plastic sword and a pole, and well…this was the result! He got whipped literally!