Surviving the Winter Blues by Taking an Air Charter Vacation South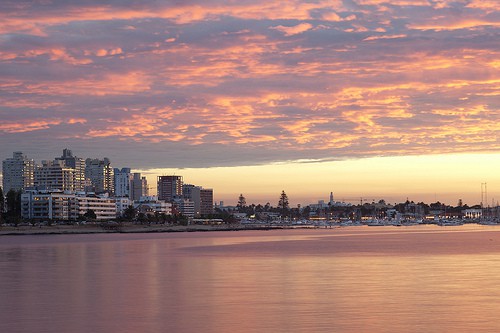 If you've ever suffered through a northern winter, the one thing you want the most is often the one thing you can't have: warm, sunny weather. The short days and cold nights of winter cause a lot of complications for a lot of people, and the symptoms can range from mild irritability to full-on depression. The best cure? Just give in, and get what you need: sunshine! A convenient air charter can take you to all sorts of fabulous, tropical places, giving you a new defense against the cold weather blues and holding you over until spring.
Once you've decided to finally take all that saved vacation time, you just need to find the perfect place. Travelers with safety concerns are likely to skip Mexico for the time being, as the reports of political unrest and economic turmoil are not particularly inviting for those seeking a relaxing vacation. The Caribbean is an excellent option, and so is South America. In fact, North America's winter is the best time to go to South America.
One place to consider in South America is Maldonado, which is located in Uruguay. This posh oceanfront region has often been compared to St. Tropez. It's perfect for travelers who just want to soak up the sun, which doesn't go down until 9:00 pm! Especially if you love to lounge all day and party all night, Maldonado is the perfect place for you. If architecture is more your speed, you won't be disappointed here. There has been a recent influx of new, artistically inspired hotels in this region. For example, the fantastic Estancia Vik in Jose Ignacio is beautifully designed and wonderfully decorated with local Uruguayan art, and it even boasts an organic garden.
If you'd rather stay a little closer to home, the Caribbean is a great bet. Don't feel discouraged by concerns of rampant tourism. A Venezuelan National Park, Los Roques Archipelago is a faultless, quiet group of islands. It's been well protected, so you can explore untouched coral reefs with your scuba diving gear or stroll through the surf on the pure white beaches. These islands are also known as excellent fishing destinations, so don't forget to bring your fishing pole!
The cherry on top of this dream vacation should be a chartered flight. That way, your holiday won't be bogged down by unrealistic baggage restrictions or the lingering stress from navigating chaotic airports. Plus, everyone has had a trip ruined by a horrible flight delay or even cancelation. You are in control when you charter a flight. No need to worry about flying with strangers to crime afflicted countries or being pushed up against someone with a horrible case of the flu. Best of all, charter jets can get you much closer to your destination than a larger commercial flight by flying into a small landing strip or local airport.
So remember, there is no need to let those blues win. Show the winter who's boss by getting out and going south!