How to Start a Blog That Actually Makes Money
It is 100% possible to earn a large income from working online. Starting a blog and putting in place money earning strategies is something you can do for less than you think. Honestly, for about the same amount as you would spend on a cup of coffee, you can start your blog.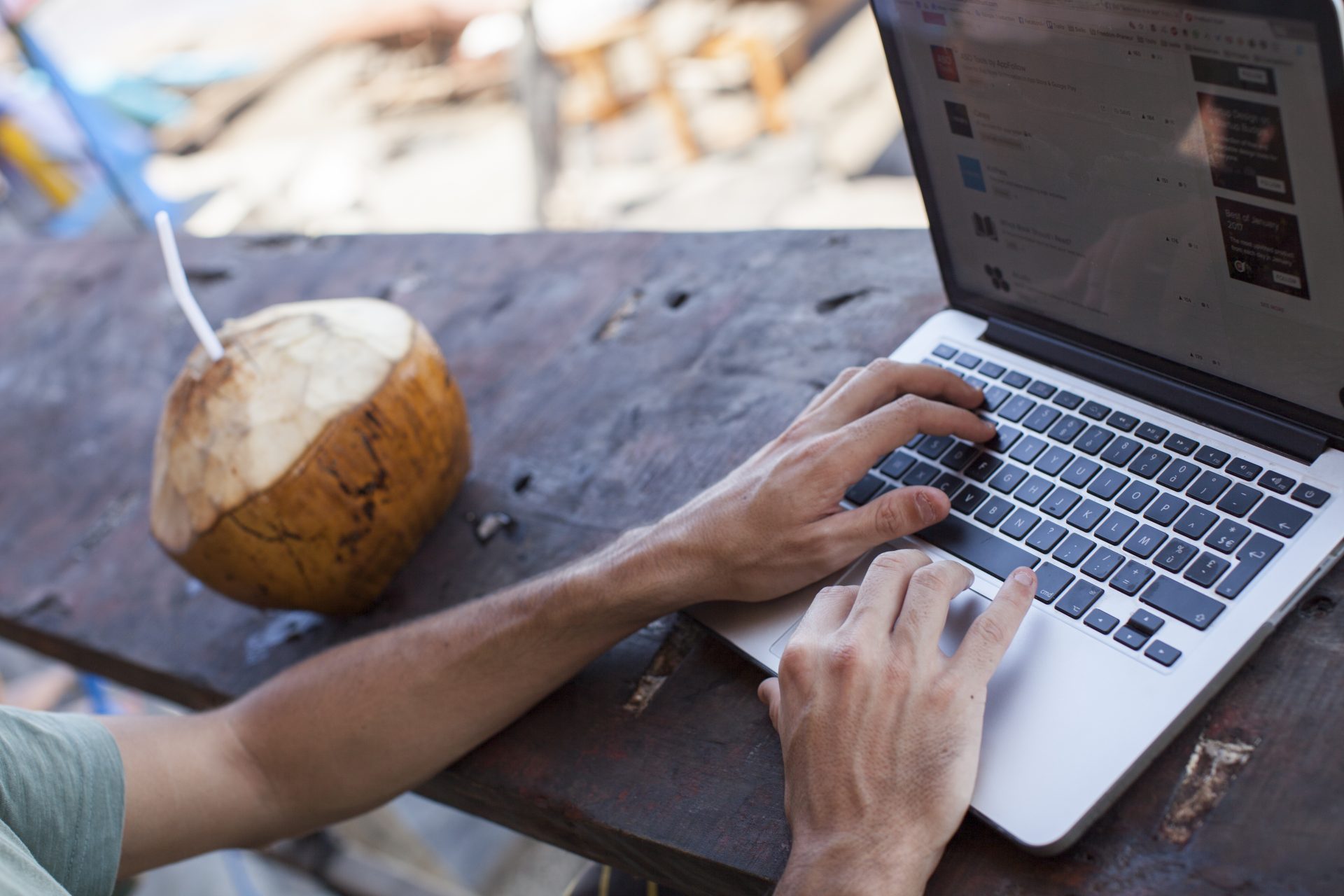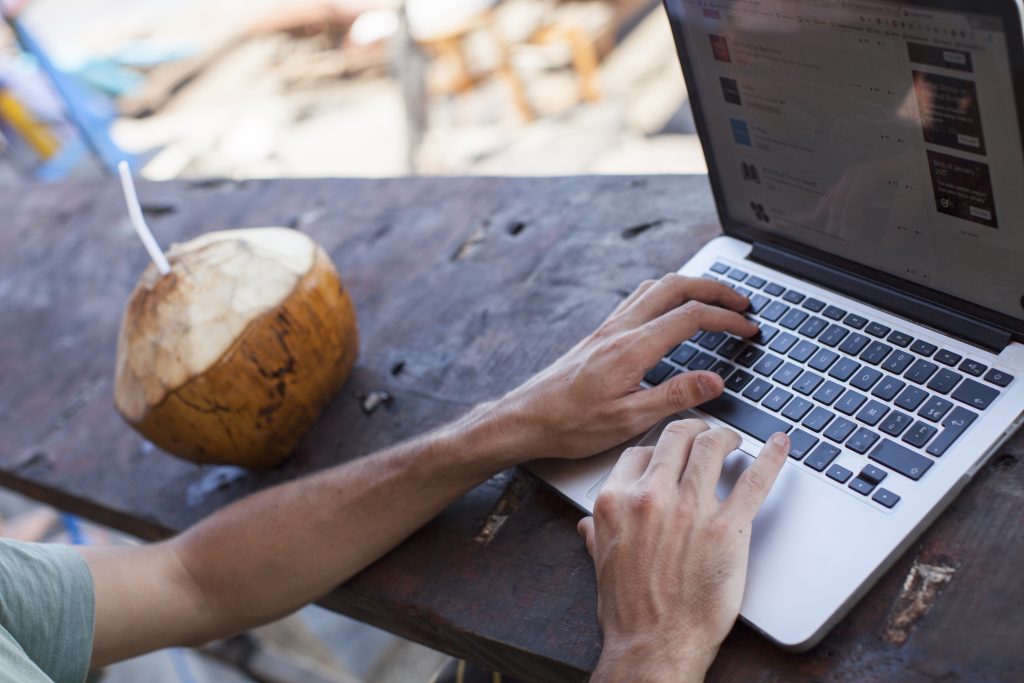 Here's how to start a blog that will actually make you money.
Technical Aspects Of How to Start a Blog
There are several technical aspects that you will need to get your blog started. Don't worry. This is much easier than you realize. Besides, it isn't as expensive as you might think. For the price of a cup of Starbuck's coffee, you can get your blog rolling.
These are the things you will need to do-
1. Get Web Hosting
Think of web hosting as a place where your content lives- like a house. It's like working in a Word document or Google drive. There's a place where your words stay that you can access.
I've done a lot of research to pick the best hosting company, and Bluehost is the best choice. Many bloggers, both big and small, use this company. They have fast load speeds as well as great support.
If you want to sign up now and get started, click the graphic below. But, be sure to come back, because I'm going to show you how to set up your blog once you have sign up for a hosting account.
2. Choose a Domain Name
The domain name is your website address, like unstoppablefamily.com. I also own unstoppablemomma.com.
This is where a brainstorm session is important. Whatever URL you chose is what people will use to find you. Make sure that it is easy to remember and identifies with the brand you want to create.
Once you have a few ideas, you'll need to search and find if the URL is available. I'd suggest you buy your domain name with Bluehost. In fact, the often run specials where you get the URL free for the first year.
Don't get discouraged if your name is not available. Just keep brainstorming until you figure out something that you can get.
3. Install WordPress  
After you have a hosting company and a domain name, you are ready to set up WordPress on your account. Check out this great tutorial that I found. It shows you step by step how to do this process.
If you think this is not something you can do on your own, we offer a done for you service. Our design team will set up your website and customize it to your liking.
4. Choose a WordPress Theme
You can choose from literally thousands of different free WordPress themes. Any one of these can be installed on your website and customized to go with your branding.
The best way to find a good theme is to run a few Google searches. You can type in keywords like-
You'll find many articles that have a quick blurb about the features of each theme. These themes can be installed on your website and you can do a live preview of the functionalities. You will even be able to make adjustments to see how it would look with your colors and logo.
5. Install Your Theme
I'd recommend that you choose a few different themes that you like. Then, you will need to install them all on your blog so you can do a live preview. If you don't like the way it looks, you don't have to save it and publish it. When you back out, the changes will be lost, allowing you to try something else.
Here's how to upload a theme-
Go to The Dashboard and Select Appearance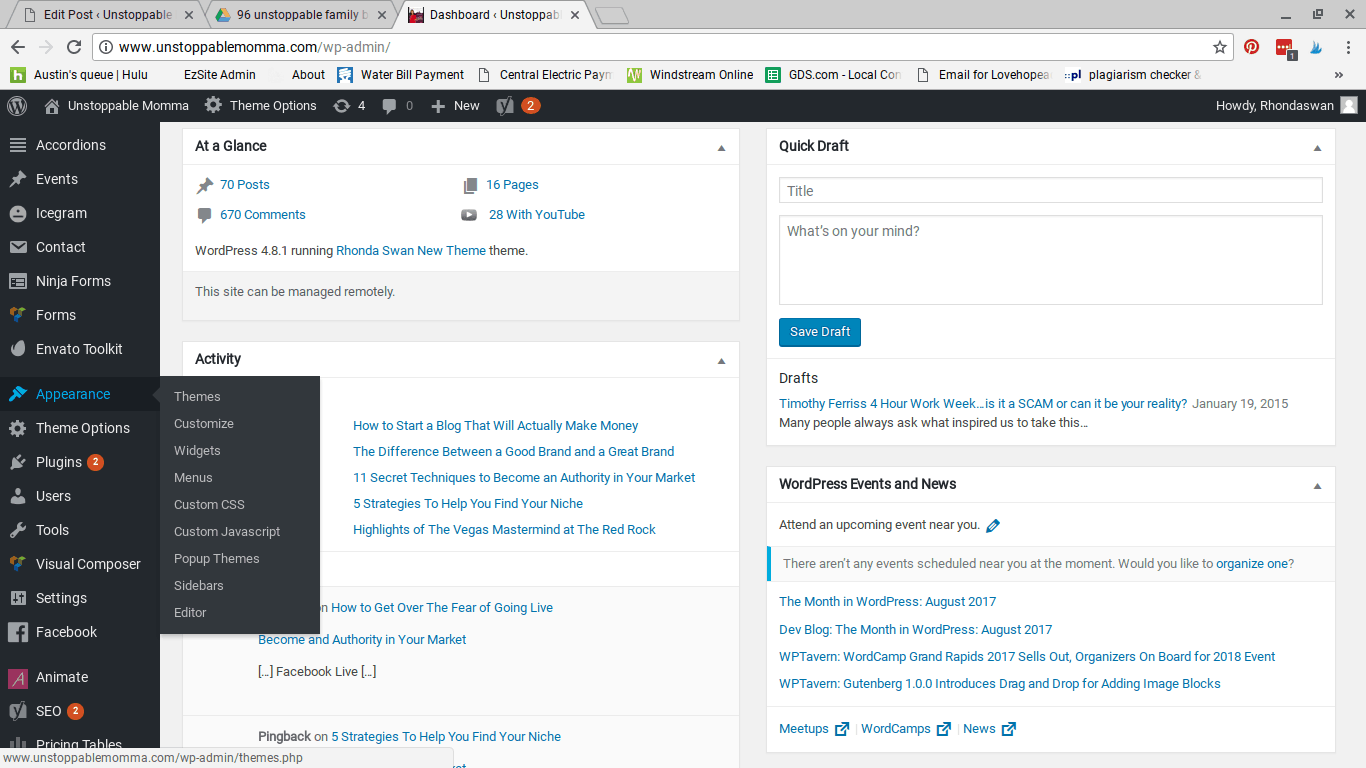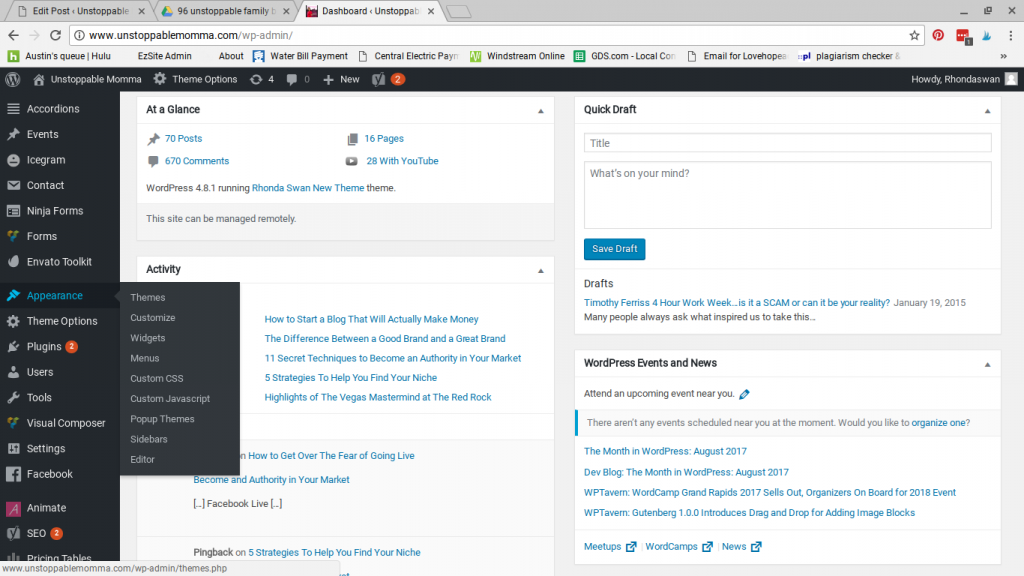 The dashboard of your website is the page that comes up when you login. This is the backend of your website, where you can make changes to the the design, add pages, add posts, and more.
Once you are there, look on the left hand sidebar for "appearance". Hover over it so that the pop out menu displays. Select "themes".
Add New Theme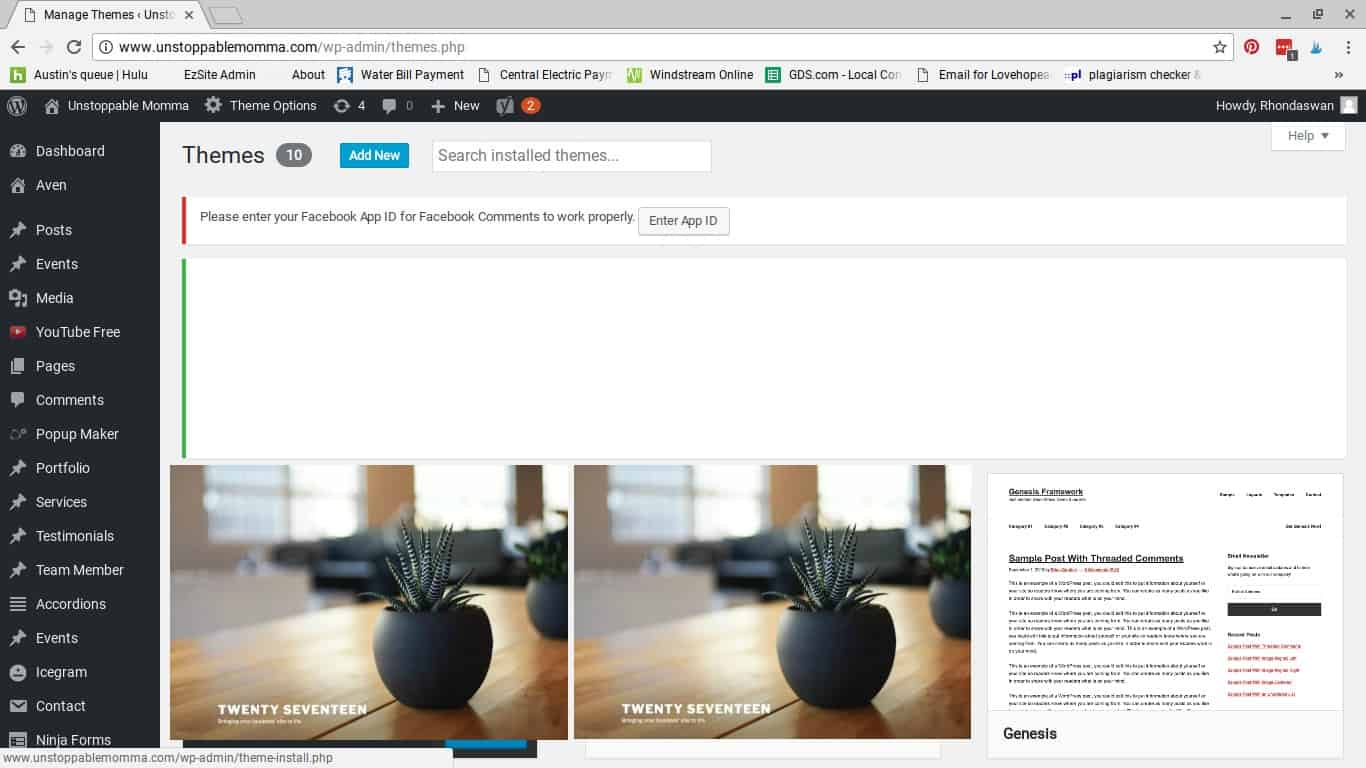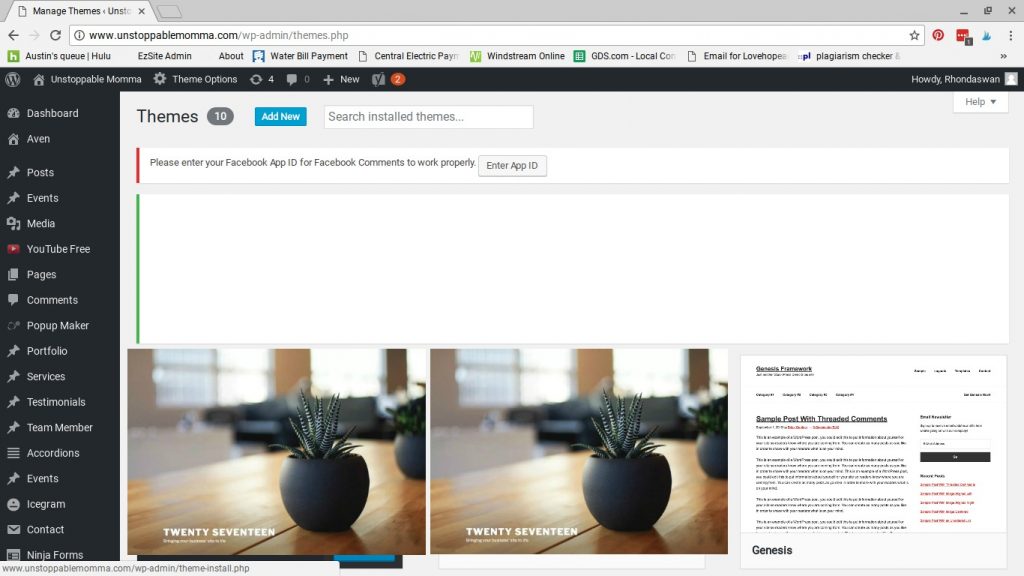 Look at the top of the page and you will see a button that says "add new". You can install your free, or paid for themes this way. There will be a way to search for the free themes on WordPress.
Find The Name You Are Looking For
If you like a theme you saw in a blog post, then search the name of it in the search bar. This will pull up all designs that match that name. You can also use the tabs and find suggested templates.
However, if you purchased something, you'll need to download that to your computer and upload it to your website. Follow the instructions given to you when you buy the theme.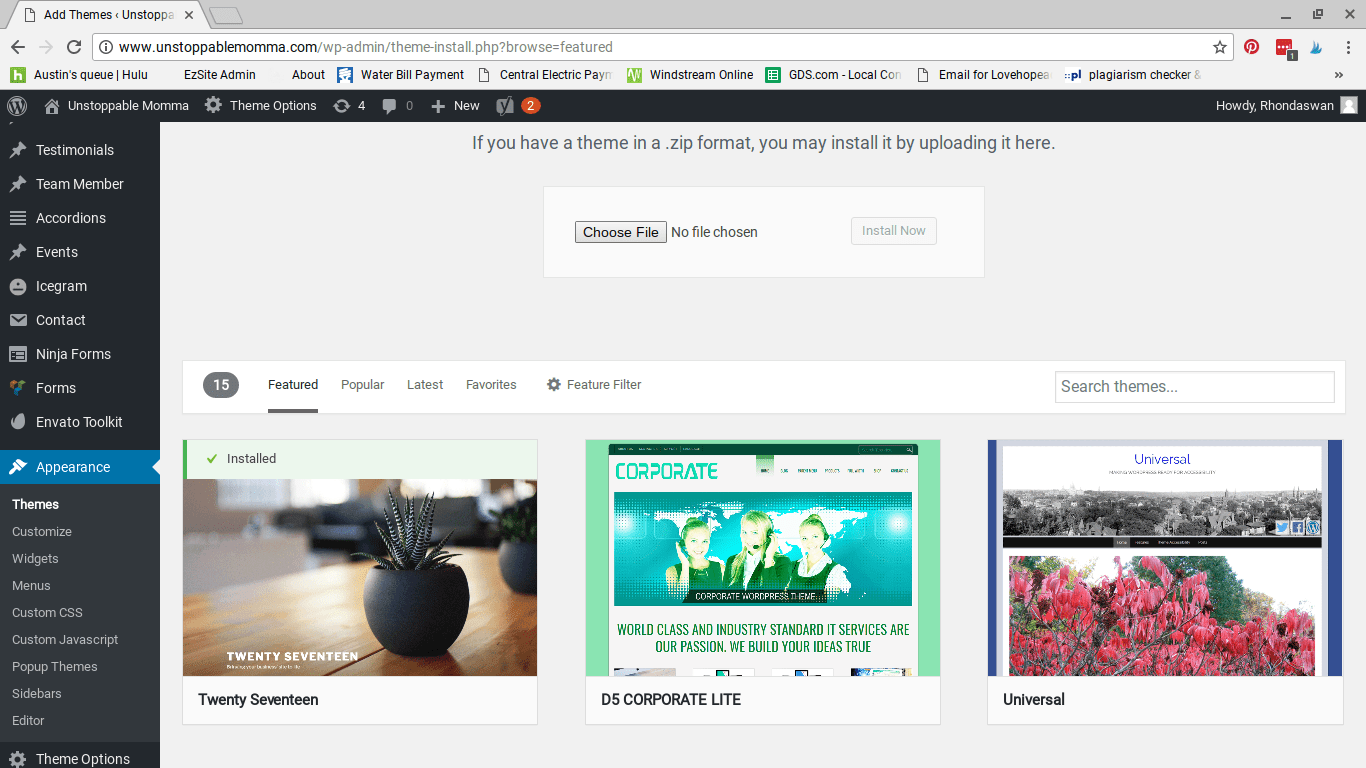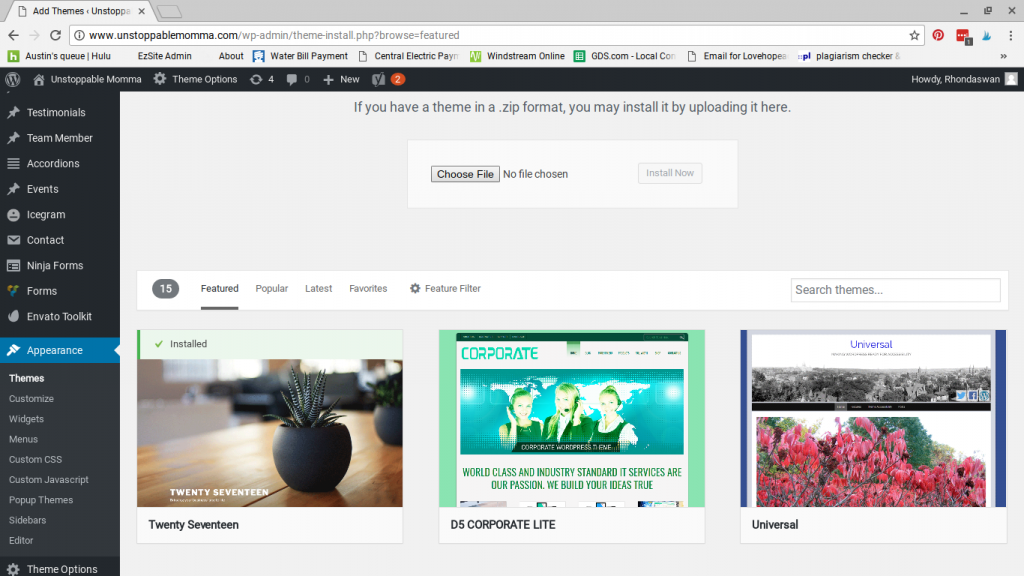 Make Your Customizations
Now that you have installed the design you want to test out, you can customize it. Go back to your dashboard and look for the "appearance" tab on the left hand side bar. Hover over it so the pop out menu can display. Select "themes".
Once you are taken to the themes page, you will look for the button that says, "customize". Your theme should be the first one in the top row.
When you click customize, it will allow you to make changes. You can upload your logo, change the layout, decide what displays on the sidebar and more.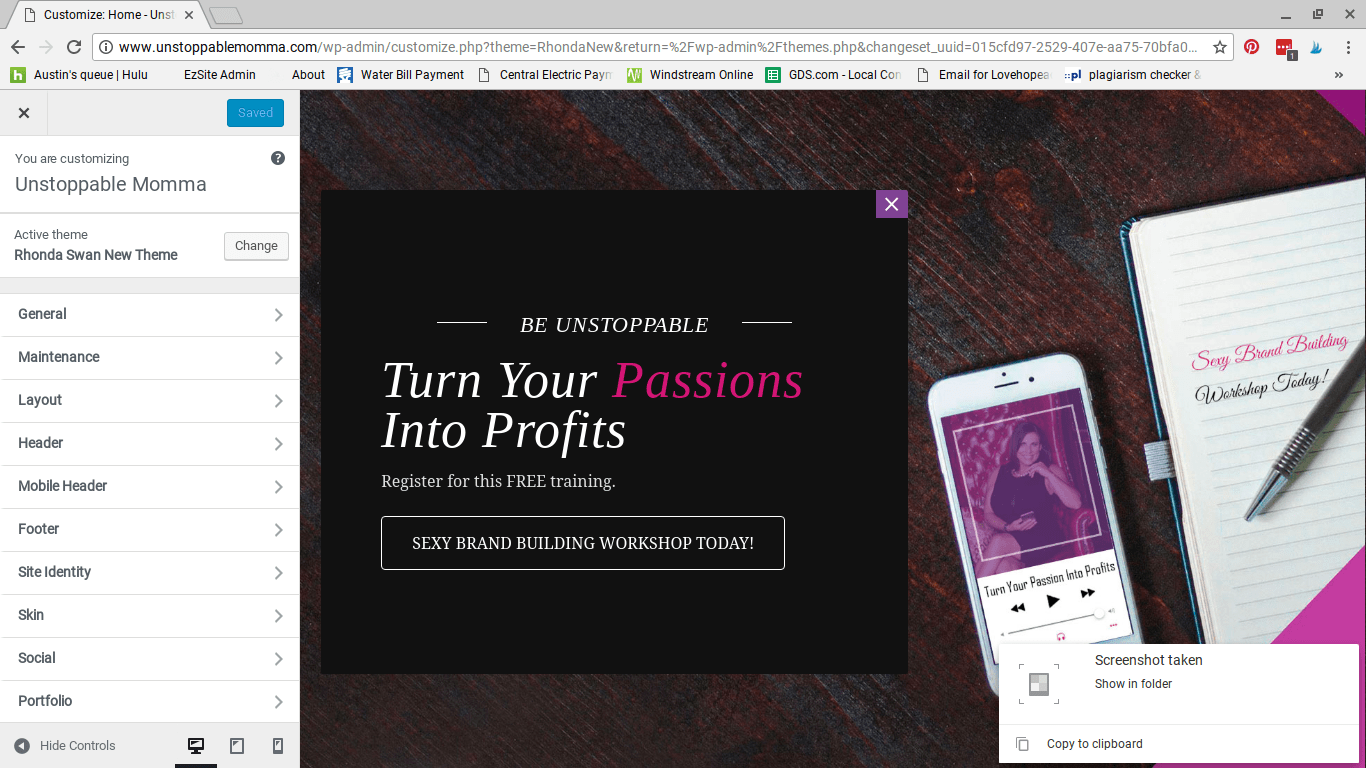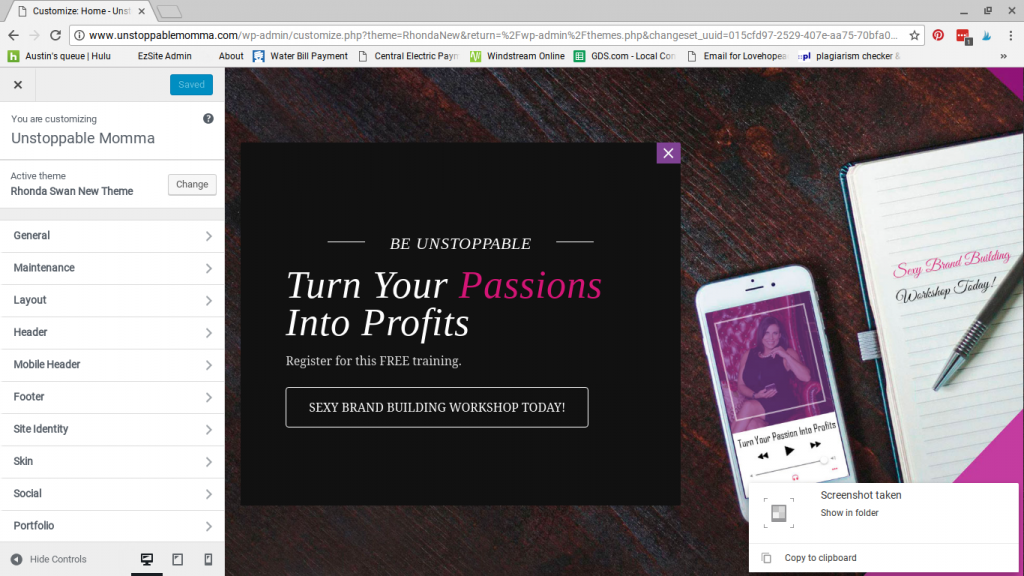 Top Plugins to Install
A plugin is a program that you add to your website to enhance functionality. Some of our favorite plugins include-
Capture Reader's Email Address
Every blog needs a way to capture a reader's email address. Otherwise, people visit your website and forget about you. Of course, we want to do this in a way that doesn't seem salesy or cheesy.
In order to get your reader's email address, you need to give them something they want in exchange for it. This is called a lead magnet. You put together a pdf, book, group, challenge, or something digital they will receive when they signup for it.
Here's a few things we have done to grab address from our readers.
I like to give away my latest Sexy Brand Building Formula over on Unstoppable Momma.
Here on Unstoppable Family, I think those reading the blog will love my ebook, How to Thrive in The Digital Economy. Most people come here to read about how we have been traveling for over the last 8 years and what we do to make that happen. That is outlined in the book.
Other things I've used to capture leads is by offering free webinars. People love to get video training on concepts that are important to them.
I'm Giving You a Free eBook Funnel
To help you get started with your lead magnet, I want to give you my free eBook funnel. I use this funnel and bring in many leads a day with it.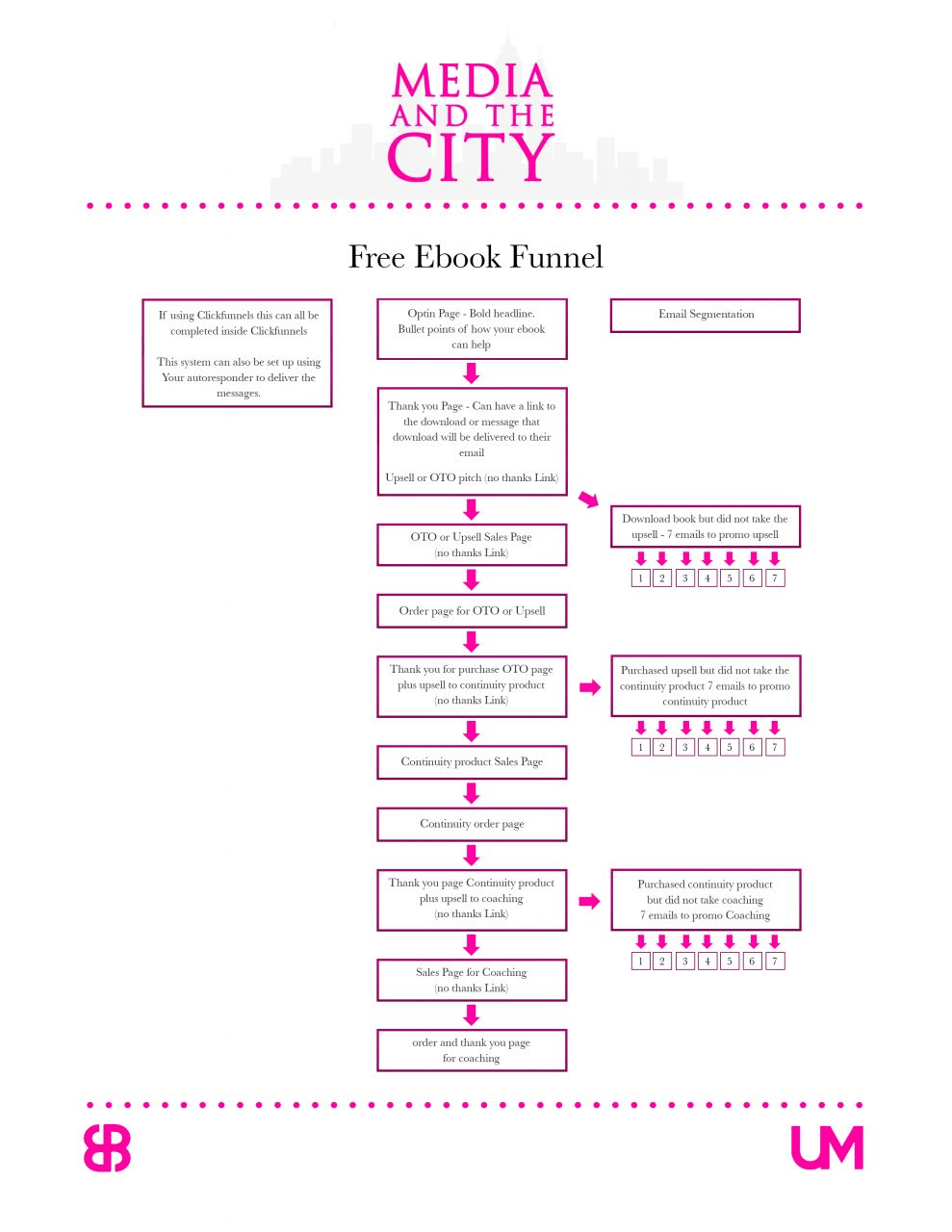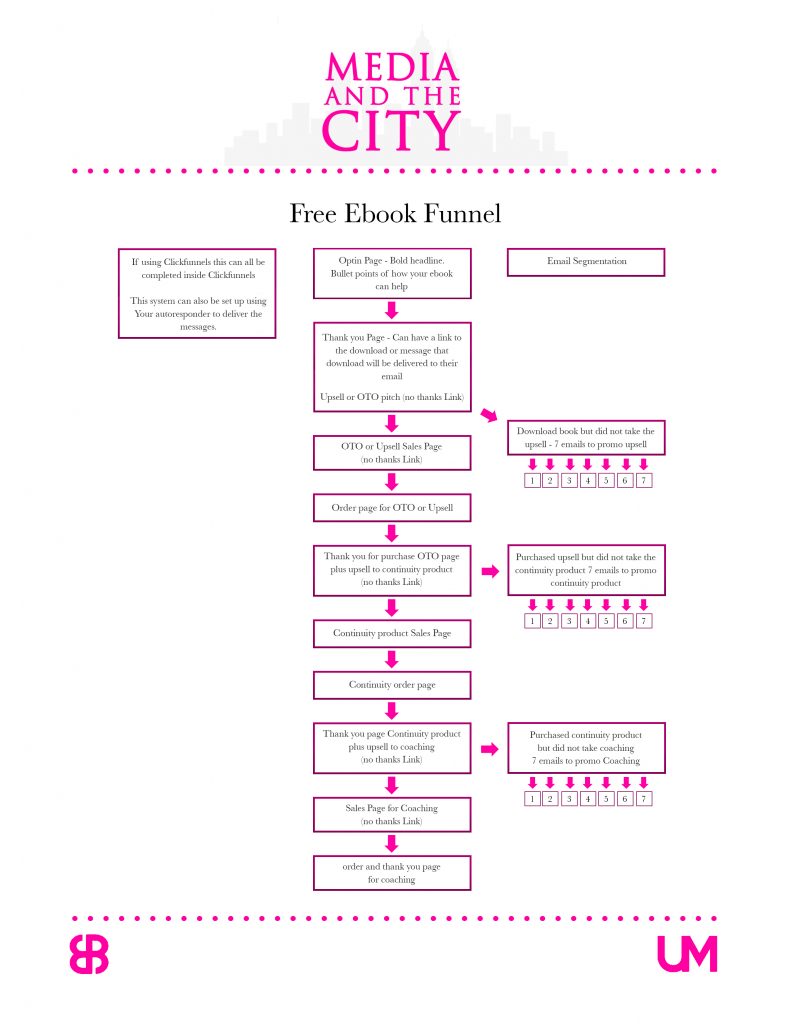 Here's another system you might want to check out. In fact, it's the same system that is used by Starbucks and McDonalds.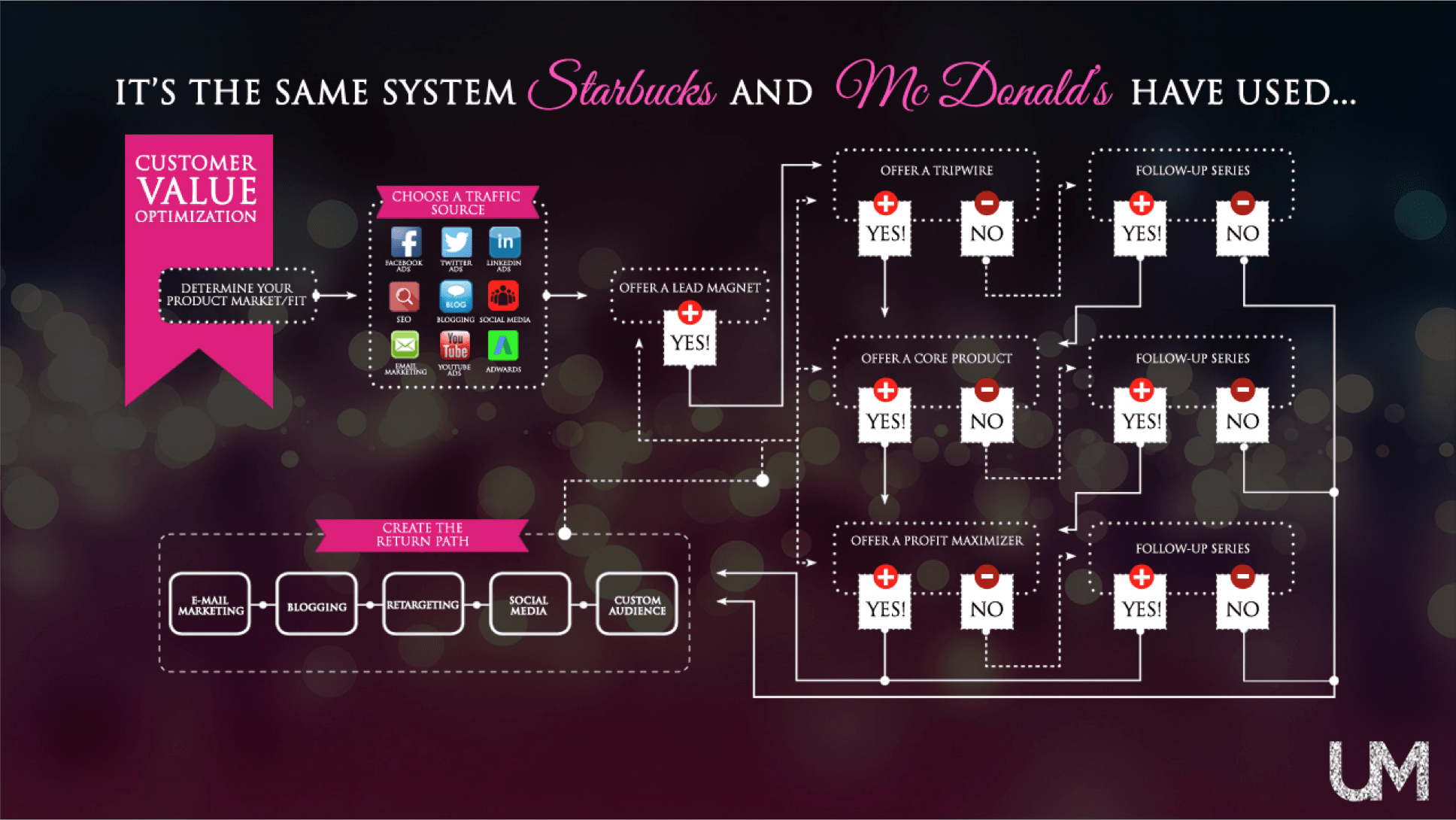 Now You Need a Sales Funnel
Once you have a lead magnet and process in which you can capture your reader's email address, you need a good sales funnel. A sales funnel takes your audience through a series of emails that help them understand who you are and what you can do for them.
Without a good sales funnel, your work will be done in vain. The reason many people that start a blog are not profitable, is because they don't have the right funnels in place.
We have used different platforms over the years to create our funnels, but the one we use now is Clickfunnels. I have completely fallen in love with Russell Brunson's Clickfunnels so much that I have put together my own funnel hacker team to help out my clients.
How to Actually Make Money Off Your Blog
Here's what trips a lot of people up- the nuts and bolts of actually making money from their blog. They know it can be done, but just aren't sure how. To best maximize your earnings, you should have several streams of income in place. Here's a few you should do on your blog to start making money right away.
1. Sign Up to Be an Affiliate
Many companies offer an affiliate program where you can sign up to get a commission for every sale you make. I have a Share the Love program for my Business in a Box Members. These members receive an URL with a tracking code that is unique to them. That way, if someone clicks their link and makes a purchase, I pay them a part of the sale.
Affiliate sales is the number one way that I made money online before I created my own products. Developing products that convert well can take months, or even years. Affiliate sales lets you get started right away.
For example, here's what my Business in a Box Members are selling.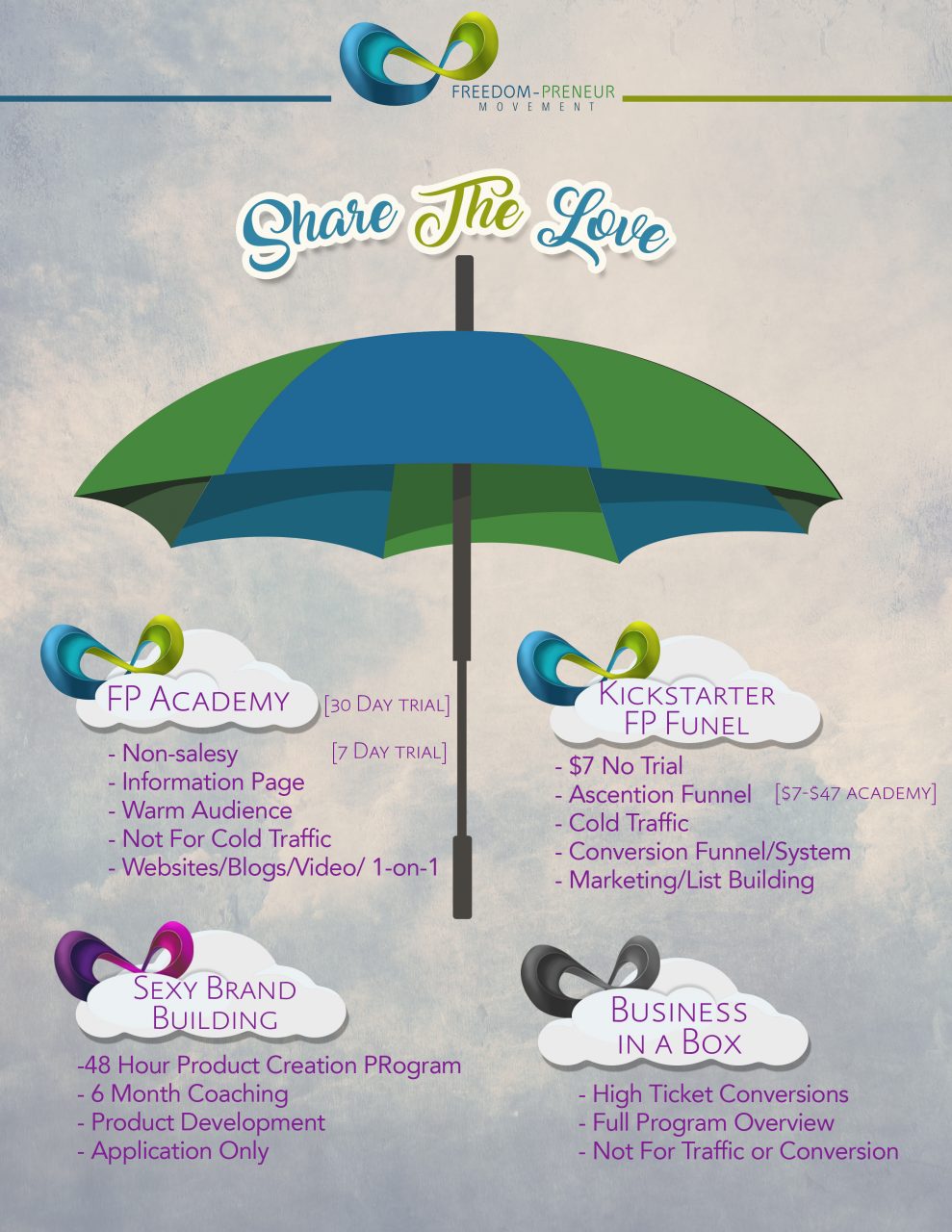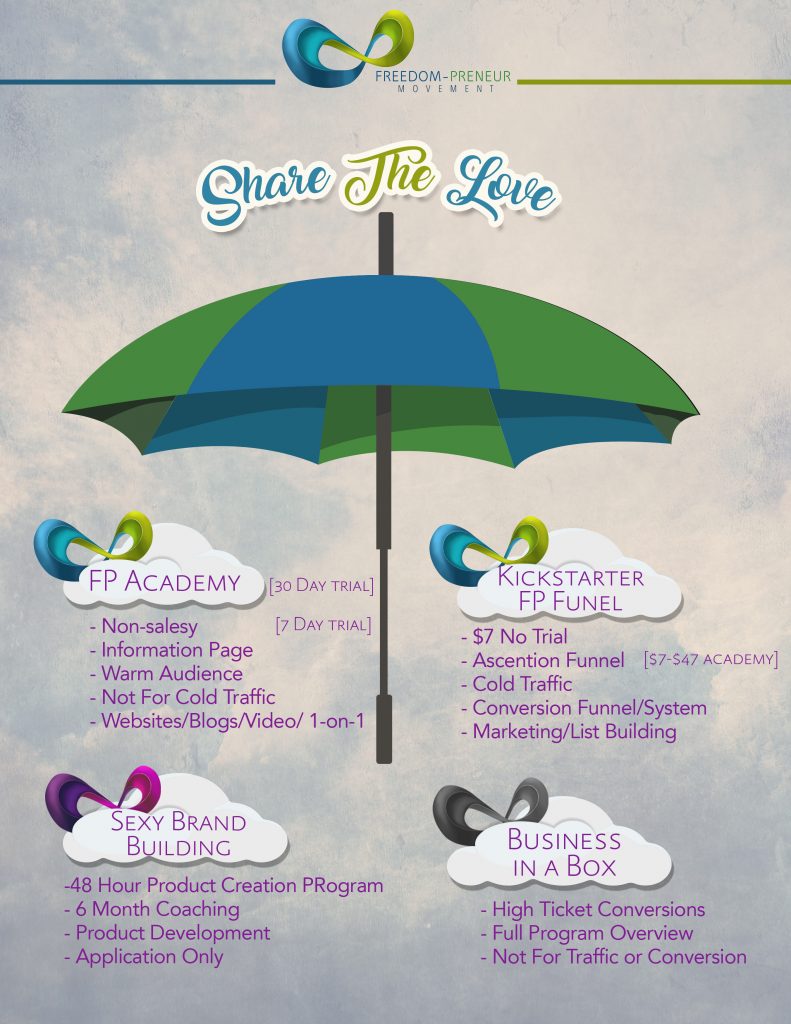 I suggest that you look for high ticket items. It takes a lot of energy to sell anything, so why bother with low payouts. You'll just end up spending a lot of time without a lot of return.
Become a Clickfunnels Affiliate
Clickfunnels is another great company to become an affiliate for. They have put a lot of energy and money into their marketing. Since they are growing their awareness by leaps and bounds, it is a wise choice to sign up for their affiliate program.
You can use my link to go sign up for your free two week trial and check out the program. Click the link below.
2. Install Google Ads
Putting Google ads on your sidebar or within your blog posts is great for passive income. You get paid for the number of visitors that come to your site. It is a small payout, but doesn't take much to place the coding on your website.
Sign up here for a Google Adsense account after you have your website fully developed. They are not going to approve you for ads until you have a website to house it on.
3. Write Sponsored Guest Posts
Companies reach out to bloggers and social media influencers to talk about their products. Either, the company will give you a well written article that takes your blog focus into account, or you can write the article yourself in some cases.
Typically, you are paid based off of the amount of views you get on your website each month. The bigger your influence, the higher the payouts. Building your audience is the best thing you can do to increase your ability to earn.
4. Make Your Own Products
Now, the majority of my earnings come through my own products. I've been creating my own courses and coaching programs for the last 4 years. The community that I have in place has been growing out of control, which has meant I've had to become more organized and have greater systems in place.
It is my passion to help other Freedom-preneurs to break away from their 9-5 jobs and start living their perfect day every day.
If you want to learn more about what I do or how I can help you, click the graphic below.