Photo of the Week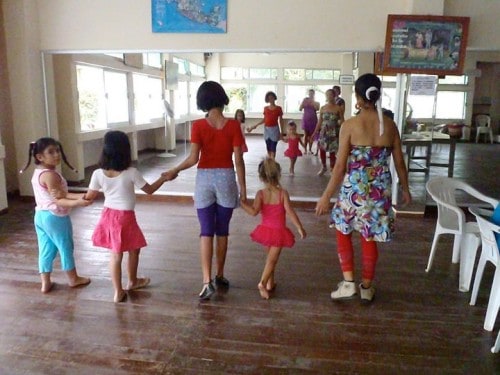 Even though we're travelling around the world constantly, we still like to take our daughter to mix with other children and enjoy 'normal' childhood activities…like ballet! This week's Photo of the Week was taken at Hanalei's ballet class in Mexico…she's a girly girl and she loves it!
One of the major reasons we quit our corporate jobs to work remotely was so that our three year old daughter Hanalei wouldn't have to go through day care. I did not want to be working all the hours god sends just to miss my daughter's early childhood years. Our portable business allows me to take Hanalei to ballet classes like this one and enjoy quality time with her whilst she's young.
We all want the best for our children. But is there much point in working all the time just so they can have nice material things if they never get to spend any time with you?
Rhonda Swan.