Peruvian Style Cooking from our Personal Chef Abey Baby!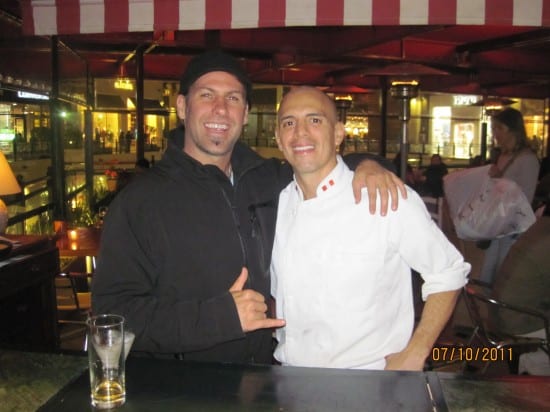 Abey Baby (AKA Abraham Betencourth)  is a great friend of ours that moved from San Diego to Peru to be a chef.  He left SD 1.5 years ago, to fullfiill his dream of learning how to create Peruvian dishes so that he can bring them back to San Diego, where he wants to open a restaurant.  Since I am not known for my wonderful cooking we hired him for the 3 weeks that we are in Lima to keep us well fed!! We also get to taste out all the new dishes Abe is working on.
With us being on the 4 Hour Body diet, it has been a bit challenging for Abe, but he is making it happen. So far we have had Ceviche, Taco's, Chicken Fajitas, Soups all Peruvian style!  Since I love HOT stuff so much he is making me fresh Aji Amarillo sauce. Fresh Aji peppers blended into perfection of taste and heat!
Having Abe here is also a great way to re connect with our old memories.   Its been 31 months since we left San Diego, so if feels great to hang with your old buds again.  We have also been making group SKYPE calls back to say hey from Peru!  Traveling has its amazing benefits, but it can never replace your old friends.