Palma Royale Hotel Bocas del Toro
If you're looking for somewhere to stay in Bocas Del Toro, we can recommend the Palma Royale Hotel and Suites. This is our base and our office during our stay in Bocas del Toro, Panama. We are strong believers in the law of attraction, and it is no coincidence that we are staying here!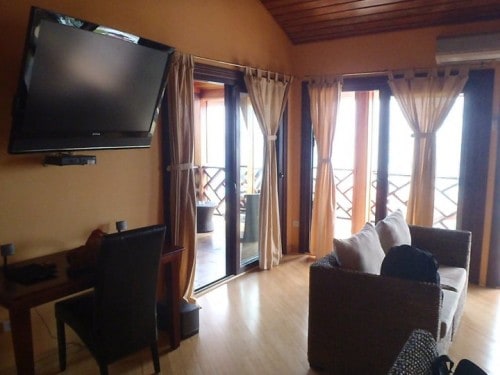 We were in the Airport leaving Panama City and heading to Bocas del Toro when a man caught Brian's attention and started to chat.  He was a nice guy with great energy and he asked us where we were staying in Bocas.  Well if any of you know how we travel, we never have much of a pre-plan before we get to any place.  We typically have 2-3 nights reserved at a hotel and then we find a more permanent place.  So when he asked we told him we had nowhere to stay after 2 days!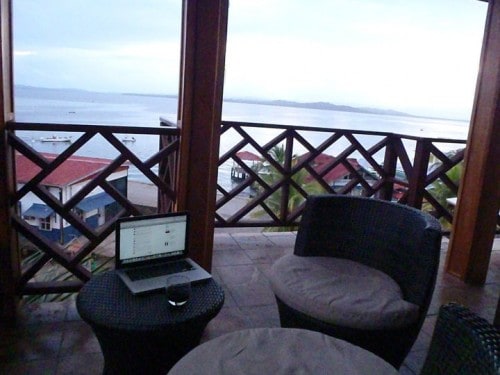 Well it turned out the the man we were speaking to was one of the owners of the Palma Royale Hotel, a new beautuful boutique hotel in town.  His name was Randy Abbott.  He gave us his card and showed us some amazing photos of his hotel on his Ipad. We were so excited when he showed us the pictures of the 2 bedroom Penthouse and we were determined to stay there. But Randy told us we would have to wait until we got there because he didn't know when it was booked.
After an hour's flight to Bocas and great conversation we parted ways at the airport and said we would stop by the Hotel later.  After settling in at the Tropical suites hotel we headed over to Palma Royale to see Randy. The hotel had a great little bar and restaurant called "Under the Palm".  We had a drink then headed to dinner with Randy at The "Om" Indian restaurant, where we listend to live music by a lady from Costa Rica and had awesome food.  What a great first night.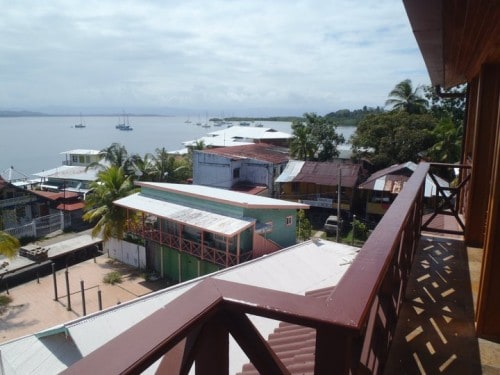 But back to Law of Attraction:  Because of our meeting with Randy, we stayed at the Palma Royale for the first 10 days of our trip in one of their suites….and then…The Penthouse became available and is now our home here in Bocas.   It all started with a connection with a guy at the airport…and a the belief that we would find the best place in Boca's…and we did!!