Newcastle: What's On this Winter?
Newcastle is an exciting place to head for a mini break, with a vibrant, lively feel to the city. Whether you're drawn to Newcastle for the shopping, the football or the nightlife, you're guaranteed a great time in a city with one of the best atmospheres in the UK.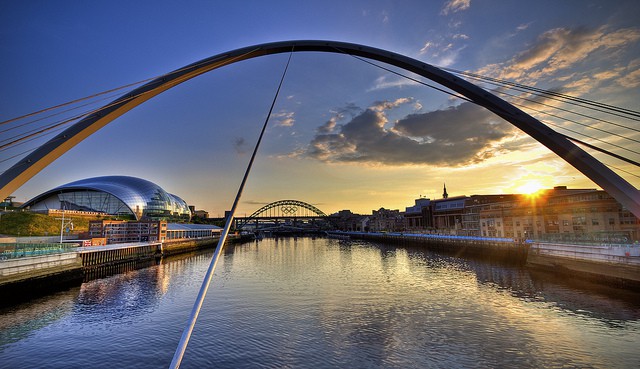 Thanks to Travelodge hotels in Newcastle you can afford to stay overnight or for a few days, even if you're on a budget. The Newcastle Central Travelodge has everything that you need for a great stay. Located close to the action, this hotel offers basic but comfortable family and double rooms – perfect if all you want is somewhere to freshen up and enjoy a great night's sleep without spending a fortune.
Saving cash on a budget hotel in Newcastle means that you have more cash to have fun with – which is, after all, why people come to Newcastle over other UK cities.
What's On this Winter?
There's so much going on in the city that you're sure to be able to find lots of ways to fill your itinerary, whatever you are into!
Live Music
Mumford and Sons are coming to Newcastle this December, playing on Tuesday 4th at the Metro Radio Arena. Try ticketmaster and websites such as Get Me In, Seat Wave and Viagogo for seated or standing tickets.
Seen the award-winning film 'Searching for Sugar Man'? Well now you can see the man in question, Rodriguez, in concert at The Sage Gateshead. Experience the soulful melodies and prophetic lyrics of this musician on Nov 24 at 7pm.
Theatre
You too will be begging for more when you see the performance of Oliver! At the Theatre Royal, Newcastle. Cameron Mackintosh breathes new life into the Dickens classic, with Brian Conley as Fagin. The show run ends on Nov 3 so get your tickets quick and get ready for a fantastic singalong with classics such as Food Glorious Food, Consider Yourself and I'd Do Anything.
Christmas time also means panto time, and Aladdin is the show of choice at the Theatre Royal. With a run from Nov 27 to Jan 19 this riot of colour and comedy is sure to delight audiences of all ages.
Fairs and Festivals
Foodies should coincide their trip with the Sage Gateshead Wine and Food Fair, to combine a culinary experience with a great opportunity to purchase food and drinks for the festive period or to give as gifts.
If you're travelling with kids then the Juice Festival for children and young people takes place at venues across NewcastleGateshead from Oct 26 to Nov 4. Visit the Juice website for more info.
The NewcastleGateshead Winter Festival runs from 24 Nov to 10 Feb next year, and offers a programme of celebrations and events that visitors to the city are sure to want to enjoy. Highlights include Saltwell Park's December Winter Wonderland, city centre Christmas markets and more.
There's so much going on in Newcastle this winter that you may find it hard to fit in the football, shopping or nightlife that you were visiting for. Don't overlook Newcastle's amazing events in the city for an exciting mini break experience in this amazing Northern city.