Memories of The Day I Made A Commitment To My Future Daughter: Jan 3, 2005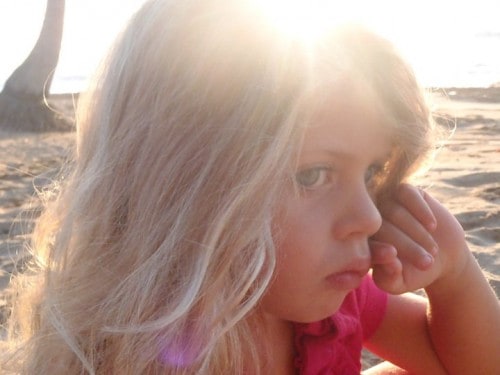 "I remember the day and the moment that I locked myself in my office after an hour commute home in traffic leaving my corporate job in the Pharmaceutical Industry.

Brian Swan was already home but in his office eating at his desk ( that is what we did back then)  I came in said hi and went into my office, sat down to finish my day, inputing everything I did for the day at work.
I remember the hollow feeling inside my stomach and heart. Here I was, 32 years old, I had my Masters degree, a 6 figure paying job, company car, 5 bedroom home on the hill, insurance, IRA's…yet I was totally unfulfilled. 
I sat there and started to cry, and all these questions kept popping up in my mind.
"Is this what my life is going to be like forever"? I thought.

"I want to have a family, how would I spend time with a new child if I work like this everyday"?
" Is this how much time I am going to spend with my new husband for the rest of our lives"? 
Then, I had a spark…something hit me.  I locked the door of my office, and typed "Work at Home Mom".   Even the fact that I was thinking about it freaked me out and went agains everything I had learned growing up.  
"Go to school, Get a high paying job with insurance, Have a company car and benefits" is what kept ringing in my head.
But there has to be a better life…I thought. 
As the search results came up on the screen….my heart started to race and I decided to click on one the said….
"Executive Level Pay, Working From Home.  Ideal for Mom's that are used to making their own money but want to be home with their kids"
(No joke…this was the ad)
That night I made a decision..I will have a life of freedom, the choice of where to live, when to travel and be home for a child and a family.
That night is when I started to live.
I am blessed.
Rhonda