5 Simples Ways To Keeping New Years Resolutions
Making New Year's Resolutions has become quite of a bit cliche', wouldn't you agree? If making these resolutions only ends in failure and frustrations, then why even bother? I'm here to challenge you today to grab ahold of your dreams and make them a reality.  What better time to get started than today, January 1 and start this year off UNSTOPPABLE!
Here Are 5 Simple Steps To Keeping Your  New Years Resolutions.
Stop Making a List of Do's and Don't's
One of the biggest reasons people aren't able to stick with their resolutions is that they write down a bunch of do's and don't's. When is the last time you felt motivated by staring at a piece of paper full of chores? When you make your New Year's Resolutions, I urge you to get away from making a to-do list.
Write Down Goals That You Feel Passionate About
If you want to feel motivated to keep your resolutions, then you need goals that you can feel excited about accomplishing. When we set out to do something and see it through, it gives us the motivation to keep pushing forward. Figure out what you are doing in your life right now that you want to see improved and focus your time and energy on that in 2015.
Figure Out What You Want to Change in 2015
Let's be honest, not everything we did in 2014 is worth repeating. Am I right? Add resolutions to your list of things you want to see changed. Go ahead and write down the things you plan to keep pursuing. When you make the right New Year's Resolutions, you will be able to keep them.
Give Yourself a Timeline to Achieve New Year's Resolutions
Come up with a clear cut timeline of when you want to achieve the goals you decide upon. This will really help when it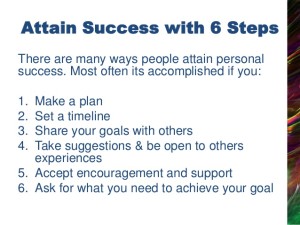 comes to more difficult resolutions that require a lot of hard work. Instead of saying, "I want to save more money this year," change it to, "I want to save $100 by the end of March". Whatever timeline you create, make sure it is reasonable. Start small and it is sure to pay off.
Celebrate When You Check a Goal Off Your List
Don't let a single checkmark go unnoticed. When you cross something off your list of achievements for 2015, make a big deal about it. Tell your friends…make a toast…get excited and share it with the world. When you celebrate, it will help you push on and motivate you to mark more items off your list.
Look at Each Day as a New Beginning
I'm going to go ahead and say it, no one is perfect. We are all going to mess up and break our resolutions during the year. Does that mean you should stop pursuing your goals? NO!  Look at each and every day as New Year's Day. Put yesterday behind you and continue reaching for the future. So what if you mess up for a day, a week, or a month? Find your motivation again and keep moving forward.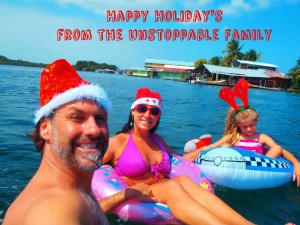 What will you make your resolutions this year?
Wondering how we can live all over the world as a
It's super simple…let me show you how. Click Here
BE UNSTOPPABLE!