Happy 10th Birthday Hanalei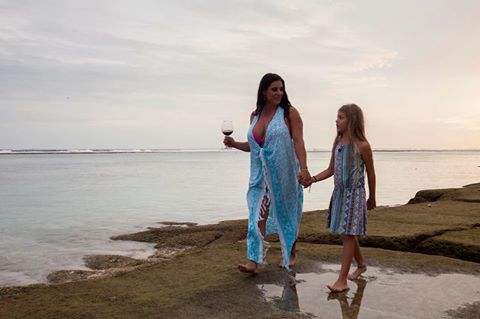 We just celebrated Hanalei's 10th birthday. It is so amazing that we have the ability to raise her and watch her become her own person.
Every year, I write her a letter and read it to her on her birthday.
How We Celebrated Her Birthday in Bali
One of the best things about traveling is all of the incredible people we get to meet. Hanalei invited a whole group of her friends over for a sleepover to celebrate her birthday. She has such the ability to have a diverse group of friends.
Before the sleepover part of the night, we took them to an indoor trampoline park, bowling, and filled their stomachs with pizza, soda, and the best ice cream around.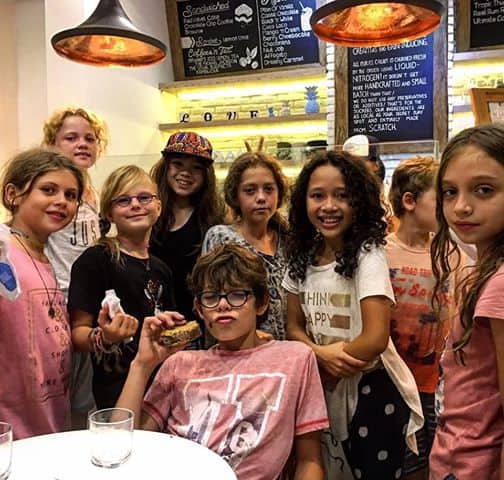 All of her friends were so full of energy and life. It reminded me why we continue to make the decisions we do to be Freedom-preneurs.
Reflections on Living Your Purpose
After Long talks with Hanalei over the weekend, about growing up, creating the unknown and living our purpose everyday it got me thinking….
I know it can be easier to feel inadequate or stuck and…
… if you're struggling with caring too much about what other people are thinking about you, OVERanalyzing the shit out of situations and if you're finding yourself scrolling through Facebook or Instagram — thinking everyone's got their shit together except for you…
Then I want you to look at yourself in the mirror and say "You got this, you are Unstoppable and I love you".
I know the feeling of being so excited with a process and your plans for creating the best life, business, product or program….
The night before you launch, film or host your first webinar; you're laying in bed, thinking of all the amazing ideas you have- ideas are flowing through your mind, you can SEE the end result…
Only To wake up with anxiety, fear and thoughts of not being good enough and inadequacy, in this moment…
You have a CHOICE.
You can either believe the thoughts in your head about not being good enough…
Or you can Feel It, Say "F*CK IT", I got this and keep on going!
If you've ever let the thought of "what will they think" stop you…then this is your day to push through-
This my friends is the power of mindset…
Deep inside knowing what you're GREAT at, and doing it DESPITE how you feel at the moment-
..then following your inner compass and going after it.
My friends,you got this- follow the steps that have been laid before you, look in the mirror again and say "I got this" then get going!
This is your year.
Live unstoppable!
Rhonda
If you are ready to get started on your own Freedom-preneur journey, then download your free copy of Thriving in The Digital Economy.