Hanalei Celebrates Her 4th Birthday in Panama
Wu7cxKsxM6c
If you don't like the sound of party horns, you might not want to click play on this video!
Our daughter Hanalei Swan celebrated her 4th birthday on April 17th in Bocas del Toro, Panama with a Magical Unicorn birthday party!
She was born at 11:34am on April 17th four years ago and we are so proud of her!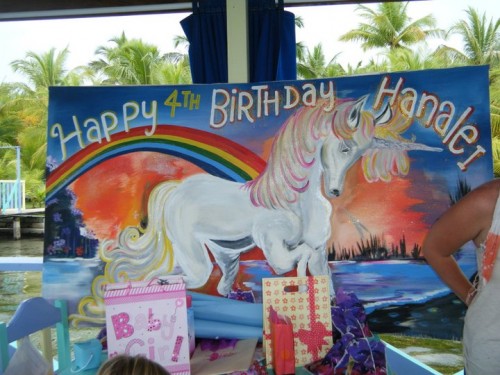 Her party was held at the Cosmic Crab Café where the kids enjoyed manicures and face painting! Hanalei was dressed as a pink unicorn and there was a Unicorn Treasure Hunt through the mystical forest.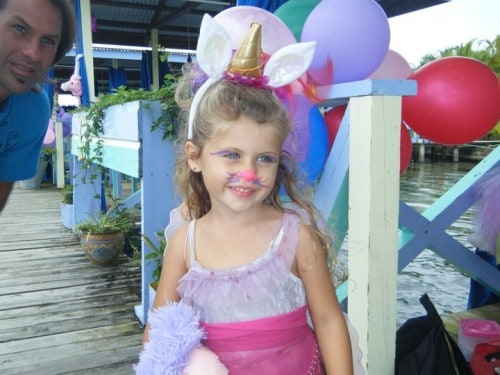 If you've ever heard of the game Pin the Tail on the Donkey, we had a slight variation with Pin the Tail on The Unicorn! Hanalei and her friends had lunch on a floating cabana and went bobbing for unicorn food!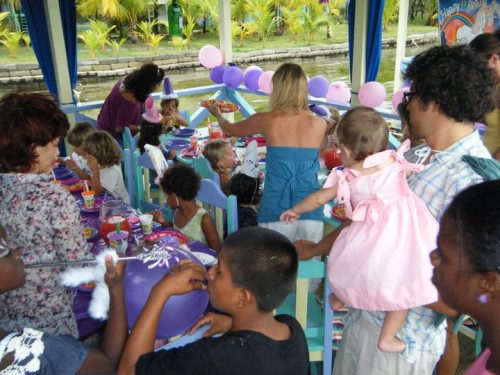 At the Tangerine School, her classmates sang birthday songs and gave her a birthday gift.
We are so glad we made the decision to go on an Endless Summer Journey because our daughter gets to celebrate her birthday in Panama and we are able to spend as much time as possible with her. Making the decision to quit the rat-race was the best thing we ever did because she's seeing the world and playing with children from different cultures and walks of life. Happy Birthday Hanalei!