Dogs are so North America! Alpaca are our friends!
We've been making some new friends here in Cusco, Peru…with Alpaca! Yes dogs are soooooo North America! Here in Peru Hanalei has been playing with gentle, furry Alpacas.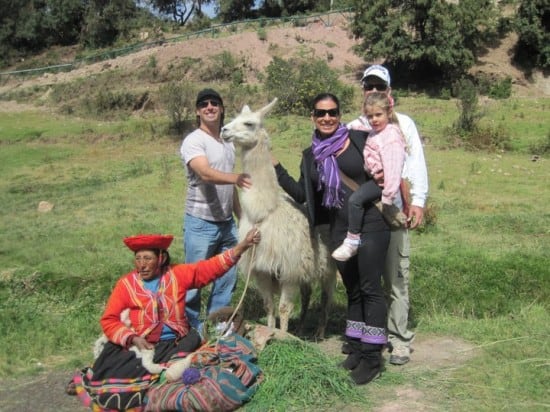 What's so incredible about our traveling lifestyle is that our daughter Hanalei gets to experience so many things that she would only see in a textbook back in the U.S. She might see a photo of an Alpaca in a book, but that is no match for seeing the real thing in Peru! To say you went to Machu Picchu and experienced a cleansing ritual with a Shaman at 4 years old….that's really SOMETHING.