Difference Between a Freedom-Preneur and an Entrepreneur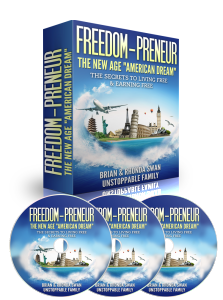 Maybe you have been following our blog for a while and wondering if you can pursue your dreams and become a Freedom-preneur like us.  
I assure you that this is a goal you can reach if you put your mind to it. We have made it our life goal to get away from being Entrepreneurs and becoming Freedom-preneurs instead.  
Let's take a look at what this means. 
 How is Being a Freedom-Preneur Different Than Being an Entrepreneur?
When we decided to leave the corporate pool, I knew that it was my goal to earn a decent amount of income for my family. I wasn't planning to leave the corporate job I held because I wanted to make less money. What I really wanted to change was how much time I was investing, where I was investing my time, and with whom I was investing it.  Entrepreneurs are people that excel in building unique business models before others.
Their business determines everything about the way they live. We coined the term, Freedom-preneur because we wanted to be the trailblazers for a different kind of living.  Instead of pursuing the American dream, we've set out to re-define it.  You can download our freedom-preneur E-book here.
Deciding What Freedom Really Means and Break the Shackles 
Instead of putting all of our energy into trying to have the one-size-fits all life that the "American Dream" tells you that you must have, we wanted real freedom. The first thing we had to do, was define what freedom actually looked like to us.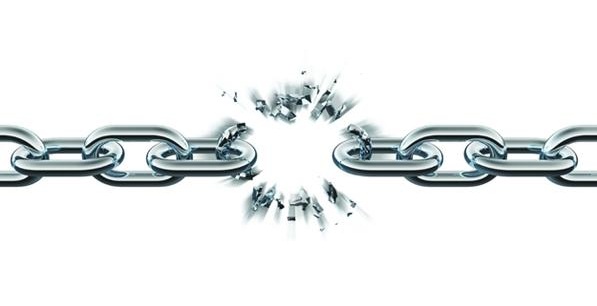 I'd say one of the biggest things about the corporate world that is so entrapping, is the location of the business. You must live in the place the job determines you will live. That doesn't sound like freedom to me. 
 The second major entrapment of corporations is the sheer number of hours you have to work. Not only are you expected to put in 50+ hour work weeks, you are expected to be there the same time everyday from start to finish, with no understanding of productivity or efficiency. Another way in which we felt trapped in the workplace and shackled to the JOB.
Our Re-Defined View of the American Dream: Office Jobs are Deadly
Once we figured out what freedom meant to us, we decided to re-define the American dream because statistics prove that Office Jobs can be deadly.  That is why we coined the term Freedom-preneur, because we would rather see our careers be defined by our lives and not the other way around.  Our ideal life looks so much different than the one we were taught we must desire. Instead of pursuing a dream that would leave us trapped in our offices, we decided to pursue our passions and take control of our destiny.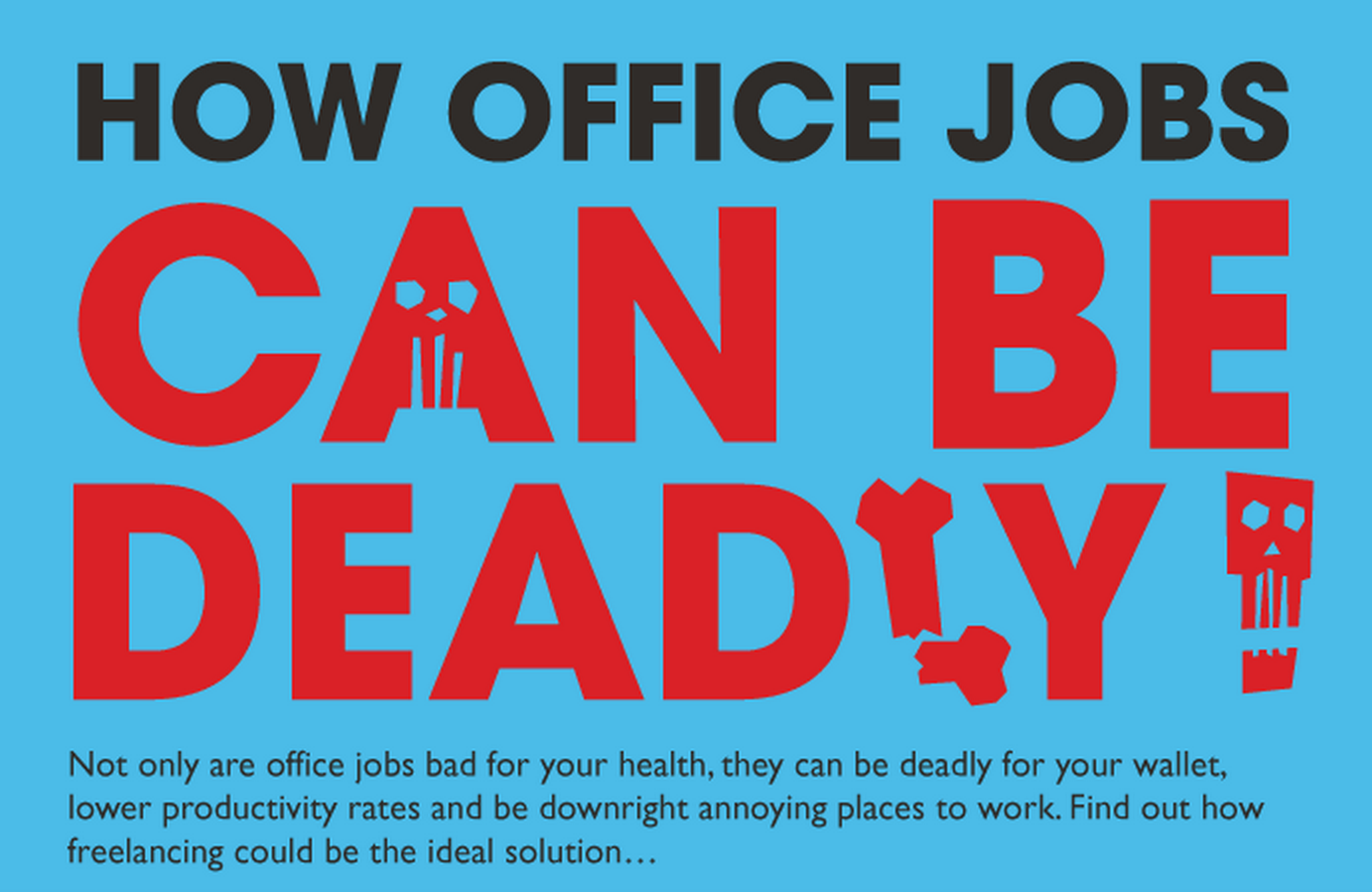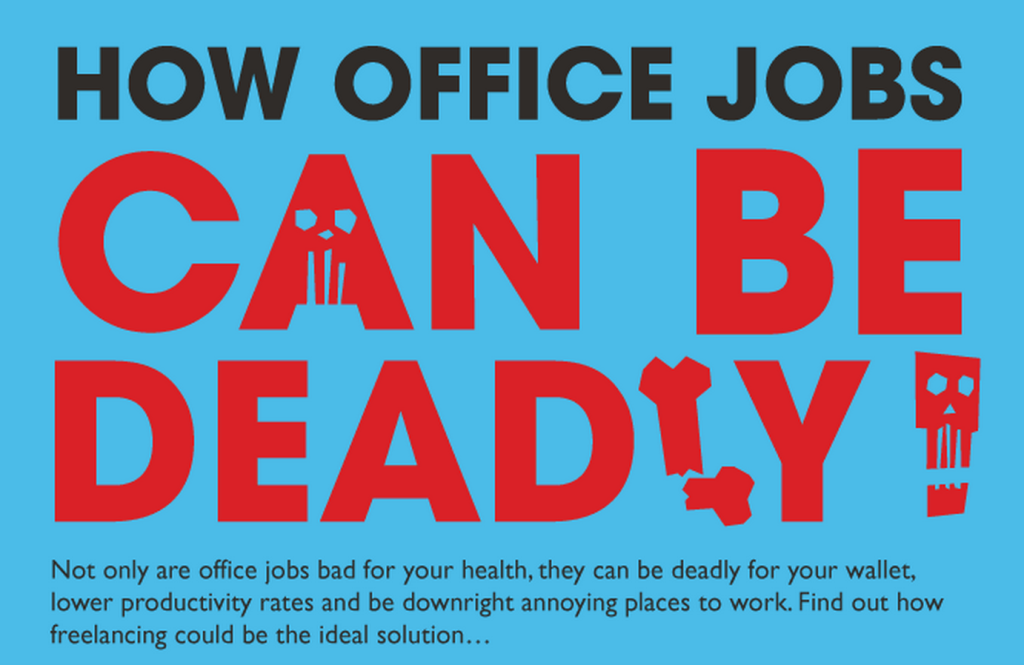 Studies have proven that working in an office is deadly to your health and well being. Commuting takes over 1/3 of our days that could be dedicated to family or productivity. Commuters rated themselves 14 points lower than non-commuters on a happiness scale of 20.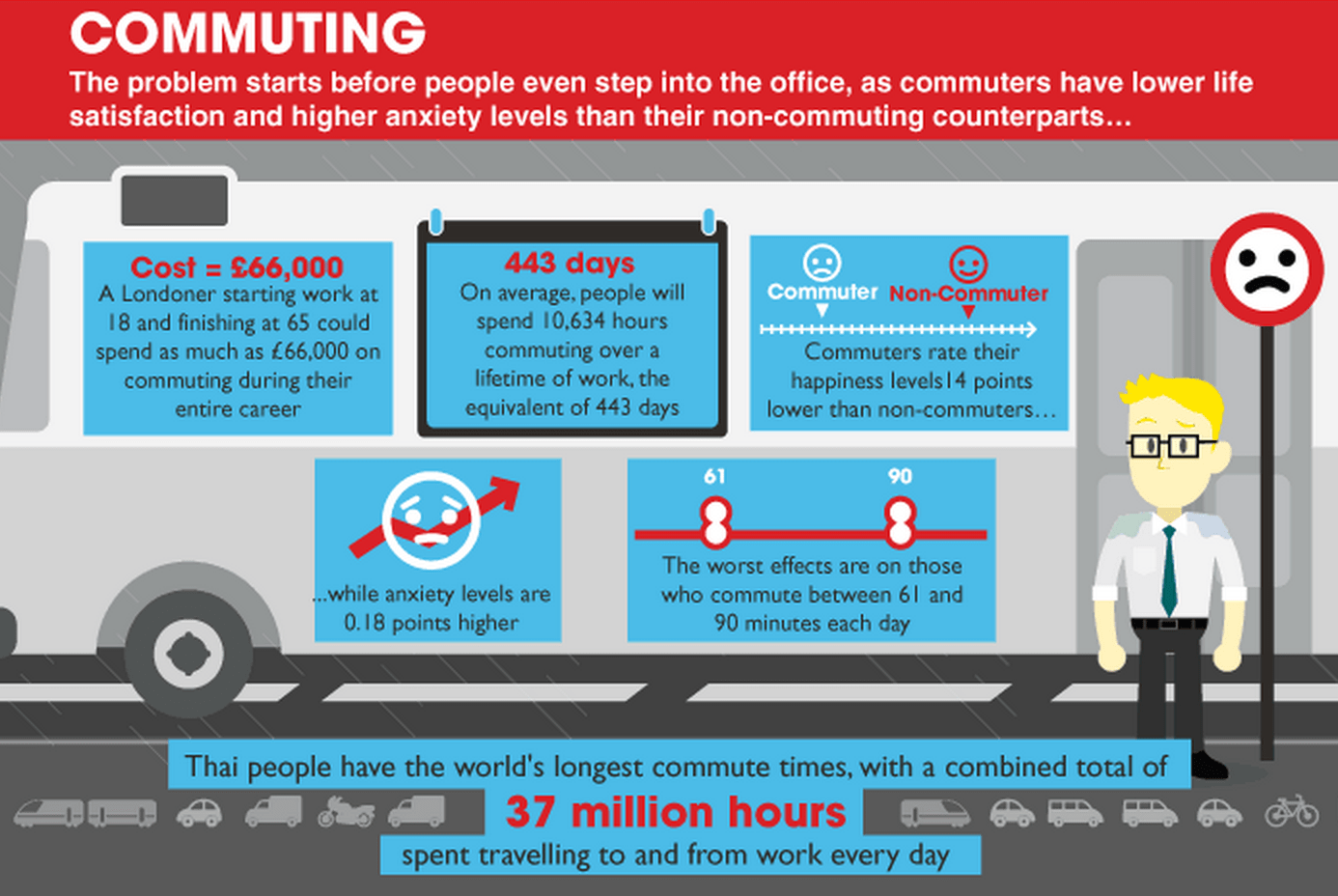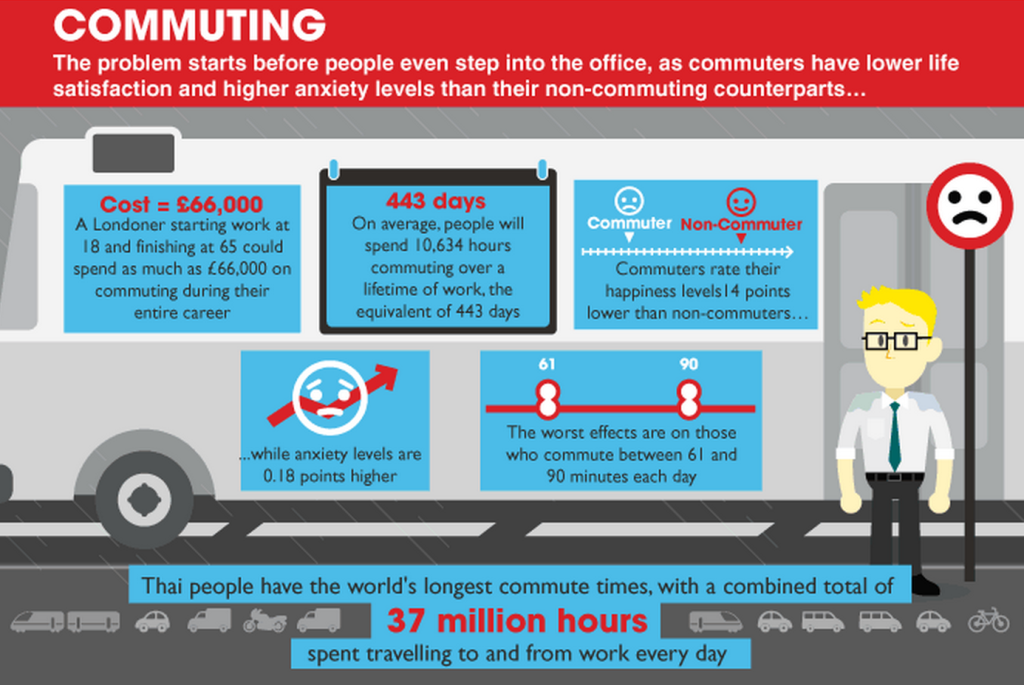 Health and well being takes a major dive for those that work in an office.  68% of people that sit all day are overweight, more likely to suffer from heart disease, and have more stress when they come home.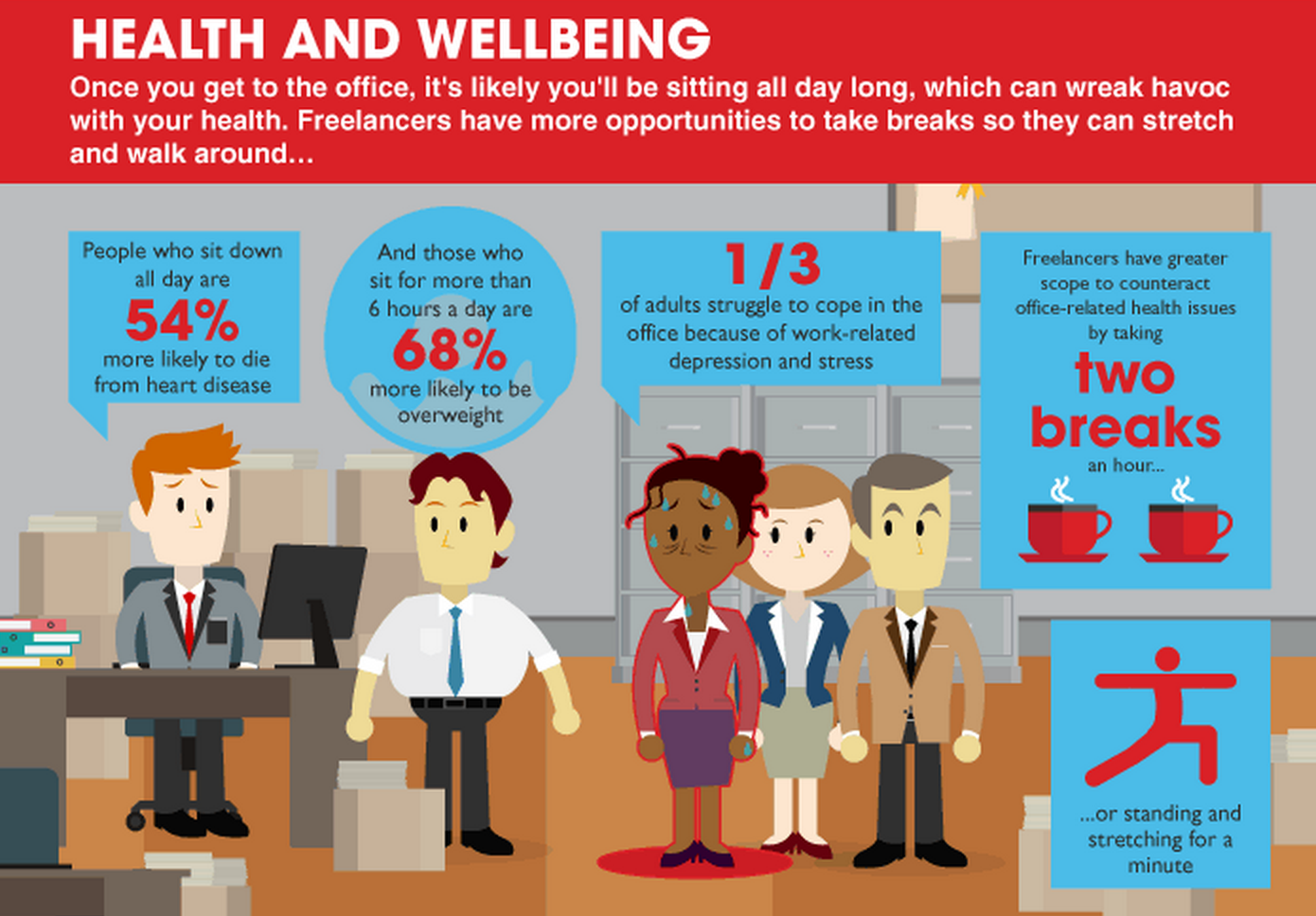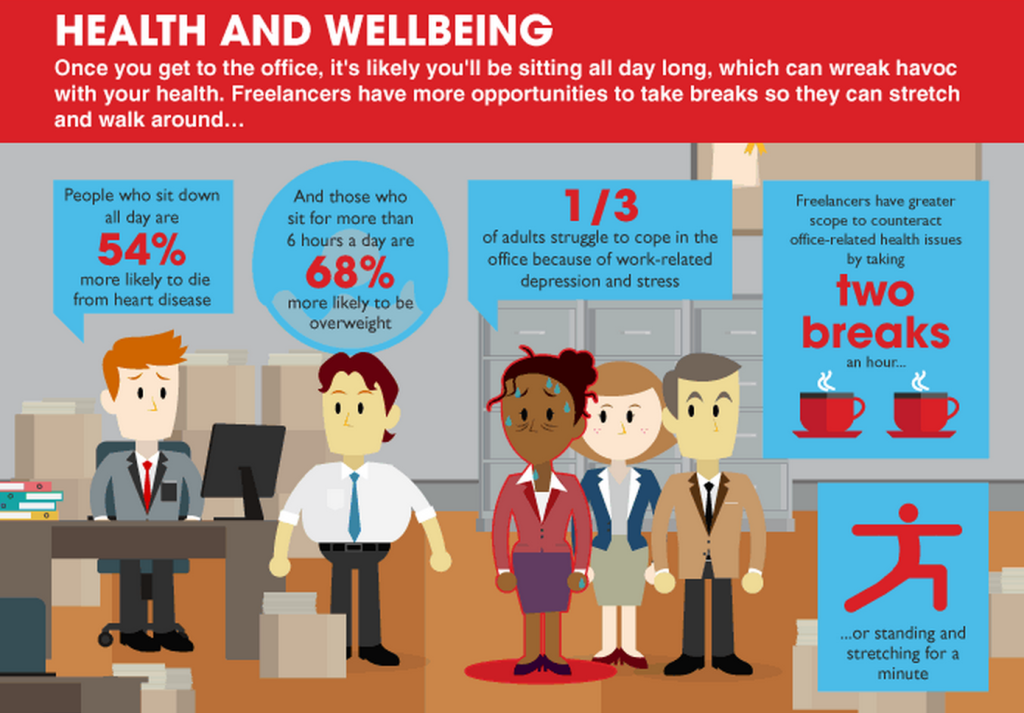 Understanding What You Are Passionate About is Key to Being a Freedom-Preneur
As shown above, Entrepreneurs or Office Workers are defined by their business or their position, whereas Freedom-preneurs are defined by their life. Instead of being driven by the dollar amount we were looking to earn, we allowed ourselves to be driven by what really matters to us.   We asked ourselves so many questions to understand what we were truly passionate about.  The ideal life started to look much different than we had ever dreamed. Once it took shape, we had the motivation to pursue it in a way that suited us.
Brian and I have built the life we want to live with Hanalei, and from there we have figured out how to earn the income we need to make it and to live a life fulfilled with happiness and stress free.  Our farthest commute is from our bed to our computer, or from one country to the next.
Join us on the Freedom-Preneur Journey and Join the Movement.