Dads Rule
Dad's rule! Wouldn't you say? You've probably heard that having a strong male influence is important in a young boy's life, but it's equally important for daughters to have one as well.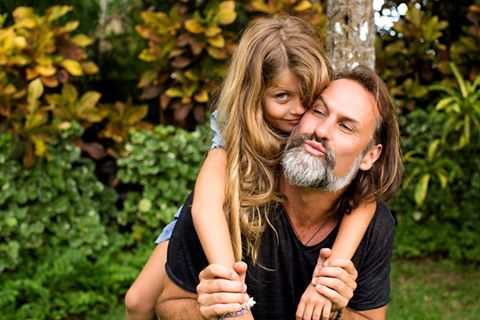 A positive father-daughter relationship can have a huge impact on a young girl's life and even determine whether or not she develops into a strong, confident woman and trusts the men in her life to come.
Dads Have Incredible Influence On Their Daughters
A Dad's influence in his daughter's life shapes her self-esteem, self-image, confidence and opinions of men. How a Dad approaches life will serve as an example for his daughter to build off of in her own life, even if she chooses a different view of the world.
Brian Swan is one of the best examples of the daughter-daddy relationship. He is kind, gentle and loving to not only me, but gives Hanalei Swan the space to grow and express her opinions on a different level than she can with me.
Being a Freedom-Preneur Let's Brian Invest in Our Daughter
This is the beauty of our Freedom-preneur life. It allows Brian to be more involved in Hanalei's life. I can't imagine how little time we would have to spend with her if we had both kept our corporate jobs. We were working like crazy and felt completely drained at the end of the day.
For us, freedom means pursuing our passions and giving our daughter the space to pursue her own. With our traveling lifestyle, we have been able to invest in her tremendously. She has had so many amazing experiences. Know what's best of all? We all get to do it as a family.
I'm so thankful for a man that has embraced living out his perfect day everyday. He's been able to teach Hanalei in ways I never could.
Recognize The Man in Your life
If you have an amazing Husband, Father, Dad in your child's life…share it below. Dad's matter just as much as Momma's. I'd love for you to give a shout out in the comments section to a man that has meant a lot to you.
Want to get started on your own Freedom-preneur journey? If so, check out our latest book, Thriving in The Digital Economy.