Be Ready For the Blood Moon on September 27

This coming Sunday, September 27-28, something amazing is happening on our planet. We will experience another Blood Moon this year. The last one that took place was back in March.
What is a Blood Moon?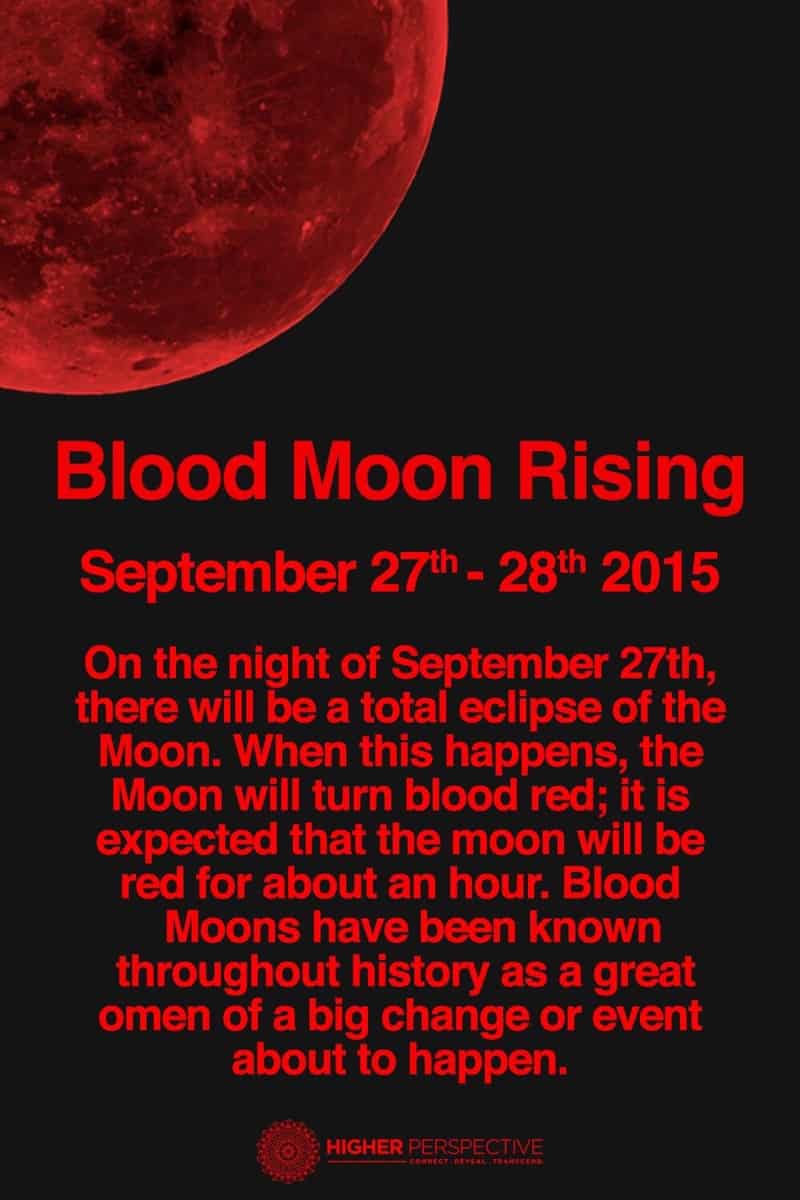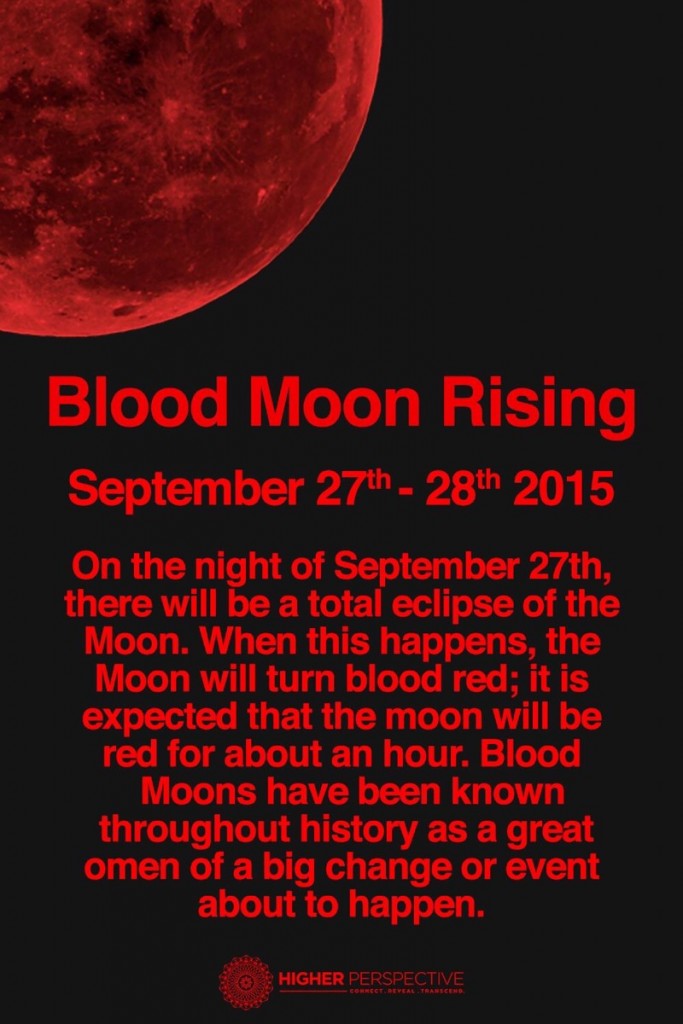 The name, Blood Moon, is used to describe a Total Lunar Eclipse. This is when the earth casts its shadow on a full moon and eclipses it. When this happens, it causes the moon to have a red glow.
A total lunar eclipse is pretty rare; only about 1 in 3 lunar eclipses are actually total. The rest is just a lunar eclipse, which is already fantastic enough!
Why Do You Need to Pay Attention?
So, what does this have to do with you? When a total eclipse occurs, it causes the energy of the earth to shift. Many cultures celebrate the phenomenon as a time of rebirth and a time for new opportunities.
Are you looking for a new direction in your business? This is the best time for you to really focus your mind on where you need to go next.
Great Ways to Maximize The Transformational Shifts
I came across this article on Everything You Need to Know About the Vernal Equinox. 
Dr. Kelly Neff put together these great insights into how you can maximize the transformational shifts that will take place this weekend.
When we had our last Unstoppable Mind, the theme was about transformation. It is so important that you spend the time allowing your mind to be transformed and molded.
Here is what Dr. Neff says you should do to maximize this weekend:
Listen deeply and tune in your emotions….

The solar eclipse happening in Pisces means that we have potential to develop new insights and intuitions on people and situations. Quiet your mind, and listen closely. You might uncover important information about a person or situation that has been confusing or eluding you.

Set intentions for new beginnings

…Find it in yourself to forgive the past and clear the space for whatever new and amazing possibilities you are seeking. I like to write down what I hope to achieve and let into my life in the next couple of months, and speak then speak it out-loud as intentions to the universe.

Let go with grace…

Be prepared to say goodbye, and to release the people/beliefs/situations in your life that no longer serve you. It might be painful, it might be scary, or it might be liberating depending on your attitude and circumstances. You might have had a really tough week as you shift and release, please trust that things will get better next week! I also like to write down what I am releasing from my life and then burn the piece of paper.

Be sure to stay grounded

… As you embrace these new possibilities, do not force or rush into making decisions. If you are making a life changing decision, really ask yourself, "Is this in line with my highest self?" and take a moment to reflect. Think and feel deeply about the choices you make, because they will echo through the next few months. When in doubt, take a deep breath and slow down!

Keep an Open Heart & Open Mind…

We can never predict what the future holds, or where our decisions will lead us. If you are pursuing life changes, a new job, moving, new relationships or new creative pursuits, recognize that the outcome might be different from how you anticipated, and this is OK. What the universe has in store for you might be so far beyond what you can even imagine. Try to embrace the unknown, and go with the flow.

Consider the Shift Happening For the Collective…

Our world is reaching a precipice where big changes are happening, and need to continue to happen, in order for life to survive and thrive. Every little thing you do to be part of the solution, from spread loving kindness and compassion, to making people smile, to paying it forward, to recognizing that we are all brothers and sisters of humanity, can make a

huge

difference. If we can collectively set our intentions for goodness for the human race and for all life, it is possible that we can use Friday's energies to have an lasting impact on the flow of life over the next several months.
I hope that you will be prepared for this weekend and the transformation that can take place in your mind. You need this…your family needs this…the world needs this.
Join with me as I focus my mind and allow the energy of the universe to really aid me in that.