Bastimentos Canopy Tour
This is a video of Hanalei's 1st Canopy Tour and solo zipline ride at Red Frog Beach in Bastimentos, Panama. Hanalei rocked the zipline and she is the youngest to date!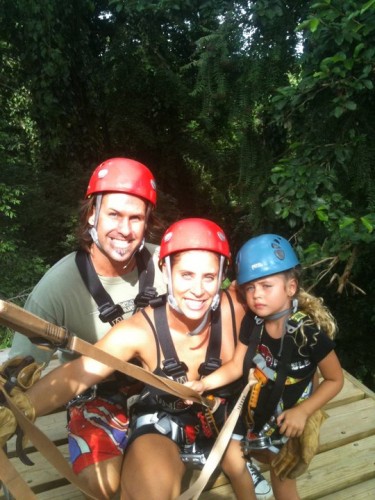 We jammed everything into our last few days in Bocas del Toro before heading to Panama City and Catalina. My itinerary looked something like this: 9am Hair appointment, 10am Kick Boxing, 1pm Zip Line, 5pm Team Call, 6pm consultation for my tattoo, 7pm dinner with friends….Next day, 10am hosting business call with LifePath Unlimited Inc., 11am Tattoo, 2pm goodbye party at Hanalei's School, 5pm depart for airport. Whew!
We are finally making out way to Peru for our company's Destiny Event in Cuzco, the city below Machu Picchu! The weather will be a bit different from the tropics, but we are excited for an adventure to such a spiritual place and to tick another thing off our Bucket List! My wardrobe now consists of jeans, sweaters, jackets and boots!
Rhonda Swan