Bali – Unstoppable Mastermind
Do all good things have to come to an end?
Well…..not exactly!
Yes, we just wrapped up our Bali Unstoppable-Mastermind
last night with an amazing dinner on the beach
with 69 of our closest Tribe members / friends 🙂
What went down at the Black Party send away gala…
4 piece Balinese percussionists (aka amazing bongo players)
Firework display…it ruled!
Floating lanterns lighting ceremony…
2 Birthday celebrations – with the most black and blue butts I've ever seen

yeah, we did some serious birthday butt slapping
do you want to see the pics?

Yesterday, we wrapped up Day #2 of our
Bali Unstoppable-Mastermind…and here's
a few of the bullet points from the first 2 days
$816,471.53 of revenue on YouTube (see details below)
Unstoppable Kids program is launched….
Facebook marketing guru shares his PPC secrets
Jon Penberthy (23 year old whiz kid) taught for 3 hours his…
"Wierd YouTube Strategy that built his List
of 91, 583 Leads resulting in $816,471.53 in Revenue!"
While Jon was teaching his mad YouTube
strategies to 69 Freedom-preneurs…
Unstoppable Kids was launched….
here's a fun video giving an inside peek.
As for Facebook marketing guru….
do you remember the email I sent a few weeks back…
Subject:  7+ figures on Facebook
Yes, Jubril Agoro aka "Mr. Think Outside the Box"
shared his Facebook PPC marketing strategies
for over 4 hours.
All for now…..Watch this quick Video I put together
yesterday sharing the first 2 days.
Cheers from Bali…
Rhonda & Brian Swan
P.S.  Do you believe in the "Law of Attraction"
test out this Personal Development App
Be sure to check out this post:
This is How We Do Unstoppable Masterminds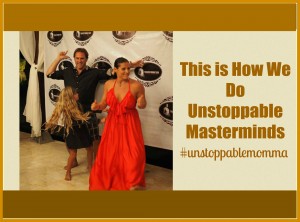 Want to be UNSTOPPABLE?
Enter your info and we'll send you Freedom – Preneur STARTER GUIDE absolutely FREE! Discover the 1st step to becoming location independent entrepreneur.
We hate spam just as much as you