Bali Treetop Adventure Park Makes For A Great Weekend
If you didn't know, we're moving to Canada early next year. In the meantime, we are soaking up the tropical island life as long as we possibly can. A few weekends ago, we had the chance to go to Bali Treetop Adventures Park and made some great memories together.
Bali Treetop Adventure Park
The park offers an incredible open air environment for people that visit. They have some challenging courses for those that feel they are up to taking it on.
The park has 72 challenges that include:
Spider nets

Tarzan jumps

Flying-fox

Flying swings

Suspended bridges

Ropes course

And so much more.
You no me, I had to get my Tarzan on and finish it up with my Spiderman skills.
Get Harnessed In
If you have ever been to a ropes course or rocking climbing type of place before, you will know that you have to get harnessed in. The Patrol Guides show you how to use the equipment to make sure everyone knows what to do.
Once you get signed off by the guides, then you have the ability to go to any part of the park. They suggest that adults start at the Green Discovery Circuit before trying other courses. Kids start at the Squirrel Yellow Circuit before moving on.
Designated Areas For Children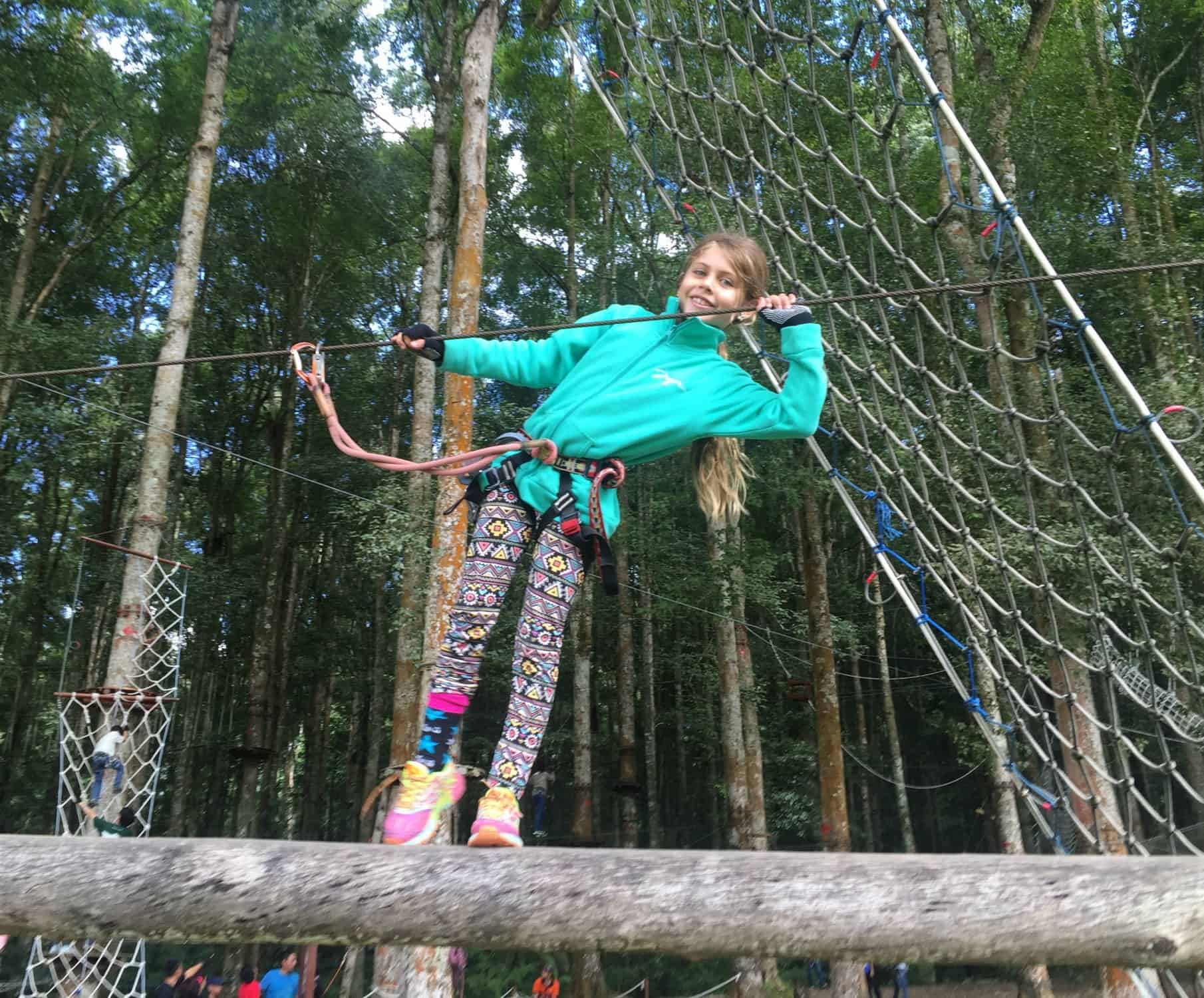 I love that Hanalei is old enough to experience more and more. One of the great things about the Bali Treetop Adventures is that they have different difficulty levels. You know that Rhonda and I are very athletic and we love a challenge. We were not bored at all, and there were plenty of obstacles for Hanalei.
The youngest age a child can be to get on the course is 6. Each of the areas are color-coded to let parents know what is best suited to their children's skill level. Hanalei rocked everything she tried. That girl is fearless I tell, ya.
Animal Adventures At Twin Lake
Right around the adventure park, at Twin Lake, we spent some time with these animals.
Did you see Rhonda's face? Let's just say the Unstoppable Family knows how to party. We all had a chance to touch the bat, snake, and other spectacular animals.
It was pretty scary to touch those creatures, but completely amazing at the same time. I'm so thankful that we can experience these things together.
Family Building Time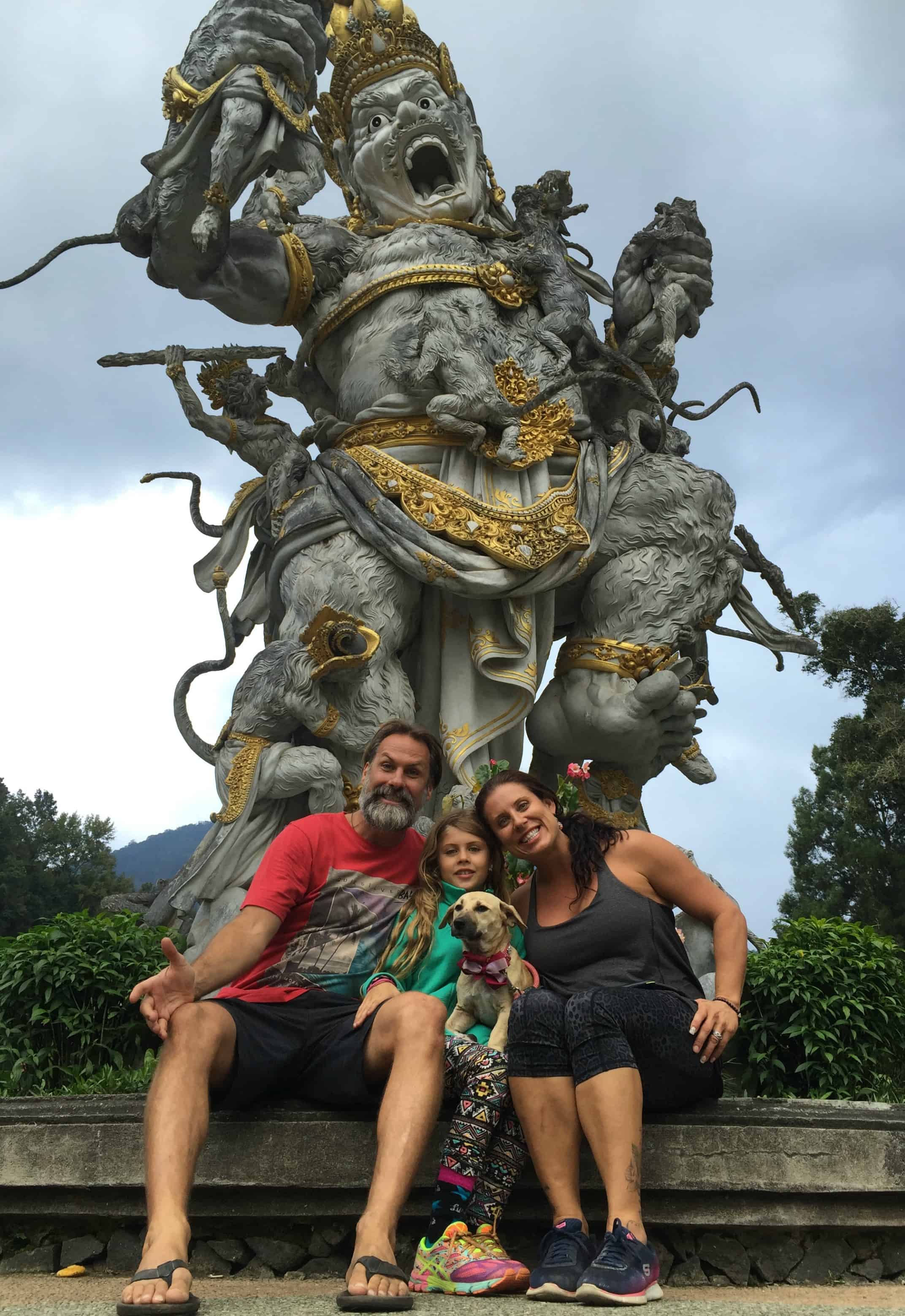 It is very challenging ropes course to say the least. I think it was a fun family building outing for the three of us. When you are in a situation like that, you have the opportunity to cheer one another on. It is great practice for other areas of our lives.
As a family, we have accomplished so much together. I know that as time goes on, we'll be able to go even further as a family.
As always, cheers from the Unstoppable Family!
-Brian Swan