Anatomy Of An Entrepreneur
In the last 5 years, and even more today than ever in history there has been this conversation of what "Creating a New Economy" meant and what it really looks like to be an entrepreneur and to create FREEDOM.
I started researching what the average Entrepreneur looked like 9 years ago and had my own vision of WHO that guy was…and if it was possible for me?
I immediately thought of the guys at Facebook, Twitter, Google, etc. living the red beans and rice lifestyle and working 80+ hours a week and sleeping under their desk. On some parts, I'm probably right — but on many, I'm flat-out wrong. This is demonstrated by a recent report from the "Kauffman Foundation for Entrepreneurship".
The report is titled "The Anatomy of an Entrepreneur"
It's based on a survey of 549 company founders across a variety of industries (that's was my first mistake, as it turns out entrepreneurs start companies other than Internet software companies — who knew?)
Here are 12 stats from the report:
Some shocked me a bit, which gave me a bunch  more hope that I can do it too.
1. The average and median age of company founders when they started their current companies was 40.
2. 95.1 percent of respondents themselves had earned bachelor's degrees, and 47 percent had more advanced degrees.
3. Less than 1 percent came from extremely rich or extremely poor backgrounds
4. 15.2% of founders had a sibling that previously started a business.
5. 69.9 percent of respondents indicated they were married when they launched their first business. An additional 5.2 percent were divorced, separated, or      widowed.
6. 59.7 percent of respondents indicated they had at least one child when they launched their first business, and 43.5 percent had two or more children.
7. The majority of the entrepreneurs in the sample were serial entrepreneurs.  The average number of businesses launched by respondents was approximately 2.3.
8. 74.8 percent indicated desire to build wealth as an important motivation in becoming an entrepreneur.
9. Only 4.5 percent said the inability to find traditional employment was an important factor in starting a business.
10. Entrepreneurs are usually better educated than their parents.
11. Entrepreneurship doesn't always run in the family. More than half (51.9 percent) of respondents were the first in their families to launch a business.
12. The majority of respondents (75.4 percent) had worked as employees at other companies for more than six years before launching their own companies.
These stats gave me hope.  WHY?  Because I realized that it didn't take a Harvard degree, a golden spoon or a log track record to become a successful entrepreneur.
It took desire, dedication, a plan and a vision….The rest follows.
So while I was researching every which way to become an entrepreneur 9 years ago I started to realize that….I didn't want to do it on my own and start from scratch…I needed a system and something established that I could use the blue print…sort of like a Franchise, with much less cost.
Any guesses on what I chose?
Thanks for reading, I hope it sheds some light, gives you hope…or has you ask…
WHAT DID YOU CHOOSE…
( If so…click the banner to the right)
If not….all good just please… BE UNSTOPPABLE in whatever you do.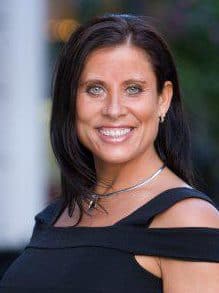 Rhonda Swan~ Unstoppable Mamma
Travel Aficionado,  Blogger, Online Marketer, Branding Expert