Villa Bloom Review- North Bali, Lovina
Villa Bloom Bali Review.
This past weekend, Brian, Hanalei, and I took a weekend to relax and unplug from our "holiday life" in Canggu and head north with a few friends. We went to the most magical place here in Bali called Villa Bloom that is owned by our new friends Inge and Tom.  When I say that this place was fabulous, I truly mean it, and I am not saying this because I know them.  Just watch my video, you can see for yourself.
Villa Bloom- North Bali Caters to Your Needs
One of the things that I really appreciate about Inge and Tom, the owners of Villa Bloom, is that they have worked to put together a unique experience for each guest. They catered to us and our personal needs in a way that other places wouldn't do.  Penny who takes care of the home, and arrangements is one of the sweetest women I have ever met, she ensure's your stay is most pleasurable.
Hanalei is gluten-intolerant, so she requires a special menu. The staff here didn't have a single problem with providing us with delicious meals that Hanalei could eat. Not only that- my wine glass was never empty either!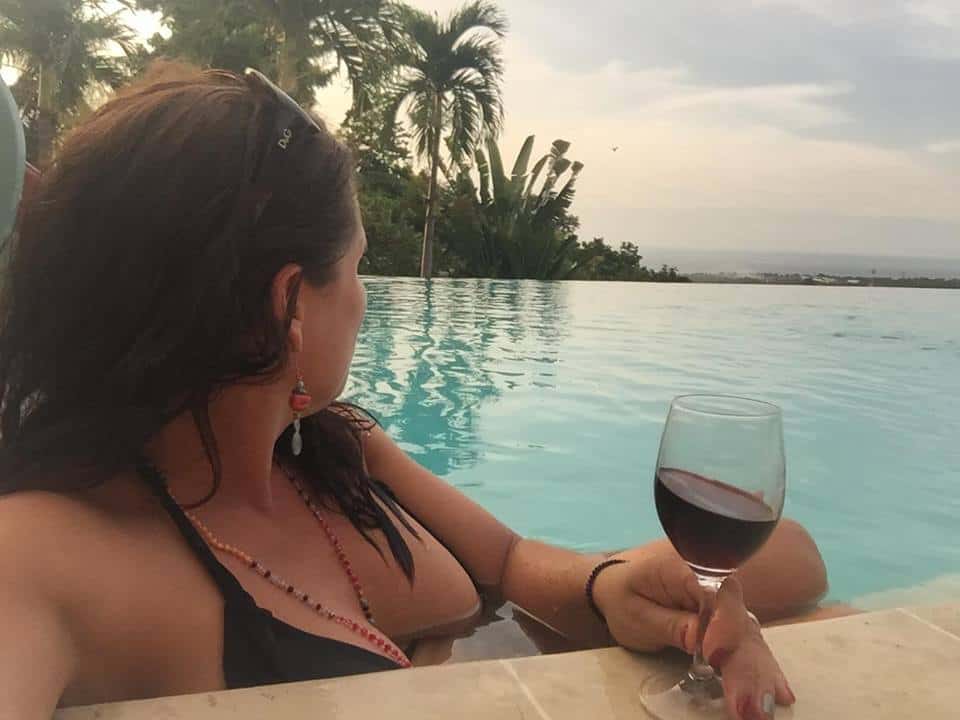 Catch The Passion of Villa Bloom From Tom and Inge
Tom and Inge are also part of our Unstoppable Freedom-Preneur Tribe. It was such an honor to visit with them and see the amazing location they have put together. We started to work together on their social media presence, and promotion for Villa Bloom which included having a video created that expresses everything Villa Bloom has to offer.  
Listen to what the Tom and Inge say was their reason behind building this gorgeous place.
Now that is what I call personal branding. These two incredible people came from the Netherlands and then tapped into the serenity of Bali. They developed a huge passion for what this place offers to the world.
Their business and rental rate quadrupled within a few months of defining their customer, getting clear on their message, and applying the simple Facebook targeting techniques they learned in the Freedom-Preneur Academy.
Want to be like Tom and Inga? Join the Freedom-Preneur Academy today!
What To Do in Lovina
Since we were only in the area for the weekend, we had just a few days to explore. Even with our couple of days to be there, we were able to find a few really awesome things to do.
Shanti Natural Panorama View Hotel Bar & Restaurant
This is a great restaurant and bar that has an incredible view. While you eat there, you can see some of the most beautiful countryside of Indonesia. It overlooks the Smabangan village. Also, you can hear the Banyumala river from here.
They prepare traditional Balinese cuisine as well as other cuisines. You can indulge in some of their incredible drink choices such as the Traditional caipirinha cocktail.
North Bali Adventures
We absolutely loved the North Bali Adventures. They have an incredible water park. You can see me walking around a little bit in this video before we went into the park.
Hanalei had such a great time in the park. We were able to play on some fun slides and float in the beautiful water. It is actually one of the biggest inflatable water parks in the world.
They even offer Dolphin tours in the morning hours, which I thought was really cool. There are definitely some fun things to do here.
What a Great Weekend in Lovina
We absolutely loved going to stay at Villa Bloom and see what Tom and Inga have done with the place. It has been their goal to make sure that those that visit are able to walk away feeling refreshed and forever changed. Believe me, Brian and I are not the same as when we first walked in here.
We had a blast. Here's a quick recap of our highlights and favorite things we did while we were in Lovina.