A Weekend in Vegas For Parents
One common perception of Las Vegas is that it's a destination for single people and "high-rollers" looking to party and gamble all night every night. However, while these descriptions certainly apply to many of the people who flock to Las Vegas year in and year out, the city actually lends itself to a far more dynamic range of visitors. Most importantly, Vegas can be ideal as a weekend getaway for parents looking to spend some time without the kids.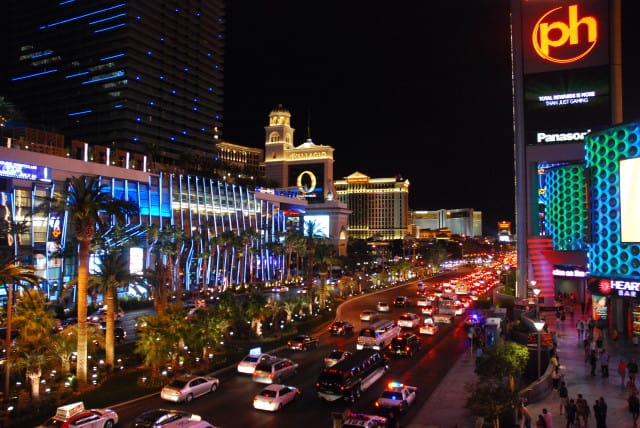 Of course, vacations with the kids are great, but as every parent knows, sometimes an adult break is just necessary. And for such a break – a brief weekend getaway for romance, relaxation and the freedom of adulthood without immediate parental responsibility – Las Vegas is the perfect destination. Here are a few specific tips on how to enjoy your weekend away.
Enjoy Spa Treatment
Let's face facts: your weekend getaway is more about relaxation than anything else. Having kids is amazing and rewarding, but it's also highly stressful, and a few days away as a couple is incredibly valuable as stress relief. There really isn't a better way to calm down – emotionally, spiritually, and physically – than enjoying a few hours in the spa at a Vegas resort. People tend to leave these spas feeling wholly refreshed.
Catch A Show
Though it has its relaxing elements, Vegas is a place for very active entertainment – gambling, eating, enjoying the nightlife, etc. If you're looking for some passive enjoyment, consider catching a show one night. One ideal suggestion is the Zarkana at ARIA, a dark, artistic and visually incredible edition of Cirque du Soleil that has made a permanent home in Las Vegas.
Try Gourmet Restaurants
Las Vegas is absolutely teeming with gourmet restaurants, and though most of them are quite pricey, it's ok to splurge during your weekend away. The tricky part is picking just one or two fine dining restaurants to try. With restaurants owned and operated by famous chefs from Gordon Ramsay and Bobby Flay, to Guy Savoy and Joel Robuchon, there are almost too many options!
Relax Poolside
Again, relaxation is key, and it doesn't get much better than an afternoon lounging poolside at a luxury resort. From the Bellagio's garden pools, to private cabanas at the Mandarin Oriental pools, to the Roman-inspired "Garden of the Gods" pools at Caesar's Palace, there are some truly incredible options to consider.
Enjoy The Nightlife
Finally, you can also use Vegas to enjoy a bit of nightlife – something parents rarely get to do. As with restaurants and pools, there are just about innumerable options to consider. For a luxurious Asian-inspired atmosphere, look into Tao at the Venetian; to totally lose yourself in the music and crowd, visit Haze at the Aria; and for an elegant, high-class experience, check out The Bank at the Bellagio. Again, there are endless options – just pick one and have fun!