6 Steps Of Mentally Strong People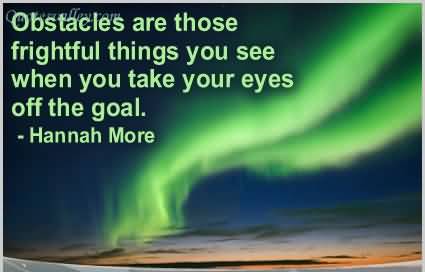 I have been an athlete all my life.
When I was 6 I remember telling my Dad that I was going to play in the Olympics, I has no idea what I was going to do, but I was going to do it.
Softball became my sport at around age 8, I was hooked and completely addicted to learning this sport and being the best I could be.
At age 12 I was invited to play with a traveling softball team.   We travelled all over the USA playing against the best athletes in my sport preparing for the day Woman's softball would be added to the USA Olympics.  This was our ultimate goal and our "Why" for being the best we could be at such a young age.
During pre-season trainings we were NOT  put through physical pain for strengthening our bodies, but a rigid schedule for strengthening our minds, below are the "6 Steps of Mentally Strong People" that was engrained in my mind from the age of 12.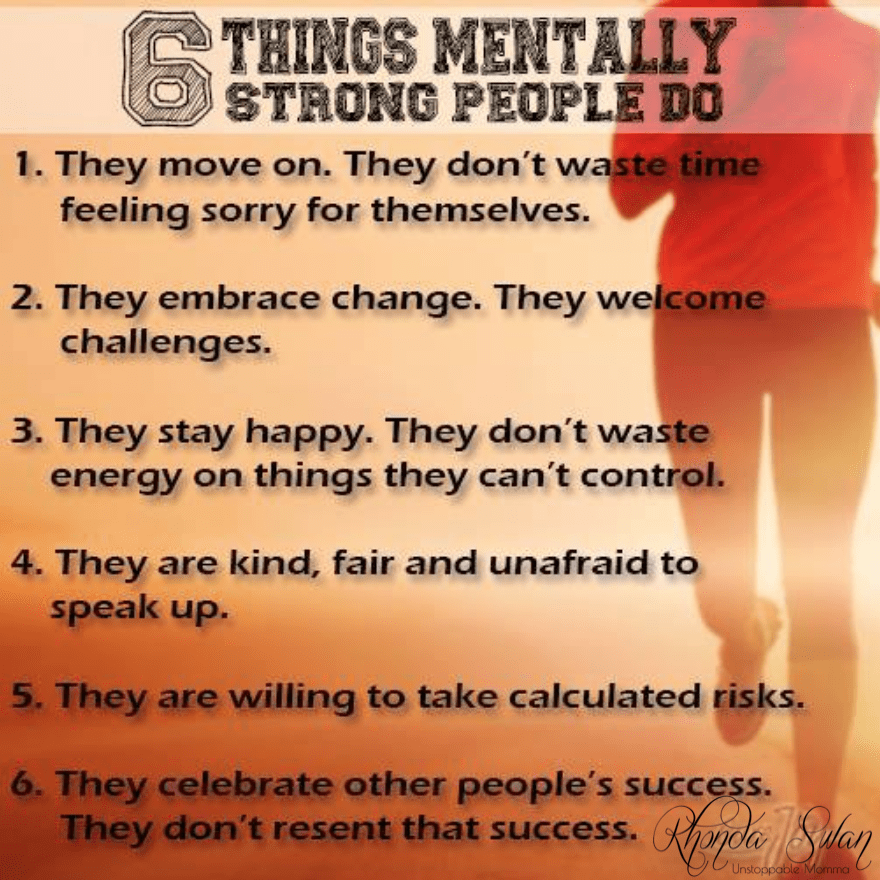 1.  They move on and don't feel sorry for themselves.
At 12 this is not the easiest, ( hell, at 41 its not the easiest either) but this principle has taken me to new heights in my life as a young athlete, a business owner and a parent.  If you screw up, or things don't go right moving on is the only way you will make it to the next level.
2.  They embrace change & welcome challenges.
Change is inevitable, and without it you become stagnant.  The more we accept change, or new challenges the more we will grow and inspire others to grow.  As an athlete this is crucial, as a business owner it's required.
3.  They are happy, don't waste time on things you cannot control.
Happiness is a choice, and so is being offended or angry.  Mentally strong people understand that no-one, thing or circumstance can control your emotions or destroy your day.  If people in your life are not serving you then its time to cut the cord and let them go.  Happiness comes from within but can be tainted by things that do not serve you.  Choose to be happy, and cut the fat.
4.  They are kind, fair and not afraid to speak up.
Although, I was criticized growing up as being chatty, or the "Big Mouth" this very trait has given me more confidence, respect and positioning than any other trait.  Always respect others opinions, but be willing to learn from your mistakes and never be afraid to speak up for what you believe in.
5.  They are willing to take calculated risks.
"The difference between risk takers and calculated risk takers is the difference between failure and success," ~ Robert Green   Risk takers bet it all on one roll of the dice. If they fail, they fail spectacularly and in such a way that they DON'T live to fight another day. They literally go out in a blaze of attempted glory.  But Calculated risk takers figure out a way to reduce risk with every step they take and become risk averse rather than a risk taker.  They only take small steps toward their goals, so they are not out much should they stumble, and before they take that small step, they figure out a way to minimize that tiny investment even further.
6. They celebrate others success and never resent it.
Being an athlete or a competitive personality, this is a tough one to swallow.  But the mentally tough realize each failure is an opportunity to grow, and other's success an opportunity to learn.
Number 6 was one of the last lessons I learned as a young athlete.  Although, playing in the Olympics was my dream, time wasn't on my side.  In 1996 woman's softball was added to the Olympic roster, by that time I had chosen my career path, graduated college started my masters and locked my softball dream in the archives of experience. I could have easily been resentful or felt sorry for myself but instead I took those memories and the experience I gained into my adult life.  Sadly, softball was taken out by 2008 and will forever live in the dreams of many.
I hope this post inspired you to look at your life, your business or your career with mental toughness.
Feel free to leave a comment below and share your experiences.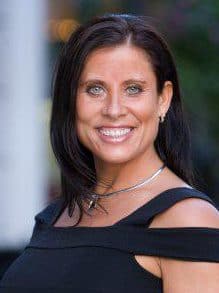 #Be Unstoppable!
Rhonda Swan~ Unstoppable Momma